▼ WPの本文 ▼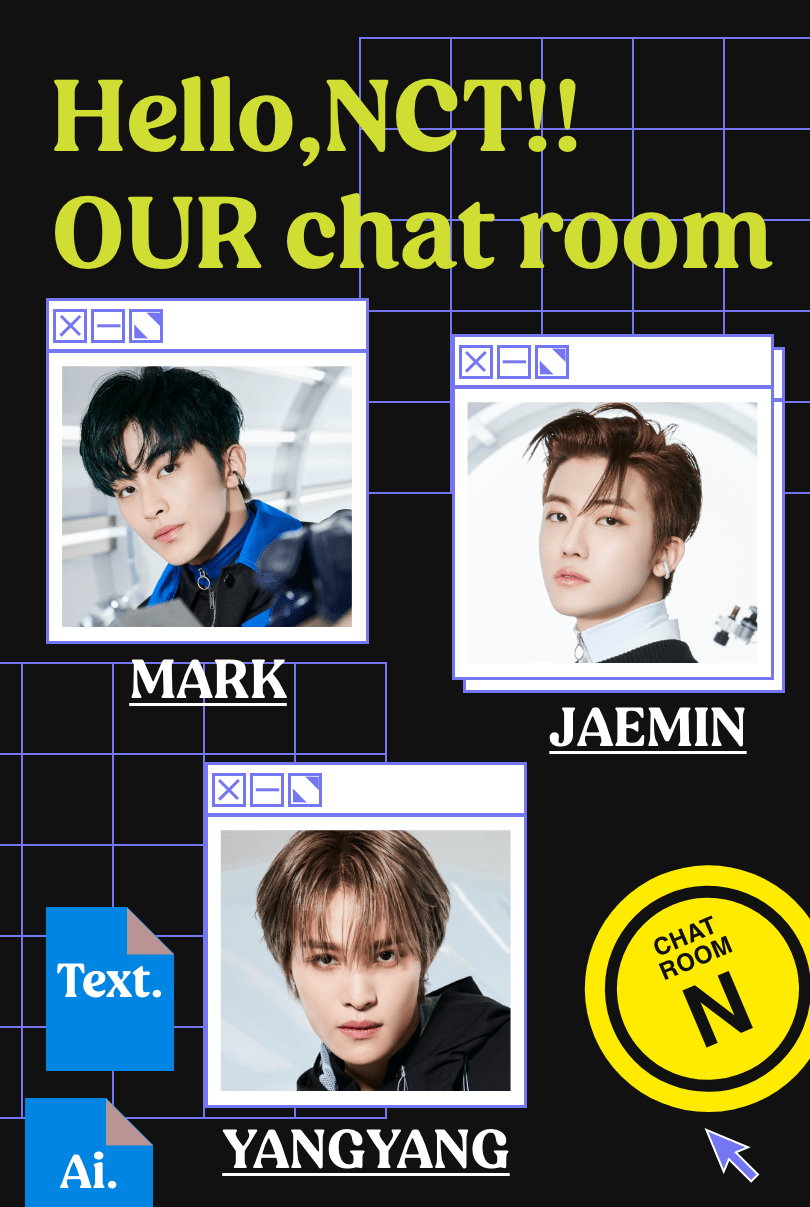 Hello, NCT! Imagine if you could talk to NCT the same way you chat with your friends after school? Now is your chance to discuss fashion, music, and some more serious topics.
NCT is a special group, where the various units NCT 127, NCT DREAM, WayV, and NCT U gather together. This year, all the groups came together to create their third album "Universe". In commemoration of this special release, MEN'S NON-NO – who has made various projects together with each group – joins NCT for an extraordinary collaborative project. This interviewer for this project is you, NCT's fans!After sending the "I want to ask NCT" from the web questionnaire to Seoul, the members who are appear on the album's one of w lead single "Universe (Let's Play Ball)", DOYOUNG, JUNGWOO, MARK, XIAOJUN, JENO, HAECHAN, JAEMIN, YANGYANG, and SHOTARO sent us some great answer answers! Check out these mini-interviews where NCT members answer the heartfelt questions from some of MEN'S NON-NO models and discuss their thoughts on the album!
NCT U 「Universe (Let's Play Ball)」
---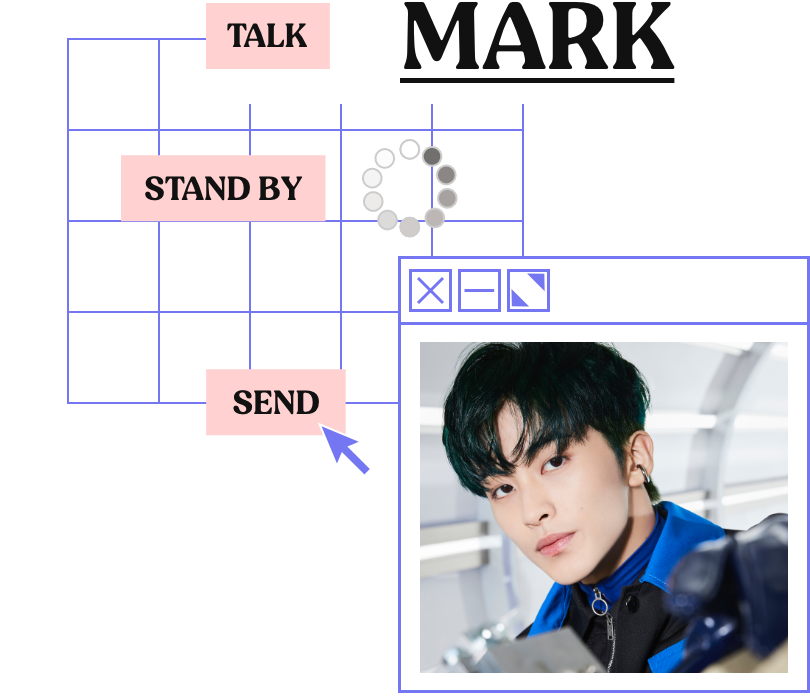 Born August 2, 1999.
MARK always provides a sincere response to MEN'S NON-NO's interviews and questionnaires!
Click here for past articles ↓
Finding My Style with NCT 127
NCT 127 ON THE STREET
NCT DREAM The Boys of Summer
Finding 2020 A/W Style with NCT

Fashion-
Has your approach to fashion changed as you've grown older? These days, I sometimes find myself embarrassed to wear things that I've liked for a while (haha). Pen name: shin
Music-
I learned about NCT from "High School Rapper" which featured MARK-san! NCT's song is so good and I listen to it all the time. Please take care of yourself, and keep delivering such amazing performances for us! I'm also an artist, so I would like to know what you are particularly conscious of when making music. MEN'S NON-NO model / Luke Kishimoto
Other-
I am a huge fan. I was wondering what you think people love most about NCT? Pen name: パピコ半分こ

Fashion-
As I became an adult, my fashion changed because I became more sure of what I really like! Recently, I've been into hats like beanies, bucket hats, and caps.
Music-
Thank you! I try not to think too much or get inside my head too much. Every time I record, I try to bring something new and create some new sort of expression. I think good music comes by finding and expressing what you like and what you are good at. That's the key to being able to play and create music for a long time.
Other-
I think we have a lot of strengths! Because there are various units in NCT, we are able to bring something fresh every time. There is always room for fans to find a new part that they like.

---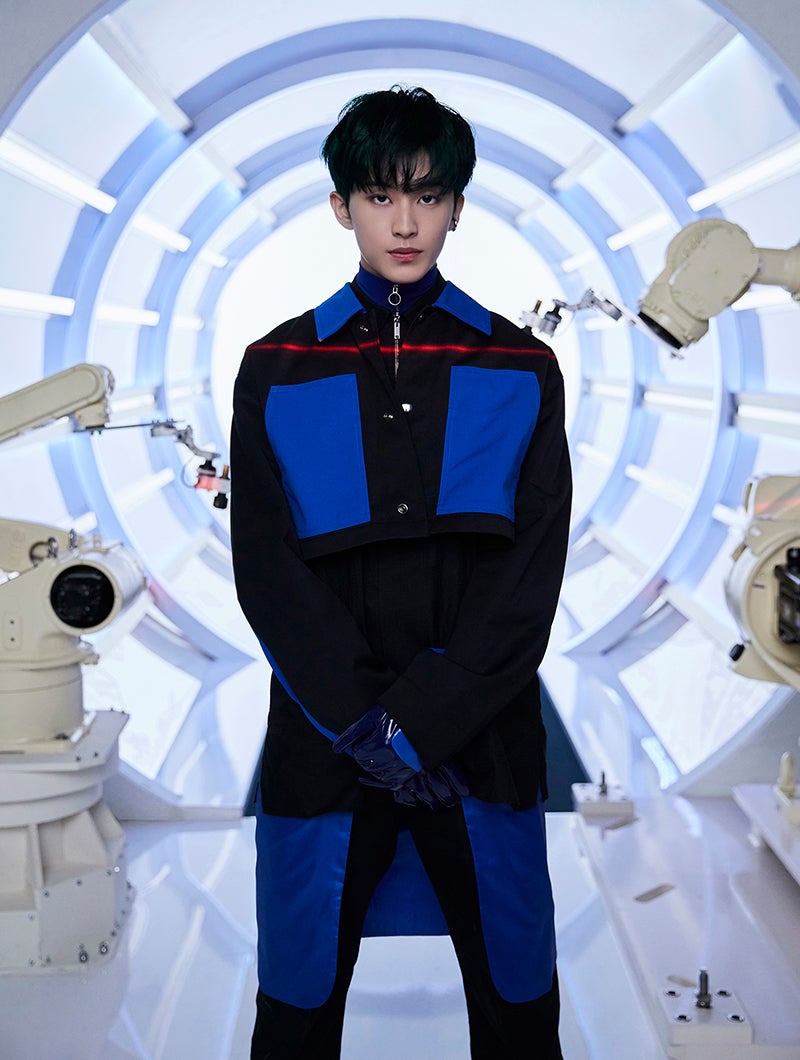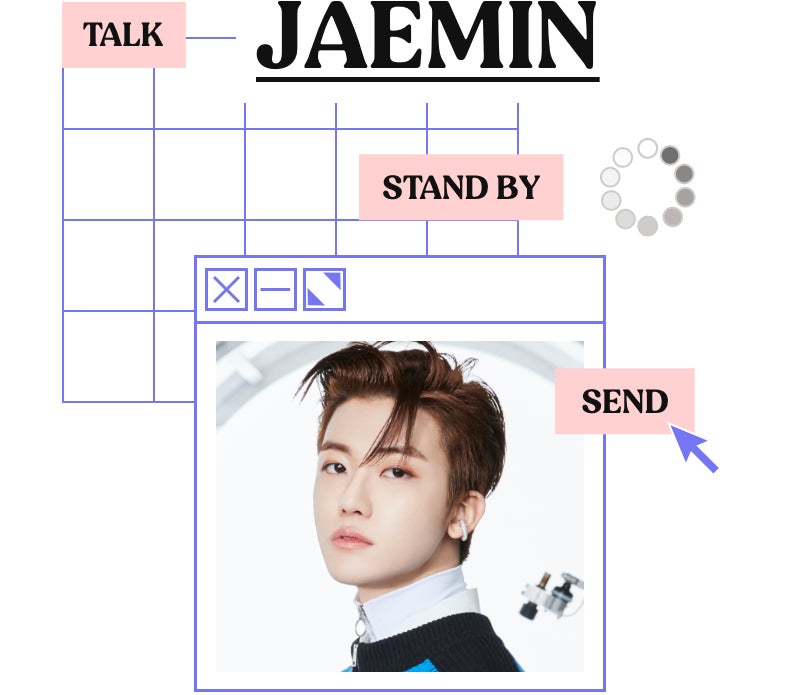 Born August 13, 2000.
Check out his unforgettable and unique diary entry, first released during this summer!
Click here for past articles ↓
NCT DREAM The Boys of Summer
Finding 2020 A/W Style with NCT

Fashion-
I appreciate NCT not just for their songs, but for their fashion as well. "Make A Wish (Birthday Song)" is insanely cool, and I even tried wearing a pearl necklace for the first time last year. With so many unique wardrobes, I was wondering how you feel when trying an adventurous outfit? Pen name: icchi
Music-
I am so excited for these new NCT activities because they feature combinations of members that I wouldn't be able to see in the individual units! What's it like performing with members from different units? Pen name: 檸檬酒
Other-
On days when I feel nervous, I look in the mirror and tell myself "I'm OK!". NCT has so many shows and appearances, but do you have your own routine to get ready for these performances? Pen name: yo-yo

Fashion-
I think it's important to keep the desire to try new outfits. But at the end of the day, thanks to my job and the environment I work in, it's easy to get a hold of lots of different clothing. I would say my favorites are satin and silk outfits.
Music-
I think NCT is the only group that can come and work together in such a wide variety of configurations. I find it very meaningful to meet up with other members and deepen our friendships.
Other-
When I'm on the big stage, I realize how important it is to practice a lot. If you practice 200%, you will be able to show off 100% on stage.

---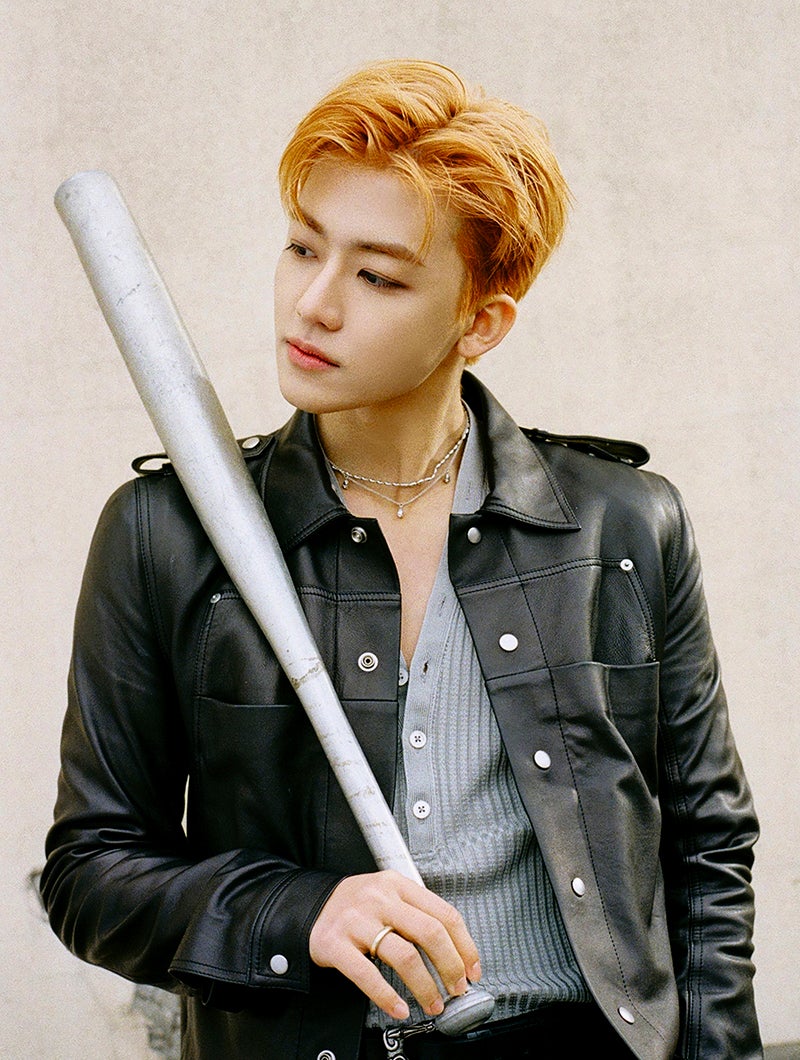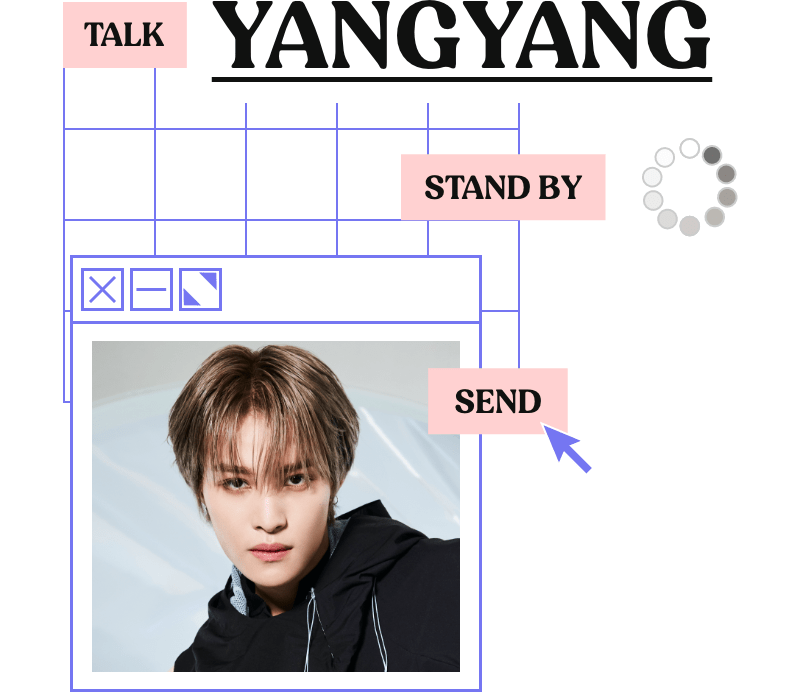 Born October 10, 2000.
He spoke about his love for oversized clothes last year. We're wondering what kind of style he is into these days!
Click here for past articles ↓
Finding 2020 A/W Style with NCT

Fashion-
Do you have a favorite fashion item that makes you feel "this is for me!"? Pen name: リリー
Music-
Nice to meet you, my name is Rintaro Mizusawa, a MEN'S NON-NO model! No matter what MV I watch, everyone's dance is always perfect. I think it's amazing how you can deliver those performances every time. What do you keep in mind when trying to make it work with the other members? Also, if there is a song that was particularly difficult for you guys, or took a lot of practice? Please let us know! MEN'S NON-NO Model / Rintaro Mizusawa
Other-
I'm a swimmer, and sometimes I lose focus when I'm practicing. If you lose your concentration, what do you do to reset your focus? Pen name: 餅肌

Fashion-
Personally, I'm interested in earrings and necklaces these days. My fashion is always all black, so sometimes I think that if there is an accessory to focus on, it will enhance the feel of the look.
Music-
Hey, nice to meet you! I wasn't able to get much practice time before shooting the video for our single "Universe (Let's Play Ball)". But in that short time that we had, everyone concentrated as much as possible, and we were able to finish the choreography in just one day. After that, I carefully rehearsed the details of the choreography. Above all, I paid attention to the intro and ending sections. Definitely check it out!
Other-
When I practice, there is something I always keep in mind, which is that if I don't practice hard on my part, it will make things more difficult for the other members. Once I understand that, then I have no choice but to concentrate and practice hard until we finish.

---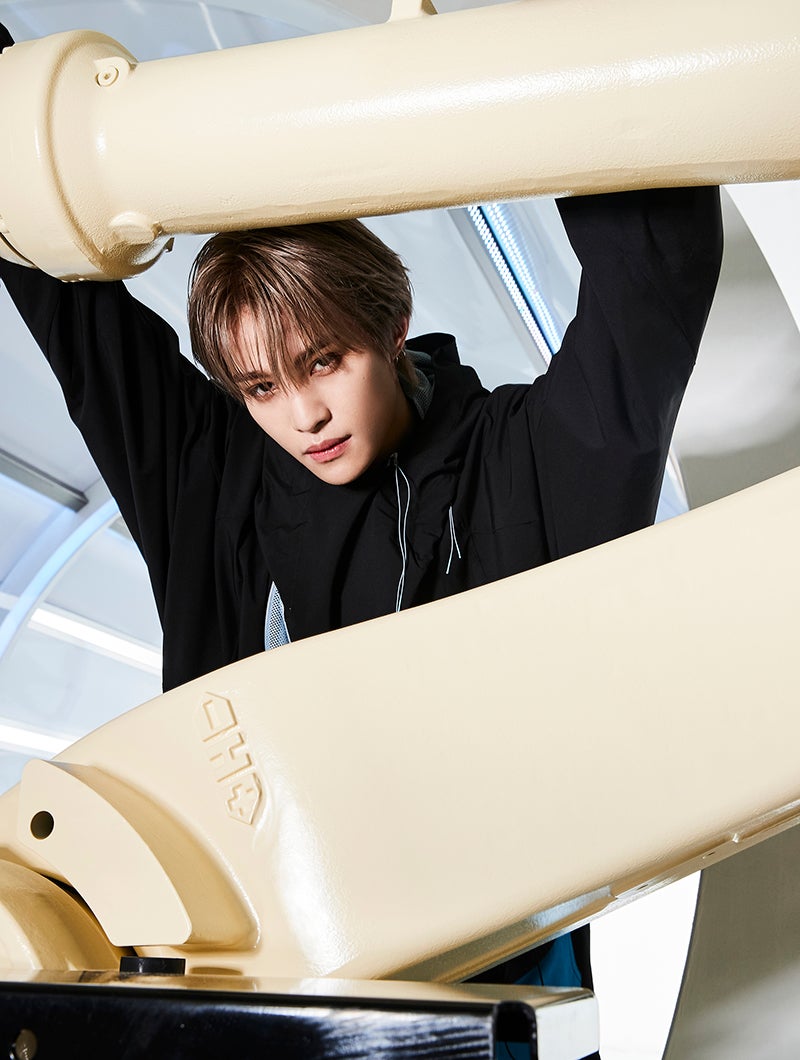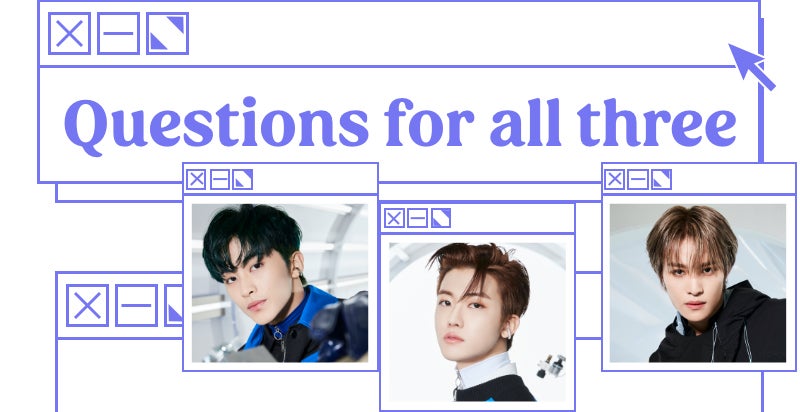 In such a volatile era, when the future is uncertain, what does everyone in NCT believe in? What are you doing to achieve your goals? It's taking me a long time to graduate, and while my friends are all getting jobs, I feel like I am falling behind. I also feel rushed. I see how NCT members have been working hard toward their dreams since they were young, so when I see them, I'm worried that I didn't do anything during this important time. I know some members are younger than I am, but as people who started working at a younger age than I have, I would be grateful if you could give me some advice. Pen name: nishimayukawaii
MARK
If you live long within a defined framework for long enough, it's natural that you become used to it. But I don't think the path is the same for everyone. If you are confident and you can believe in yourself, then you shouldn't be anxious and be OK with approaching things at your own pace. Even when I feel unsure of myself, I think it's important not to be anxious, but rather to think hard to grab your dream.
JAEMIN
You don't have to be too impatient. You shouldn't think it's necessary to graduate from college and make money just because you're an adult. Look for what you want to do slowly. It's never too late to start something. Age really doesn't matter. You should find what you want to do and enjoy working without regrets.
YANGYANG
To be honest, I think it doesn't matter whether you start working and society earlier or later than others. Chances always come to those who are ready. Actually, if you take your time, you may be able to discover what you like, so I think that has its own worth. I was lucky enough to find out what I wanted to do when I was 14-15 years old. At first, my parents were worried about my path, but now they understand and support me. Because of that, I am able to be here with you. If you find something you like, you should never give it up and keep chasing your dreams.

---

From here, we will present a mini-interview with each member, asking about a look back on this year, aspirations for 2022, and others. But without further ado, let's start with NCT's globally anticipated The 3rd Album "Universe"!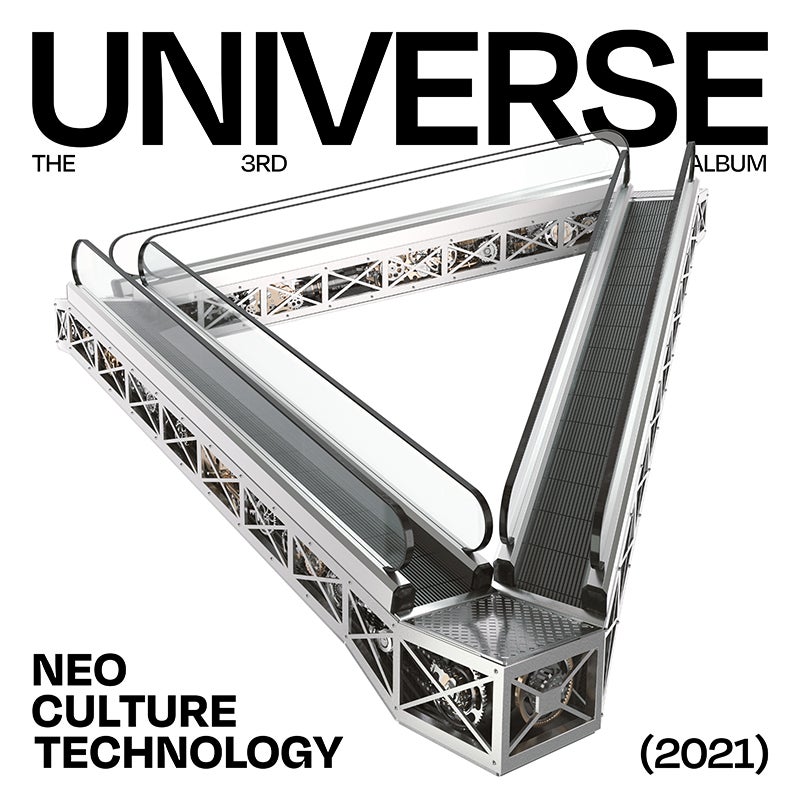 NCT
The 3rd Album
『Universe』
The album contains a total of 13 songs, including the lead single "Universe (Let's Play Ball)" and the double lead single "Beautiful". This special album brings together various members from such popular groups as NCT U, NCT 127, NCT DREAM, and WayV, to enjoy the gorgeous vocals of each member. "Universe (Let's Play Ball)", which features performances by NCT U members who are appearing in this special project. The song is a hip-hop-based R&B dance music track, centered around the catchy phrase "Let's Play Ball". By comparing an important partner to the universe, the performers share the message that "everything in the world is possible with you." In contrast, the song "Beautiful", sung by all of the NCT members who appear on the album, is a warm pop ballad composed of piano and a band performance. Here, you can enjoy the beauty of each member's singing voice. Also pay attention to the rap verses provided by TAEYONG, MARK, JOHNNY, JENO and HENDERY. This album is packed with various genres, and it's not an exaggeration to say that everyone can find a favorite song. The members are improving their musical skills and expressive power with each passing year.
Looking back on 2021, what did you do, what was most memorable, and are your aspirations for 2022?
MARK
Even though I was busy, I tried to remember to be happy and remember why I'm here. I have also been very careful about my health. This year I was able to achieve a lot in my work, set some records, and feel the love and affection from our fans. The times I was able to feel those things were most memorable for me this year. I'm going to be 24 years old (Korean age) in 2022, but I'm still thinking of having fun next year like 14 years old! LOL
JAEMIN
I was very happy to have our album sell over three million copies in 2021. I hope I can make wonderful memories with fans in 2022 as well.
YANGYANG
In 2021, I had a great time with WayV's comeback, the TEN & YANGYANG unit, and NCT's third full-length album. My wish for 2022 is to meet fans at our concerts soon!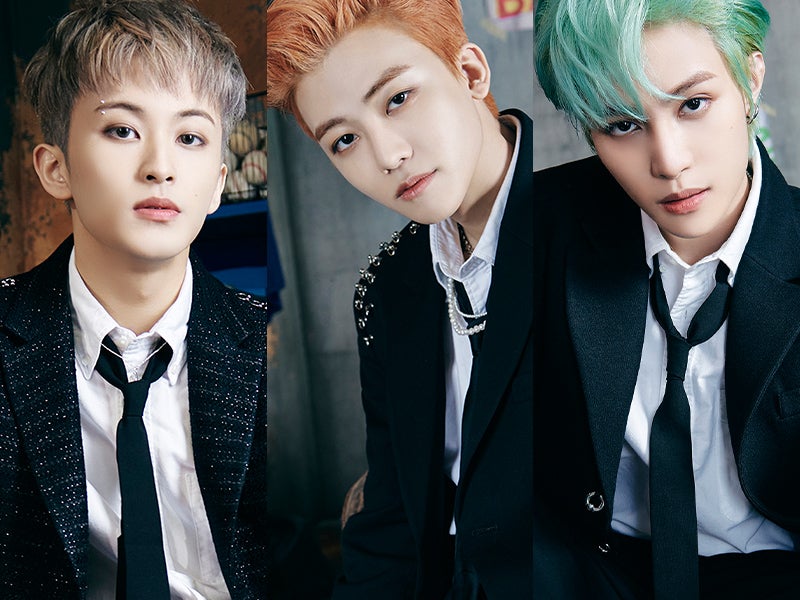 ---
Please give a message to everyone reading this article as we wrap up 2021!
MARK
I would like to express my sincere gratitude to everyone who read my thoughts. We hope that you're excited about NCT's future appearances and that you continue to support us!
JAEMIN
MEN'S NON-NO readers, please remember that we are always trying our best, so please be patient and send us your best wishes. Please give lots of love to MEN'S NON-NO too! I love their stuff, and I am always grateful for their support!
YANGYANG
We put so much preparation and enthusiasm into this album "Universe", so we really hope you check it out and enjoy it! We will have some performances around the end of this year, so please check those out too. I hope I can meet you soon!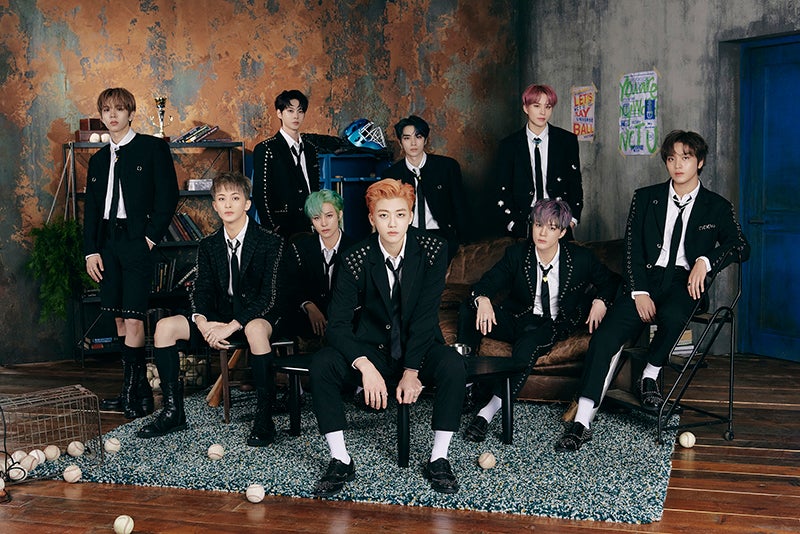 Please tell us one of your songs released this year that you especially liked, and one that you can recommend for MEN'S NON-NO readers.
MARK
For me, it's "Beautiful", which NCT released in 2021. It's a song I've liked ever since the demo version, so I really love it with all my heart.
JAEMIN
For me, it's NCT U「Universe (Let's Play Ball)」!!
YANGYANG
I recommend WayV-TEN&YANGYANG「Low Low」.
---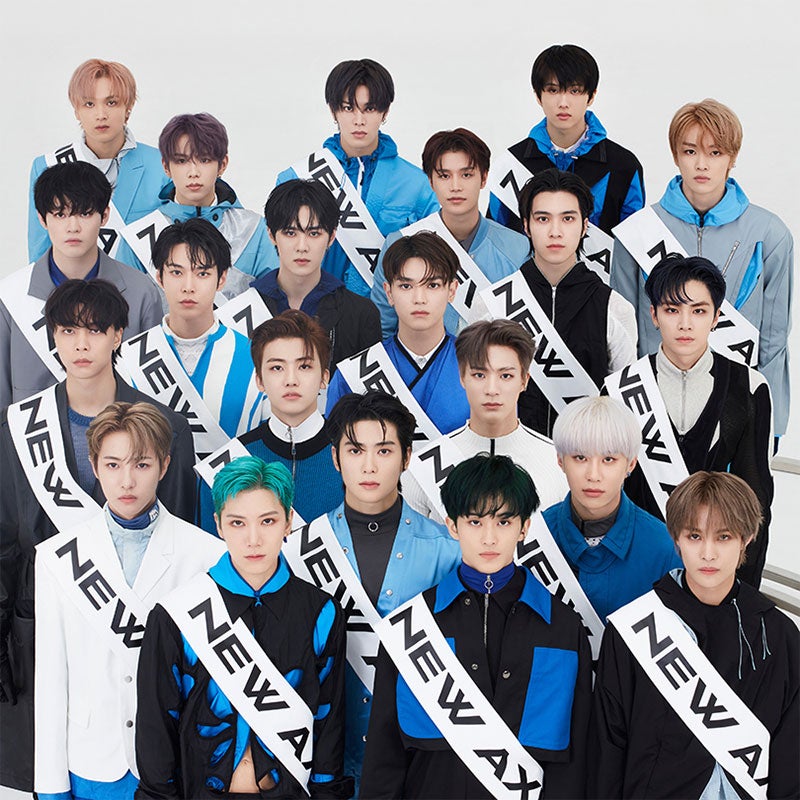 NCT
NCT is a special group, where the various units NCT 127, NCT DREAM, WayV, and NCT U gather together. With overwhelming performance skills, cutting-edge fashion, and unique, attractive characters, this boy group has countless fans all over the world. Their skills – singing, dancing, and rap – are all remarkable. Once you have seen them, you can never forget them! Their album "RESONANCE", released last year, boasts total worldwide sales of over 2.7 million copies.(as of DEC.2021)
https://avex.lnk.to/Universe_NCT
Translation: Momoko Ikeda

▲ WPの本文 ▲