▼ WPの本文 ▼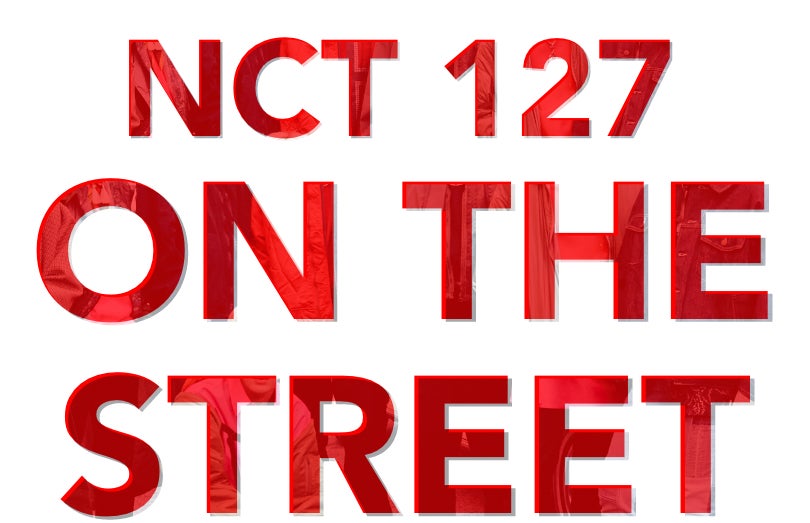 ---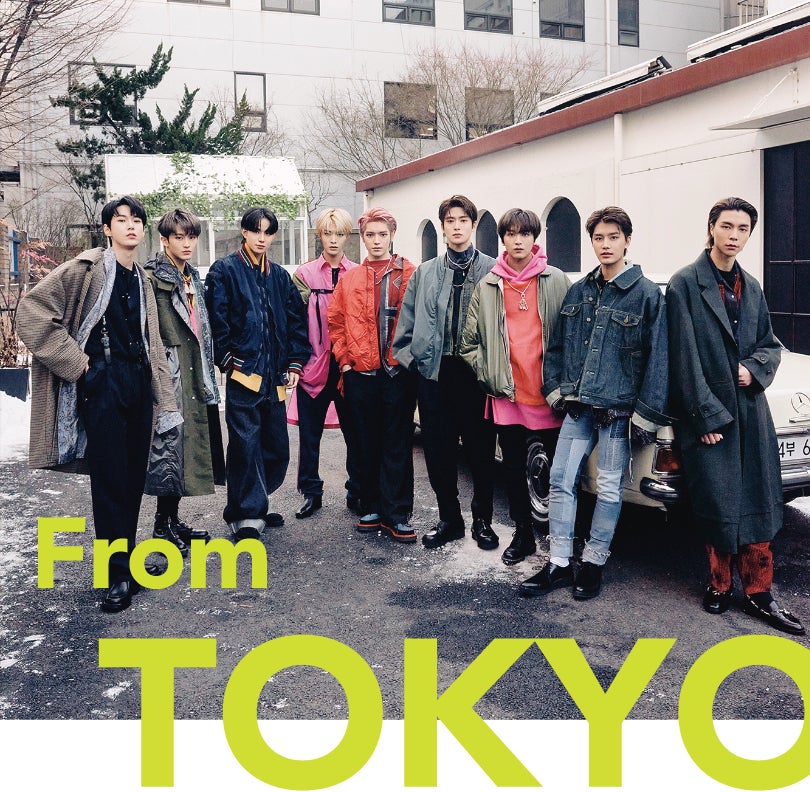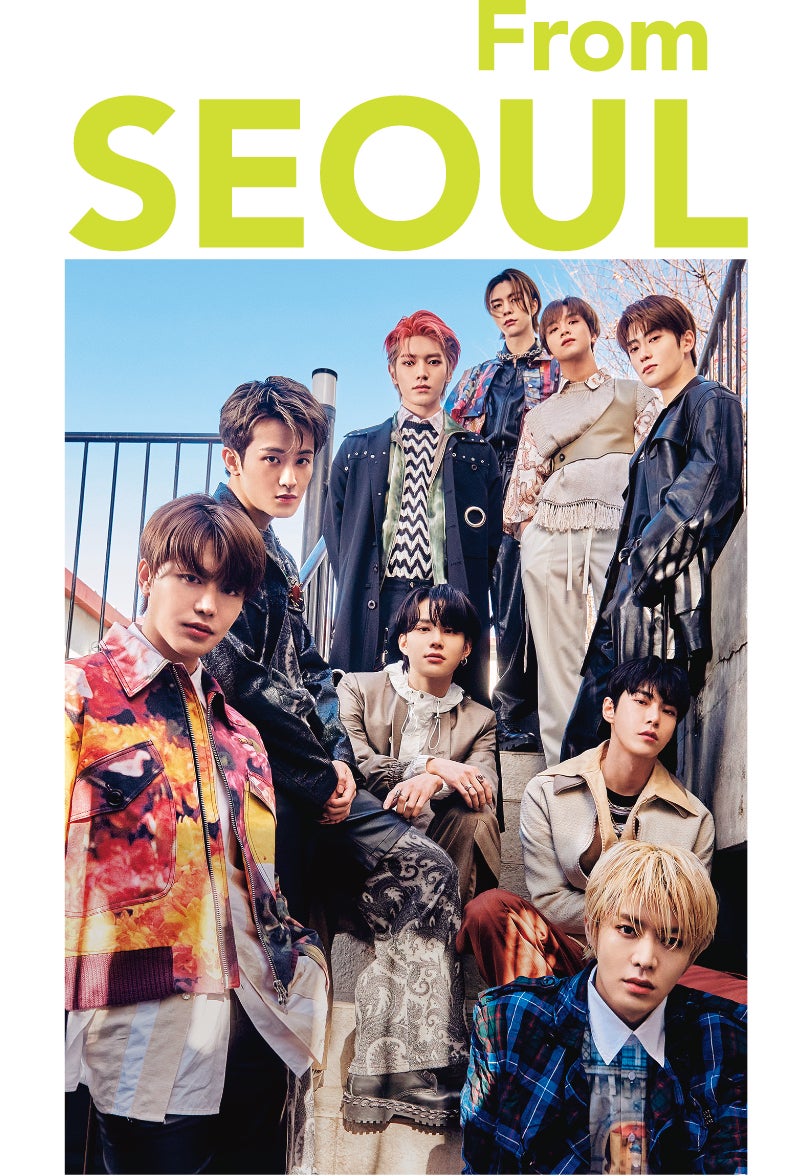 A unique sense of fashion thrives on the streets around the world. From Seoul at 127 degrees east longitude, NCT 127 constantly delivers fashion to us in exciting ways. When it was decided that they would appear in MEN'S NON-NO, they graciously agreed to the request from our editorial department that they wear not only the Seoul coordinates full of their sense of color, but also the current fashion from Tokyo. Nine outfits prepared by MEN'S NON-NO were packed up and sent across the ocean to the members of NCT 127. What a fitting way to conclude the journey into pursuing NCT 127's "My Own Style", which has been the theme of our WEB series since last summer.

Stemming from the request of MEN'S NON-NO, from top Japanese and Korean fashion stylists, Taichi Sumura and Youngjin Kim, who rose to the occasion with eye-catching outfits, to all the staff members and creators from Tokyo and Seoul full of passion and effort resonating throughout this project, this special collaboration of leading-edge Japanese and Korean men's fashion has been realized. In this article of the short series, along with never-before-released cuts, we will introduce styling secrets and commentaries on each and every member's fashion style.
*For this interview, YUTA spoke to us in Japanese and all other members in Korean.
*"From SEOUL" outfits were leased in Korea and we are unable to accept inquiries from within Japan. Thank you for your understanding.
---

---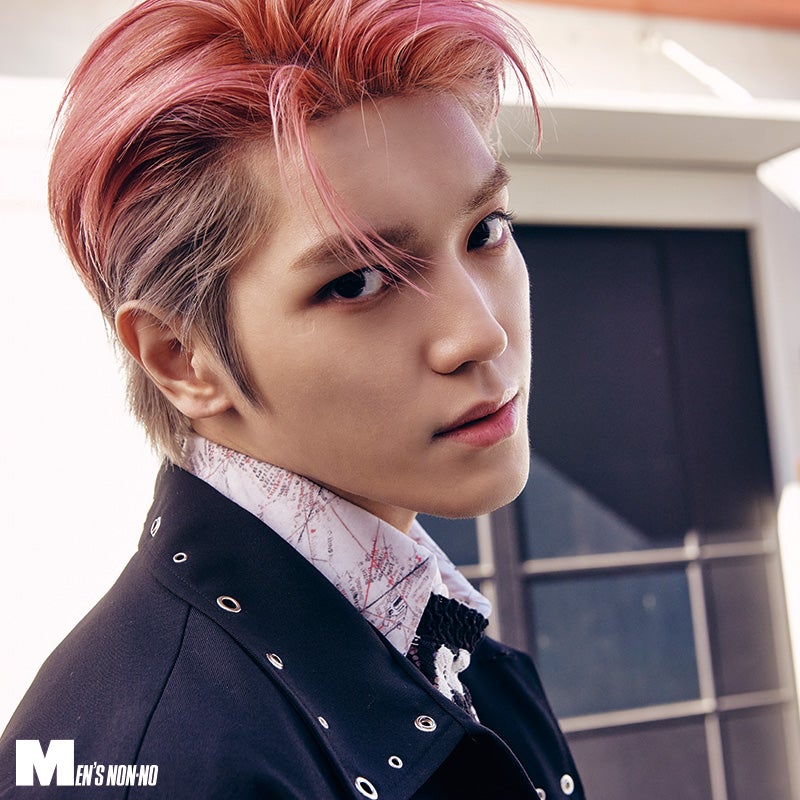 Attention-grabbing popularity not only as a performer, but also as a fashionista. In the previous interview, TAEYONG introduced so much to us, including his unique history with fashion, customization of bags and shoes, and his favorite personal clothing. Both the Japanese stylist and Korean stylist traveled all around Tokyo and Seoul to pick up "It!" items that would not only match his charismatic and overwhelming presence, but also his dignity as the leader of NCT 127! As TAEYONG posed in front of the camera as if he were dancing, the photo shoot was filled with enjoyment in an atmosphere where joy was the fashion.
---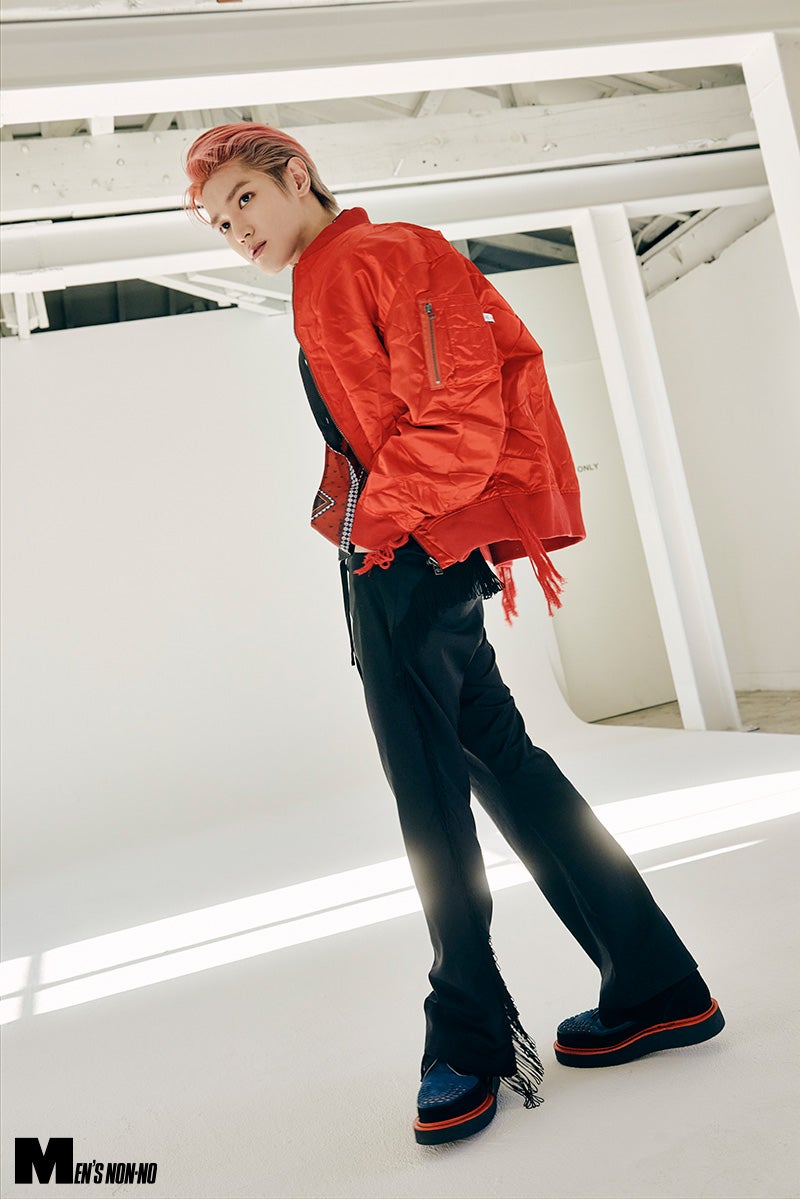 ---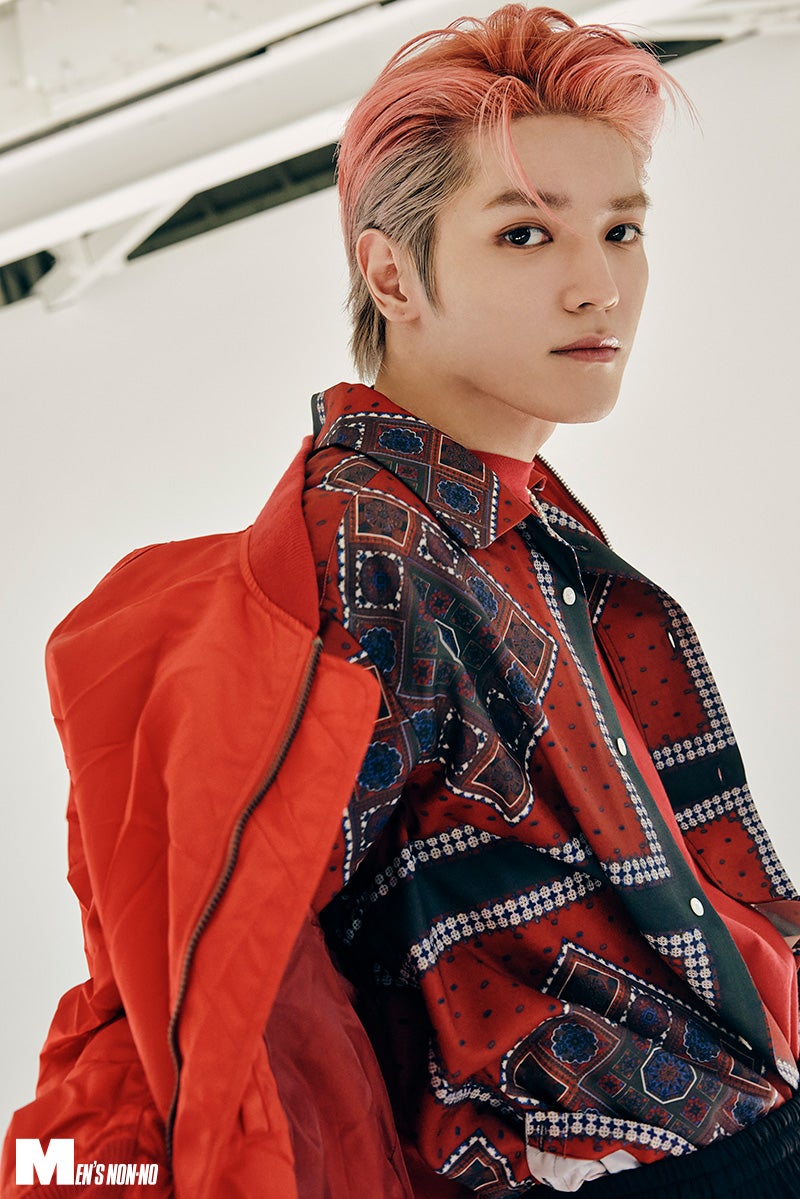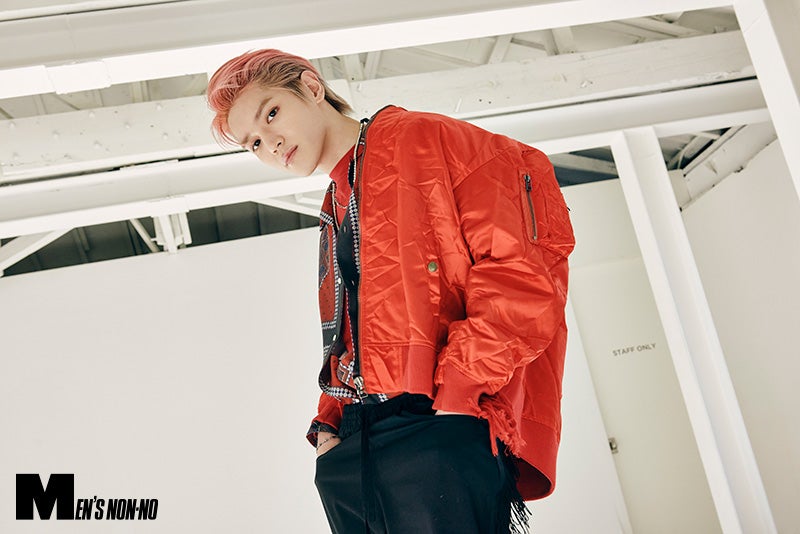 ---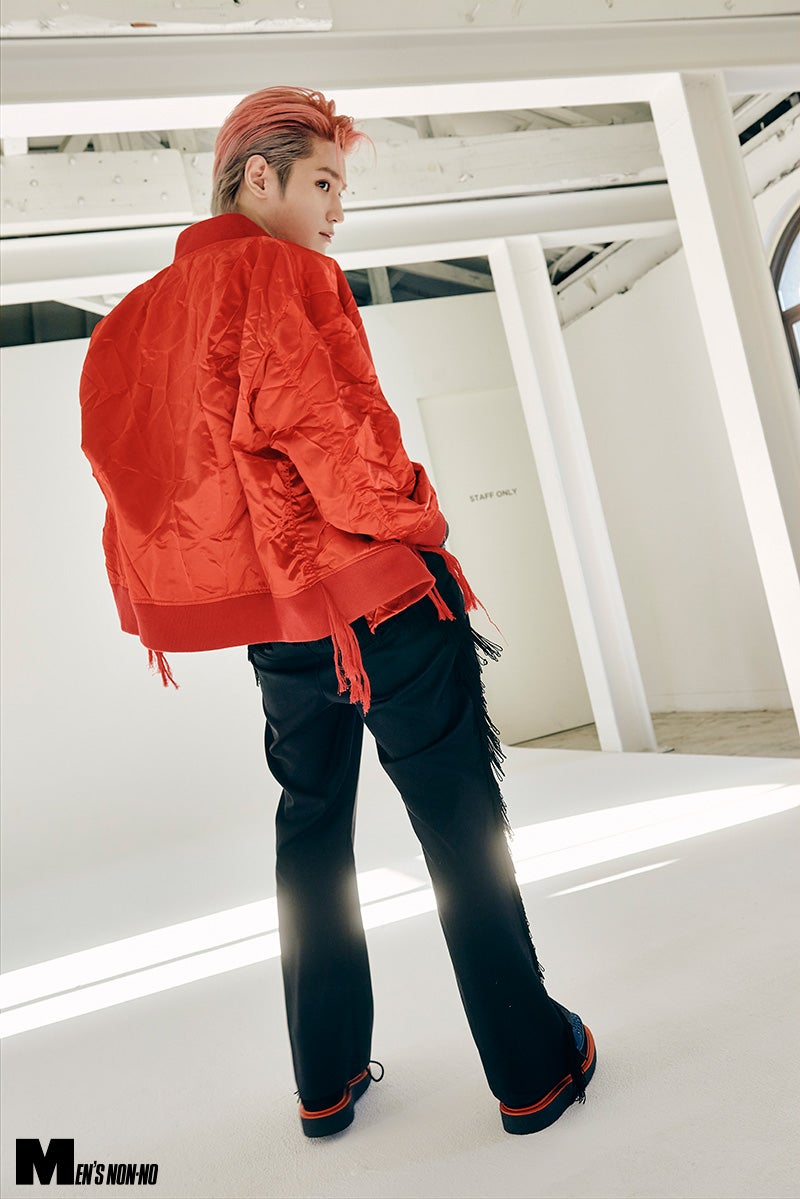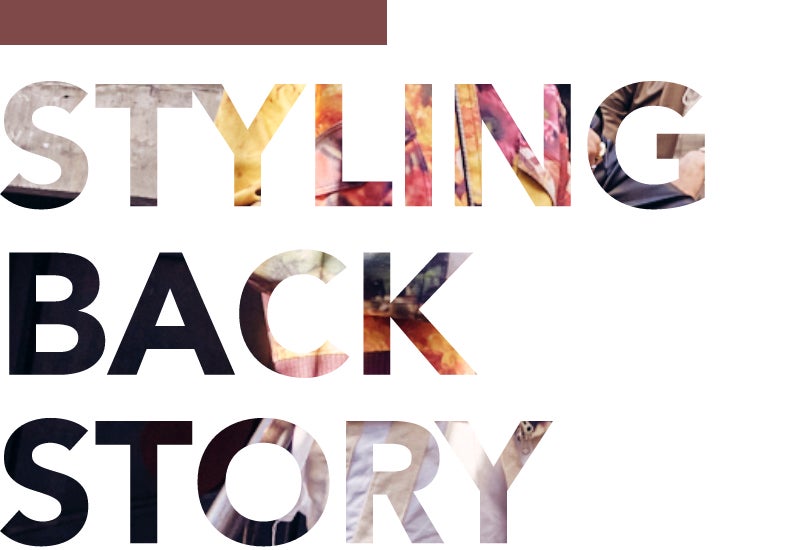 ---

The styling brought forward by MEN'S NON-NO, celebrated the outfits and hairstyles in totality. Right before the test shoot for the outfits to be sent to Seoul, we were informed that TAEYONG's hair color would be red on the day of the shooting, so MEN'S NON-NO team scurried and finally picked the intense red (MA-1) by the leading Tokyo-based brand, "FACETASM". Their structured designs and striking colors continue to create a stir every season. The carefully selected inner wears, pants, and shoes had intent and you could see that they were not overpowered by TAEYONG's presence. The result was a collection of edgy items that could also take center stage on their own. Experience the synergy between the power possessed by TAEYONG and the brands that represent the current fashion scene in Tokyo.
Jacket 60,500 yen – Shoes 66,000 yen / FACETASM Shirt (CHILDREN OF THE DISCORDANCE) 38,500 YEN/STUDIO FABWORK T-shirt 7,700 yen/F-LAGSTUF-F Pants (NEEDLES) 29,700 yen / NEPENTHES Metallic necklace 16,500 yen – Chain necklace 9,900 yen (both from TOGA VIRILIS) / TOGA Harajuku Store

---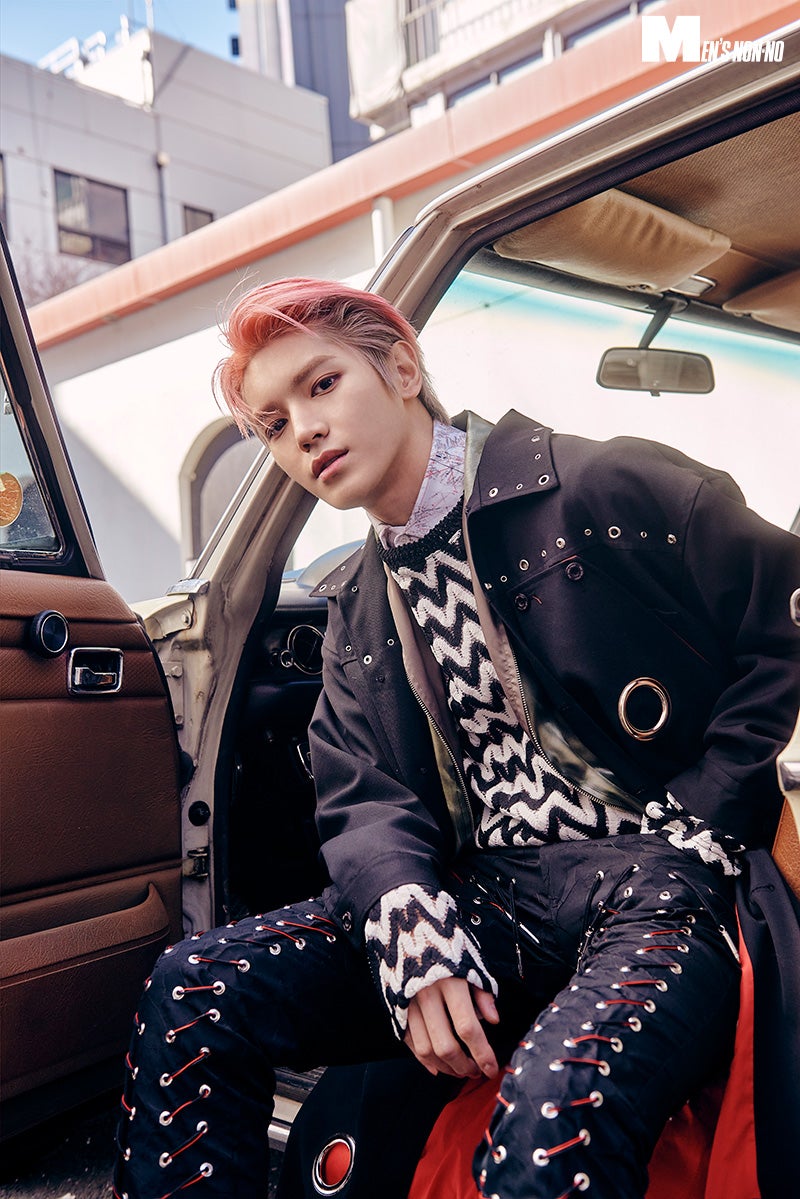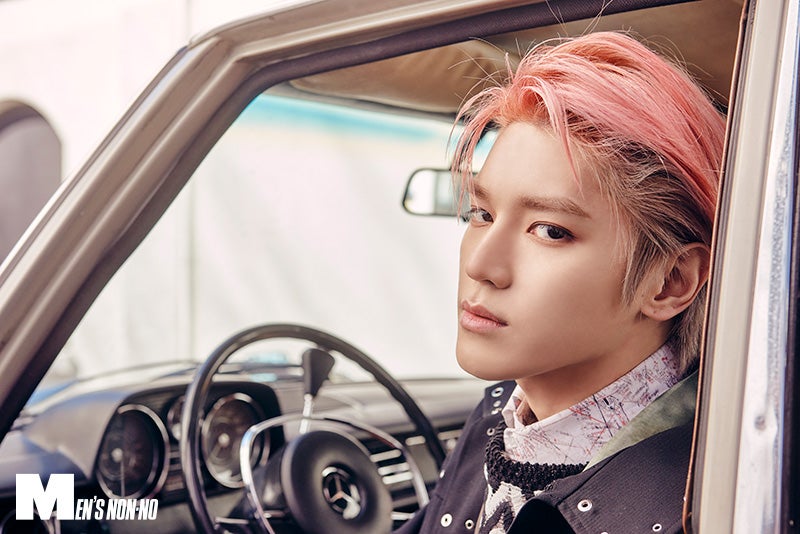 ---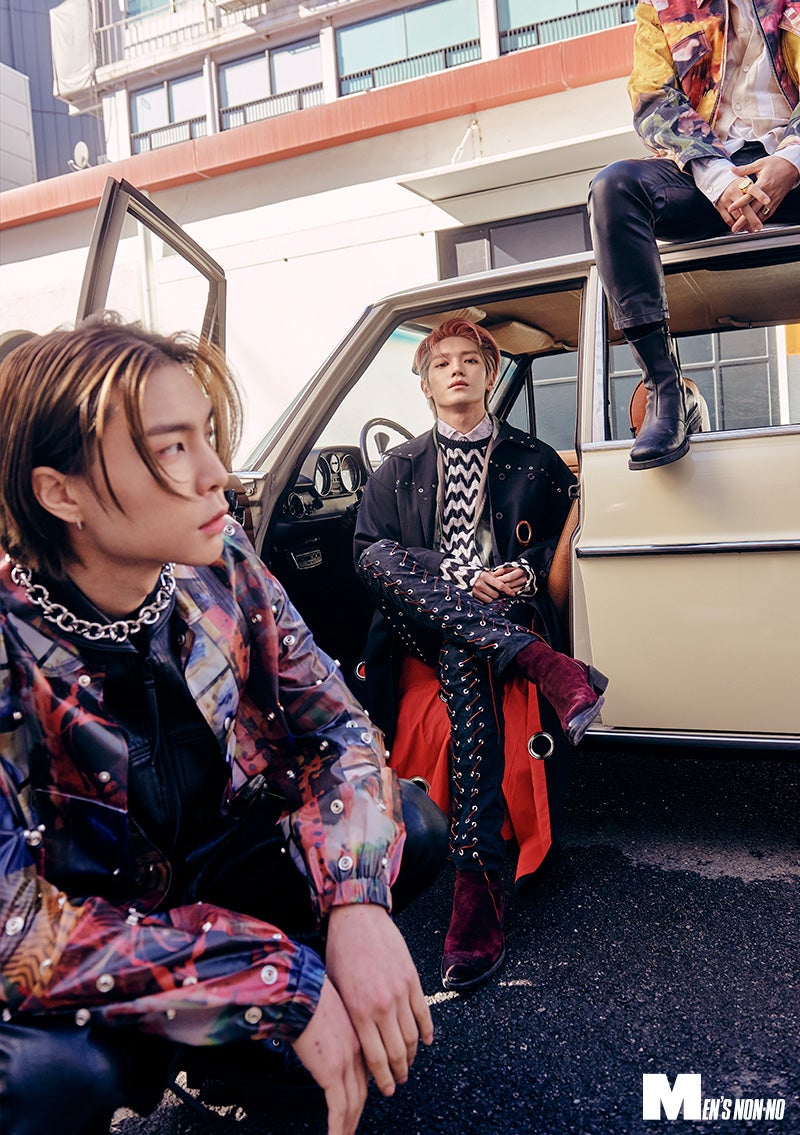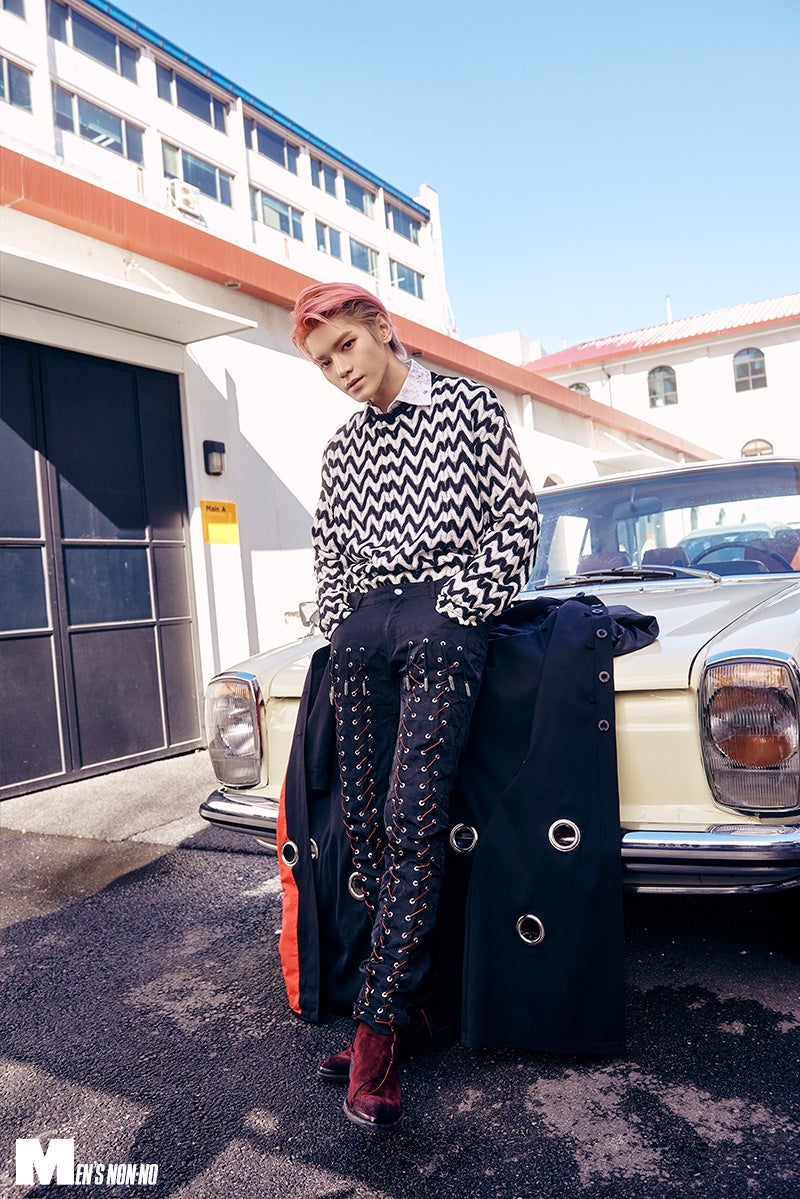 ---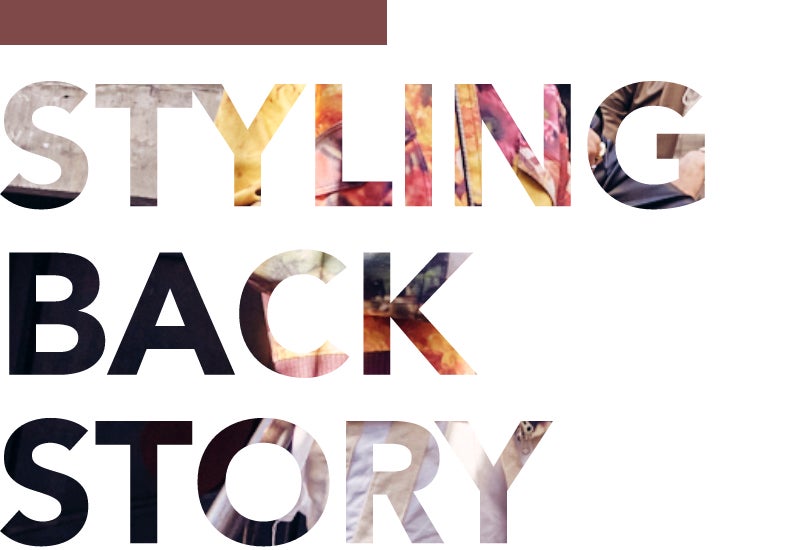 Countering is "THE GREATEST", whose artistic designs are unforgettable once you see them, and are dominating the fashion scene on the streets of Seoul today. Understandable how it is rapidly gaining popularity among artists and stylists in Korea. Five stars for difficultly, impact, and uniqueness. MEN'S NON-NO team watching the remote shooting was completely blown away by how TAEYONG jumped in head on to surmount the impressive styling of arduous items!
Coat – Jacket – Knitwear – Shirt – Pants / THE GREATEST miscellaneous / Stylist's personal items
---

Special release of mini interview questions that did not quite make our magazine or separate volumes!
MEN'S NON-NO: What did you think of the "TOKYO STYLE" outfit prepared by MEN'S NON-NO?
TAEYONG: My hair color has red in it, and my outfit was also based on red, so I thought it was a perfect match!
MN: This will be your first cover for a Japanese men's fashion magazine. How does that strike you?
T: I'd like to leave a strong impression. It's been a while since we've been in front of everyone in Japan, so I hope we can give them a good impression.
MN: Of all the outfits you wore for "LOVEHOLIC" activities this time around, what was your favorite?
T: I personally prefer outfits where the concept of all the members match, so I like the suit styling on the CD jacket.
MN: In your private life, is there something you often wear when spring comes around?
T: I like to wear black outfits and add a point of accent, like with a hat or shoes.
MN: Please tell us about any new fashion items you may have purchased lately.
T: An item from the LOEWE x MY NEIGHBOR TOTORO collaboration.
MN: What was the most memorable endeavor for you personally when it comes to your current album "LOVEHOLIC"?
T: With the lead song "gimme gimme", I decided to express love with more of a heavy heart rather than being flamboyant about it. So, in the music video, I made sure that the gestures and movements in my part would have more heaviness to them.
MN: Is there anything that you feel has changed inside you since the last time you released an album in Japan?
T: I think the members and I have grown a lot in general, including with the recording process. In particular, I admire JOHNNY and YUTA because I saw how hard they worked to achieve how they wanted to express themselves, which is super cool.
MN: This album includes not only new songs, but also "Hero; Kick It", which was released in Korea last year and became a worldwide hit. In the article series, all the members voiced that they liked it in unison. It's been a while since the release, but how do you feel about it now?
T: "Hero; Kick It" is a song that we all really love. This may just be me, but I feel like ever since the song "Cherry Bomb" (Editorial note: released in 2017), everyone has been able to deliver spectacular performances. This is also one of our best works! The concept was good, and I think that the motif referencing Asia really stood out. So, I think it was easy for us to take in and it fits the group's taste in terms of sound.
MN: If you were to hand-deliver LOVEHOLIC to someone as a gift, what would you say to them?
T: "Would you like to listen to this? I think you'll be hooked (LOL)"
Models: NCT 127 Photos: HEEHYUN OH Hair: Songhee Han Make-up: Seongeun An Stylist: Taichi Sumura(From TOKYO) Youngjin Kim(From SEOUL) Coordination: DongHun Jung[LIKE STUDIO CO.,Ltd.] Translation: Rie Nemoto Keiko Tsuyama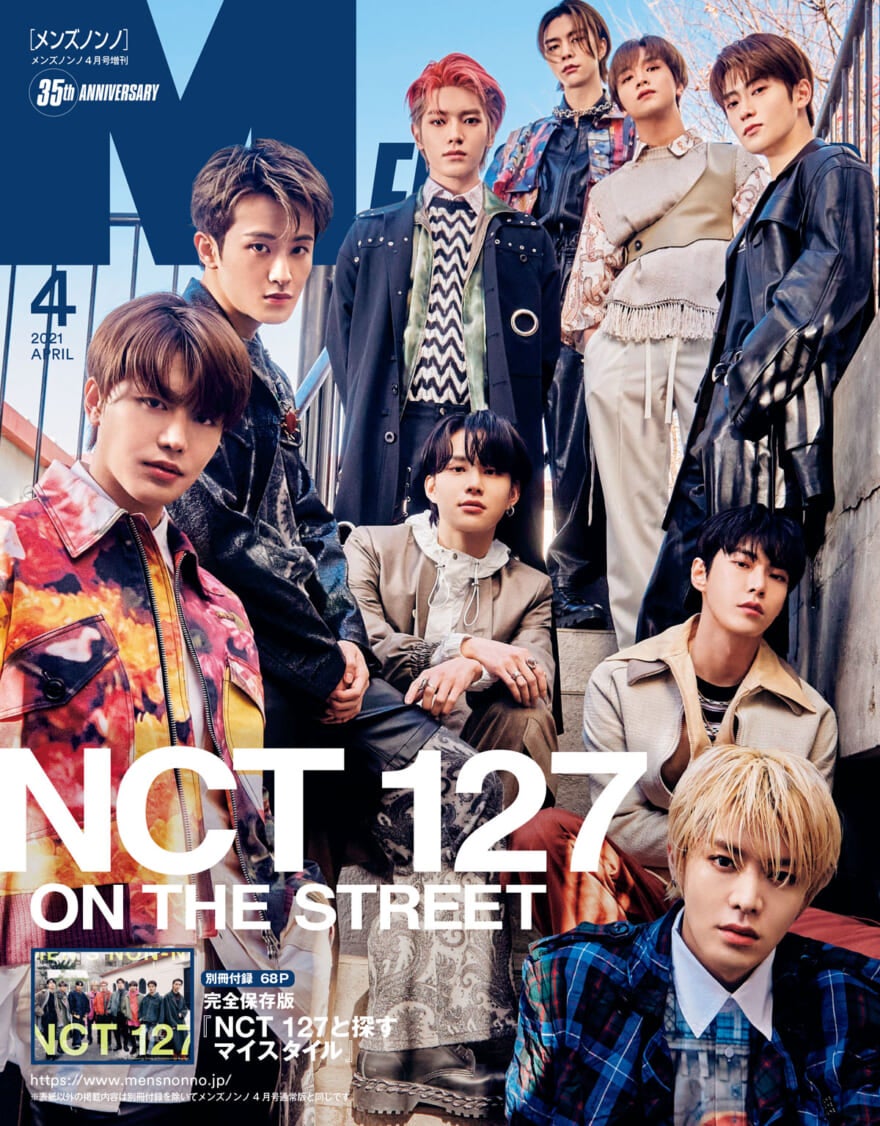 NCT 127

NCT 127 is a boy band with global reach, consisting of multi-national members and based in Seoul of South Korea. Their latest hit "Neo Zone" has sold over 1.5 million copies and still rising. Japan's highly-anticipated 2nd Mini Album "LOVEHOLIC" released in February 2021 reached No. 1 in the Oricon Weekly Album Ranking, and continues its rapid progress forward! 

For the latest on NCT 127: nct-jp.net
---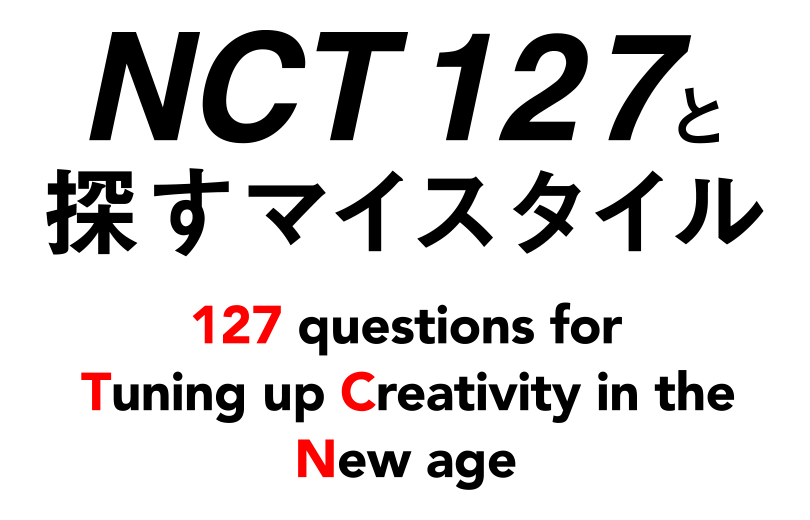 ---


---


---


---


---


▲ WPの本文 ▲