▼ WPの本文 ▼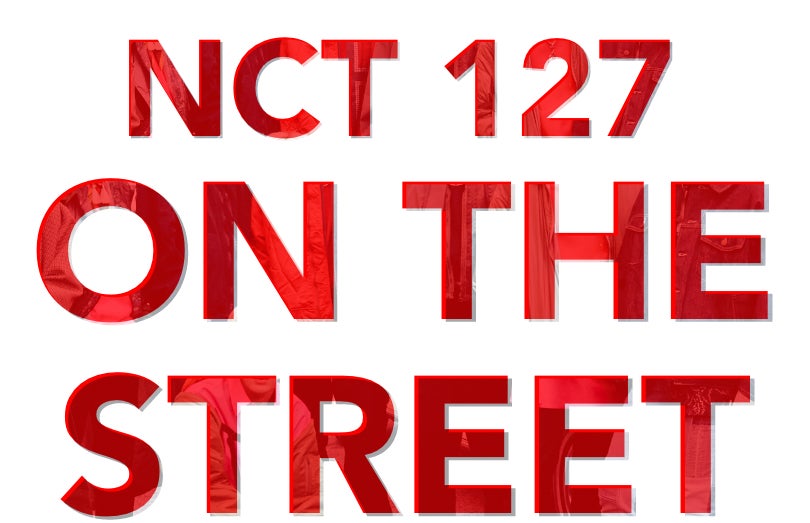 ---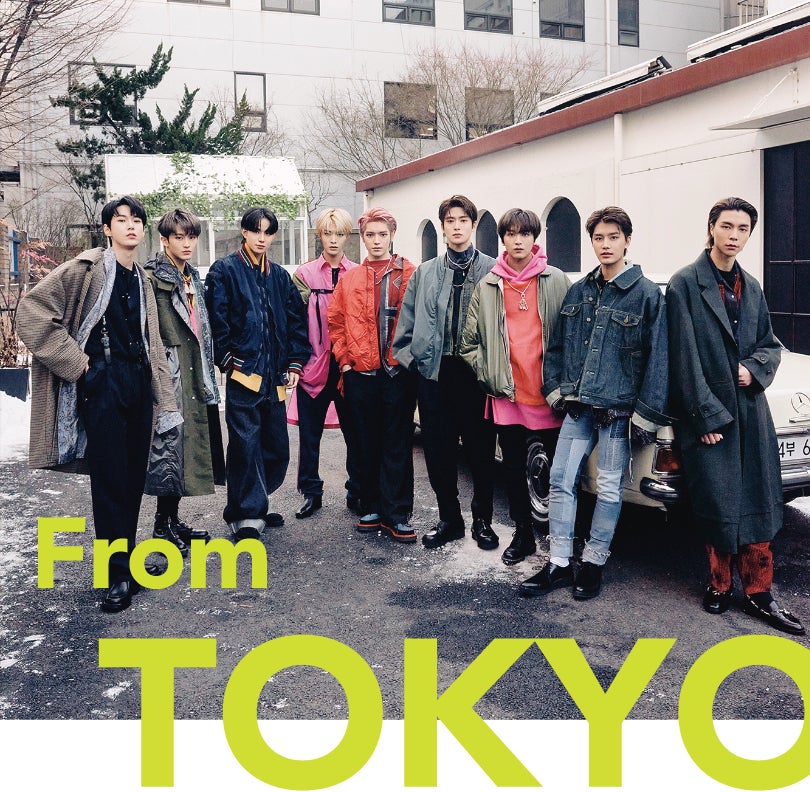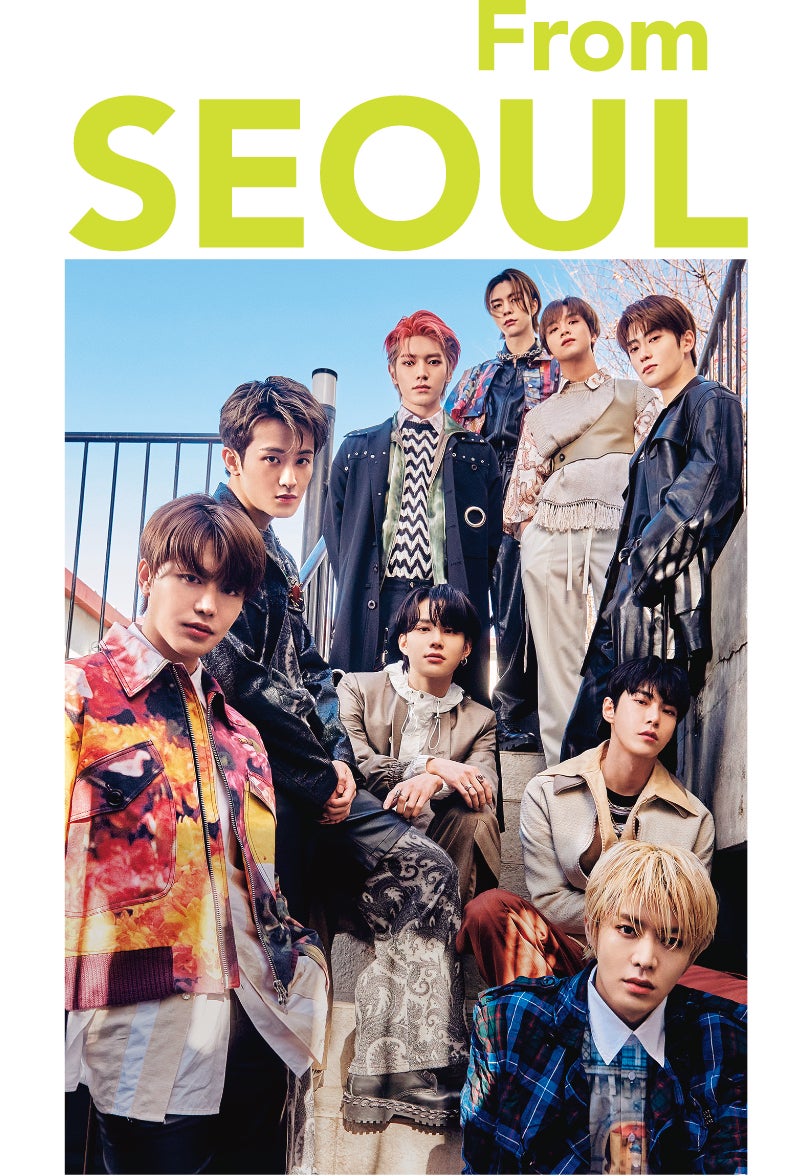 A unique sense of fashion thrives on the streets around the world. From Seoul at 127 degrees east longitude, NCT 127 constantly delivers fashion to us in exciting ways. When it was decided that they would appear in MEN'S NON-NO, they graciously agreed to the request from our editorial department that they wear not only the Seoul coordinates full of their sense of color, but also the current fashion from Tokyo. Nine outfits prepared by MEN'S NON-NO were packed up and sent across the ocean to the members of NCT 127. What a fitting way to conclude the journey into pursuing NCT 127's "My Own Style", which has been the theme of our WEB series since last summer.

Stemming from the request of MEN'S NON-NO, from top Japanese and Korean fashion stylists, Taichi Sumura and Youngjin Kim, who rose to the occasion with eye-catching outfits, to all the staff members and creators from Tokyo and Seoul full of passion and effort resonating throughout this project, this special collaboration of leading-edge Japanese and Korean men's fashion has been realized. In this article of the short series, along with never-before-released cuts, we will introduce styling secrets and commentaries on each and every member's fashion style.
*For this interview, YUTA spoke to us in Japanese and all other members in Korean.
*"From SEOUL" outfits were leased in Korea and we are unable to accept inquiries from within Japan. Thank you for your understanding.
---

---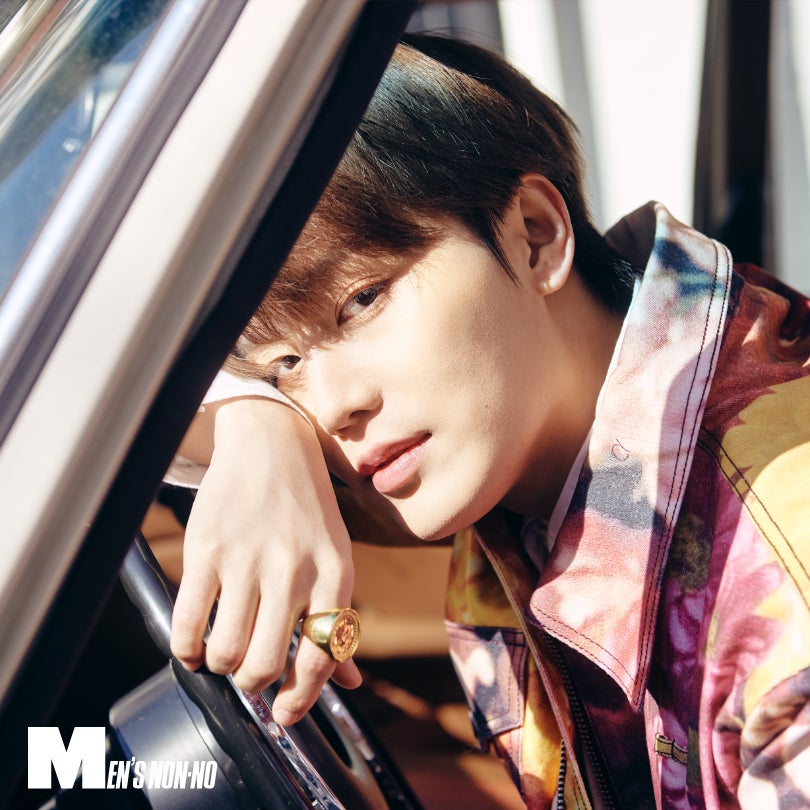 Buddies with VANS sneakers. TAEIL told us in the previous interview that he likes cool, casual, simple and easy-going styles. As the eldest in the group and expectedly, he has been able to find his own "tour de force"! And those who love simplicity are the ones who are deeply particular about their own style. So, we thought it would be interesting to challenge TAEIL in an outfit that delves deep into the Tokyo trend, delivering styling with a freshness of its own!
---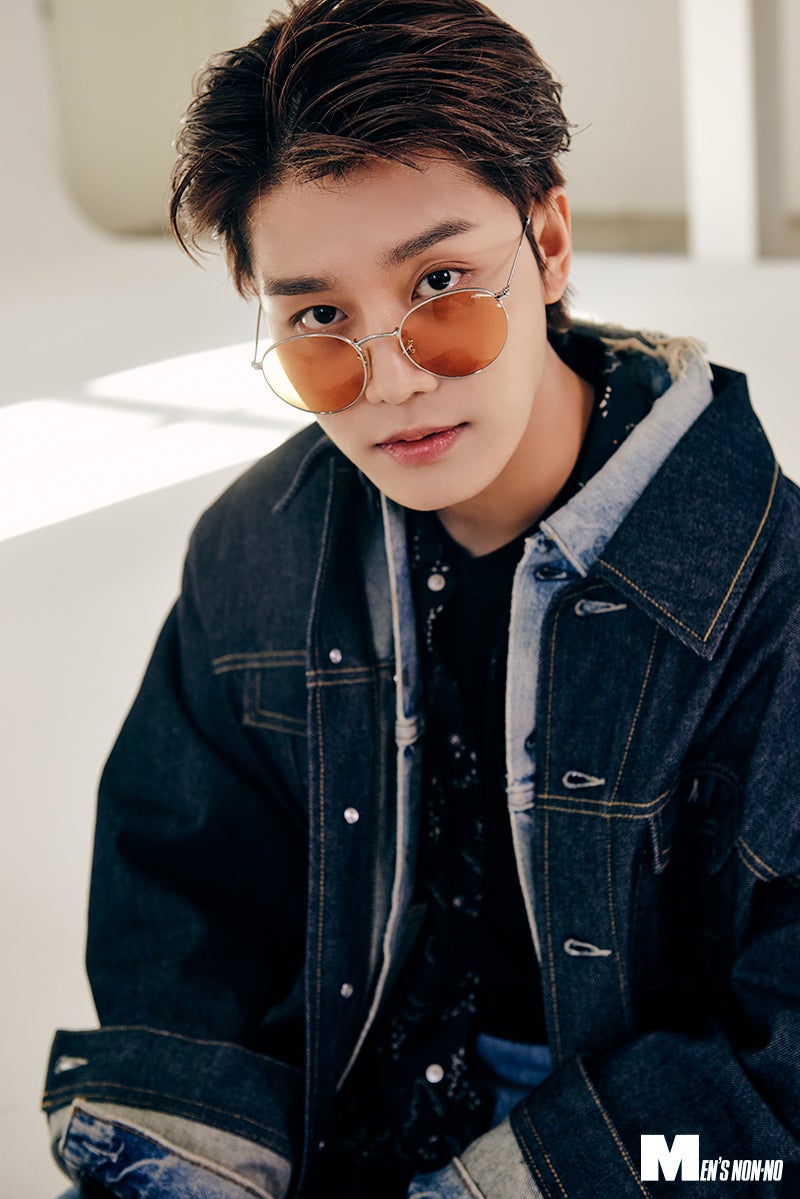 ---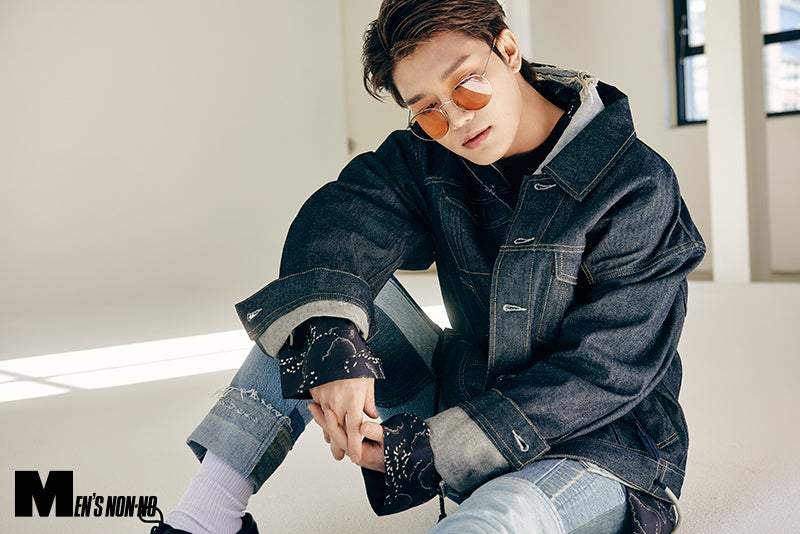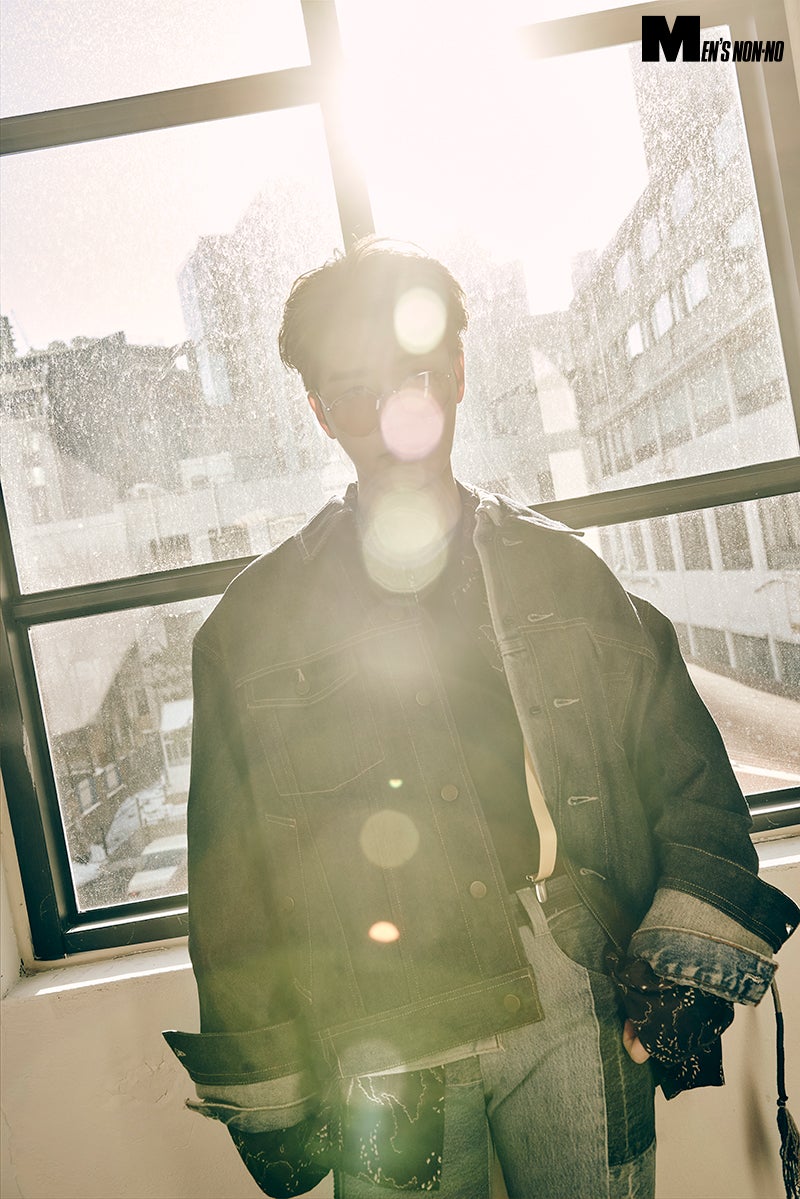 ---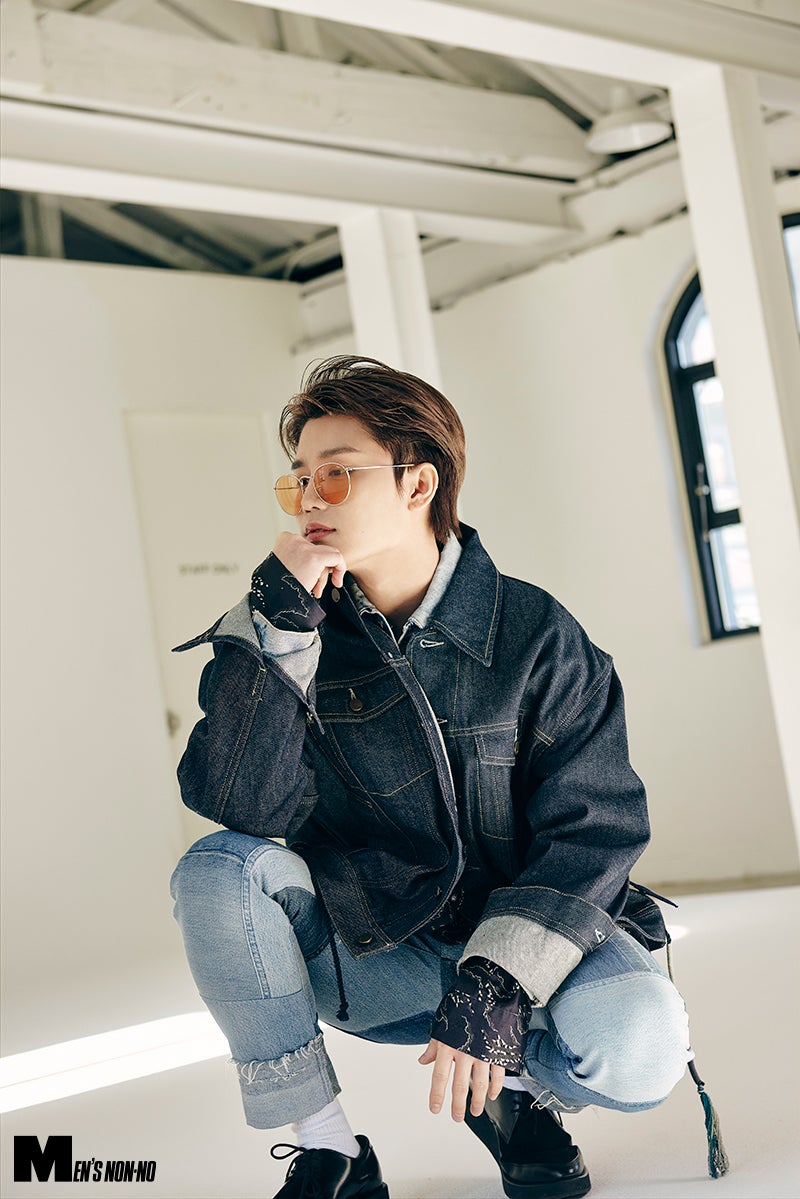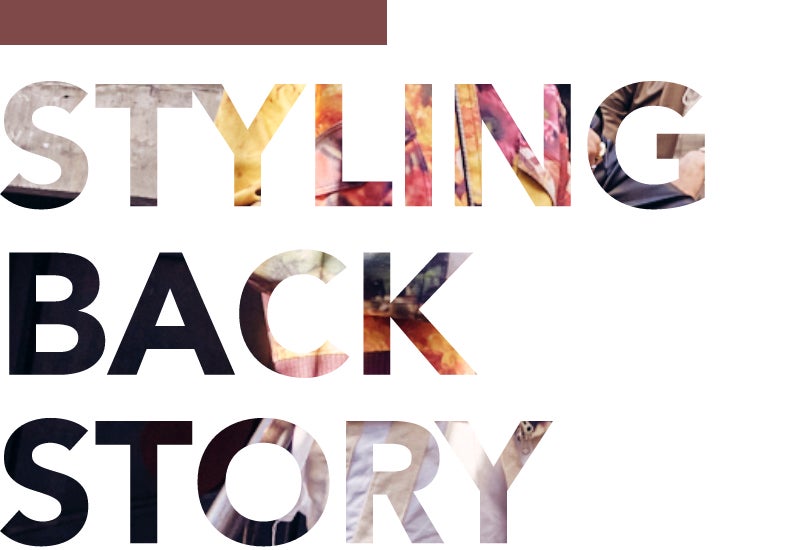 ---

"What about this image? Denim would look good on TAEIL-san, and not just a conservative denim style, but a 90's grunge style with a hint of music." This denim-focused coordination was created based on the ideas discussed with the stylist. Layering denim jackets is also the trend this season. "I've lived with the idea that I don't want to be the same as others since I was a child," said the designer himself, who talks about the origin of the brand name. The patchwork pants, a specialty of "CHILDREN OF THE DISCORDANCE", was the first item the stylist recommended as "absolutely perfect for him!
Jacket (RIOT FACETASM) 46,200 yen / FACETASM Jacket worn inside 101,200 yen – Pants 51,700 yen (both CHILDREN OF THE DISCORDANCE) / STUDIO FABWORK Shirts (TOGA VIRILIS) 42,900 yen / TOGA Harajuku Store Shoes 37,400 yen / LAD MUSICIAN Harajuku T-shirts – Sunglass – Suspender – Socks / Stylist's personal items

---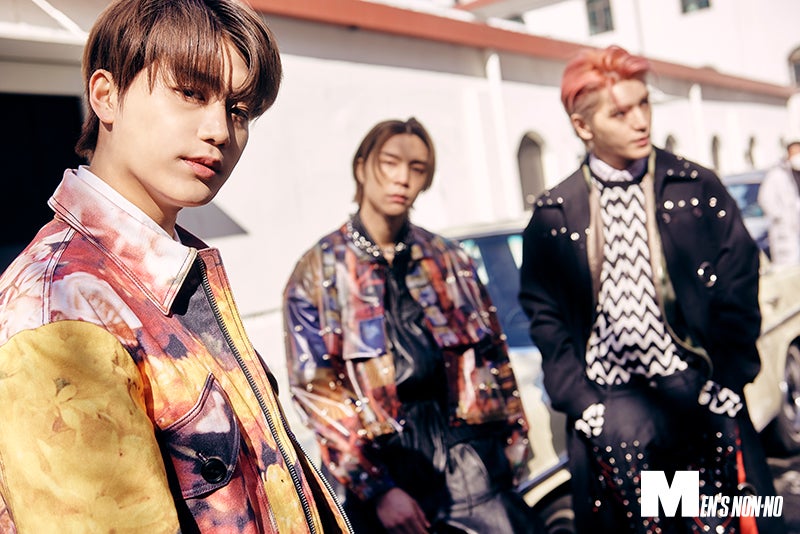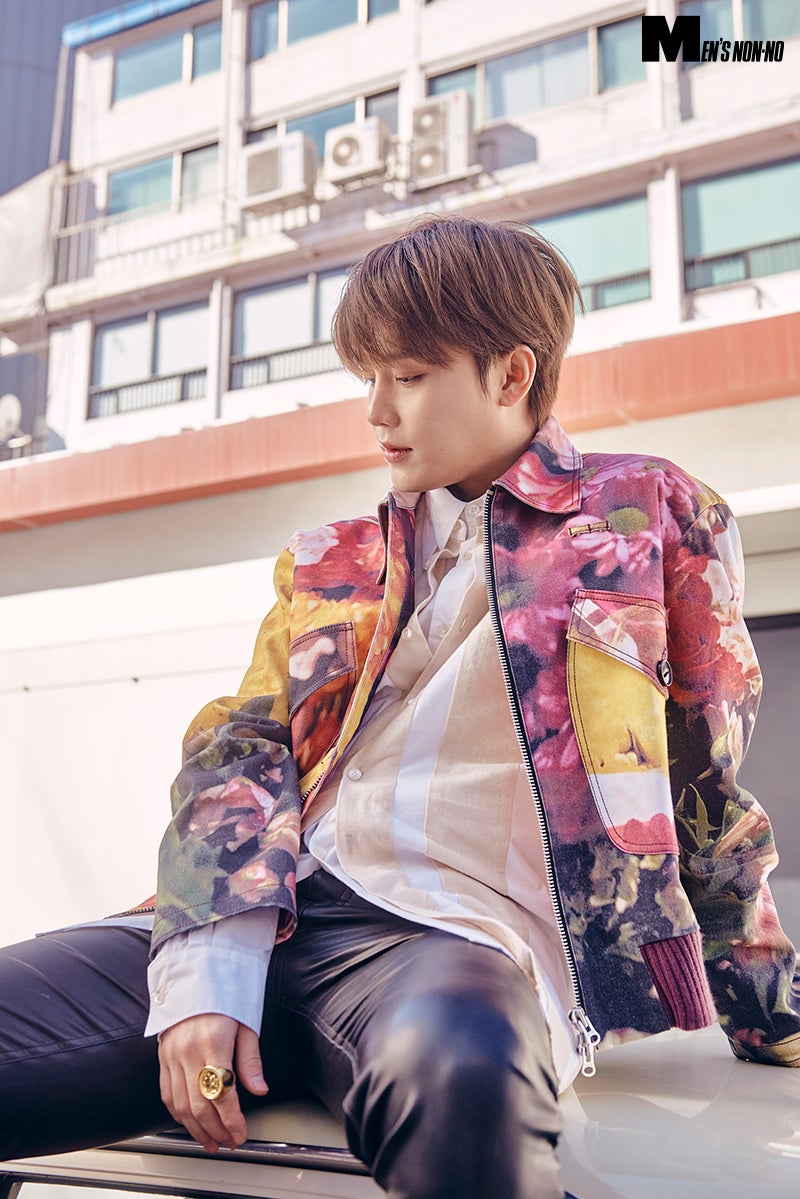 ---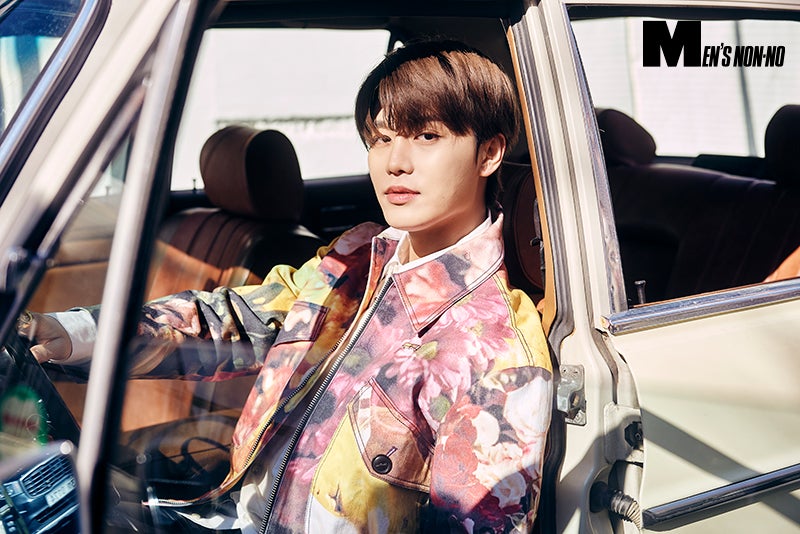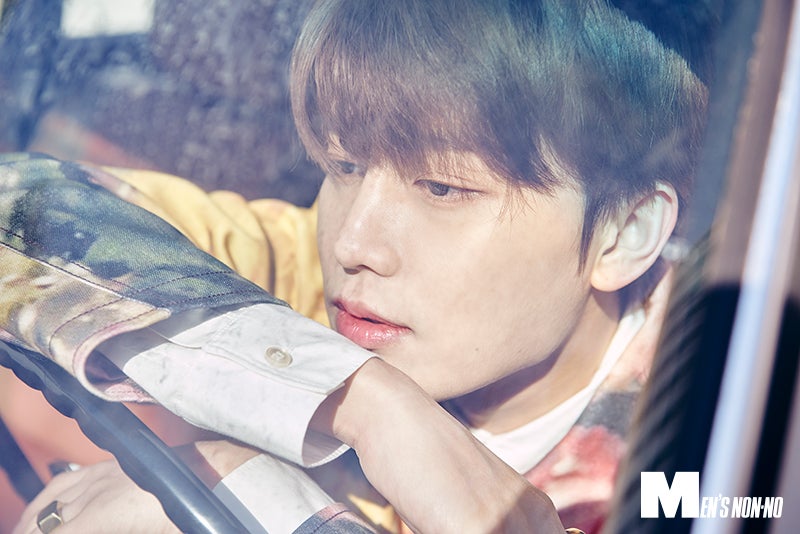 ---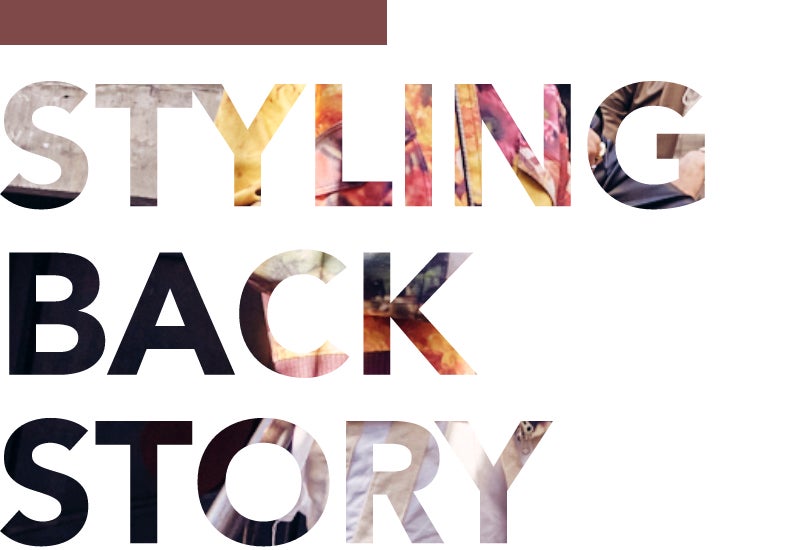 "Themuseumvisitor" is a popular brand from South Korea that focuses on artistic printed items that make the clothes look like the canvas. Not leaving the impression with the flower-printed jacket x Spring-like striped shirt alone, the hardness of the leather pants bring it all together with a pleasantly dry taste. In the cut for this magazine, the ensemble with the printed jacket worn by JOHNNY was also very beautiful.
Jacket – Shirts / Themuseumvisitor Ring (right) / Portrait-report Ring (left) Once-in-a-lifetime Miscellaneous / Stylist's personal items
---

Special release of mini interview questions that did not quite make our magazine or separate volumes!
MEN'S NON-NO: What did you think of the "TOKYO STYLE" outfit?
TAEIL: There were many interesting points, such as the layering of the denim jacket and the elaborate design of the pants. The staff also told me that I looked cool.
MN: Of all the outfits you wore for "LOVEHOLIC" activities this time around, what was your favorite?
T: The suit was the most attractive and I liked it.
MN: Please tell us about any new fashion items you may have purchased lately.
T: Slippers. They're so fluffy.
MN: If you were to hand-deliver "LOVEHOLIC" to someone as a gift, what would you say to them?
T: "Please feel my love!"
MN: In your attempt to express "love" through the entire album, what kind of awareness, approach, or challenges did you personally set for yourself in terms of "mindset"?
T: I went into the recording session with a different mindset for each song. I recorded while being conscious of the thrill and passion that can be felt through love.
MN: On the other hand, what did you put the most effort into in terms of singing, dancing, rapping, and other "technical aspects"?
T: I was most conscious of the feeling of blending into the song naturally. For the music video of "gimme gimme", my image was of heavy and dark LOVE, not the bright kind of LOVE that is usually imagined. Through the choreography, facial expression, attitude and gestures, I tried to express myself in a way that would bring me closer to the perspective of that world.
MN: Is there anything that you feel has changed or grown for you since the last time you released an album in Japan?
T: I learned about "wiggle-room".
MN: What message do you particularly want to convey through the entire album.
T: The power of love.
MN: We are told that "LOVEHOLIC" has the message of "overcoming trauma with love". What do you think you have accomplished or overcome in the past?
T: When debuting as part of NCT 127, and then, when I finally got a take I was satisfied with during recording.
MN: What do you personally pour your love into right now?
T: Growth of vocals.
MN: Are there any songs on the album that were difficult to record?
T: It might be because of singing so many different genres of music, I was a little worried about what style of natural expression I should use when recording a medium-tempo song like "Right Now".
MN: Which song were you satisfied with recording?
T: That would be "gimme gimme". The part that says, "To get so carried away that you can't breathe". It was difficult because the overall range of the song is high, but I was also pleased to be able to successfully express the emotional side of the song.
Models: NCT 127 Photos: HEEHYUN OH Hair: Songhee Han Make-up: Seongeun An Stylist: Taichi Sumura(From TOKYO) Youngjin Kim(From SEOUL) Coordination: DongHun Jung[LIKE STUDIO CO.,Ltd.] Translation: Rie Nemoto Keiko Tsuyama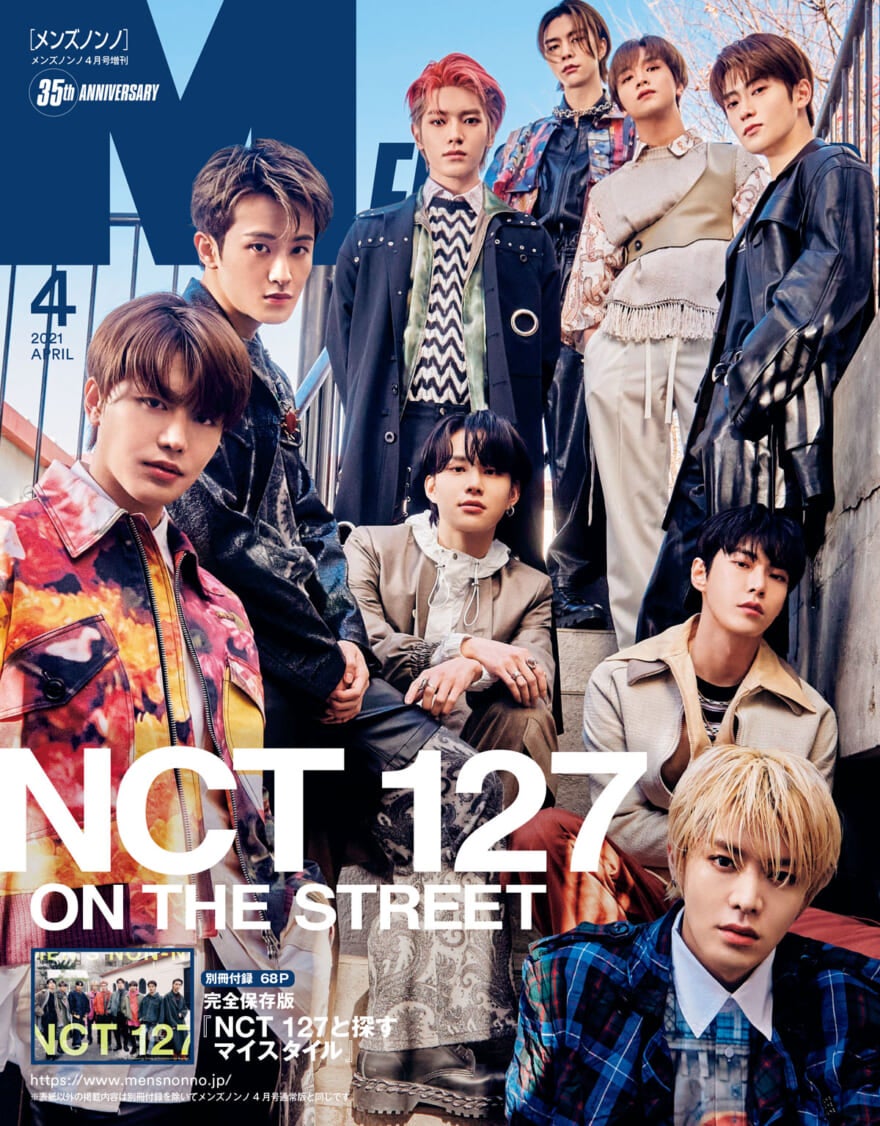 NCT 127

NCT 127 is a boy band with global reach, consisting of multi-national members and based in Seoul of South Korea. Their latest hit "Neo Zone" has sold over 1.5 million copies and still rising. Japan's highly-anticipated 2nd Mini Album "LOVEHOLIC" released in February 2021 reached No. 1 in the Oricon Weekly Album Ranking, and continues its rapid progress forward! 

For the latest on NCT 127: nct-jp.net
---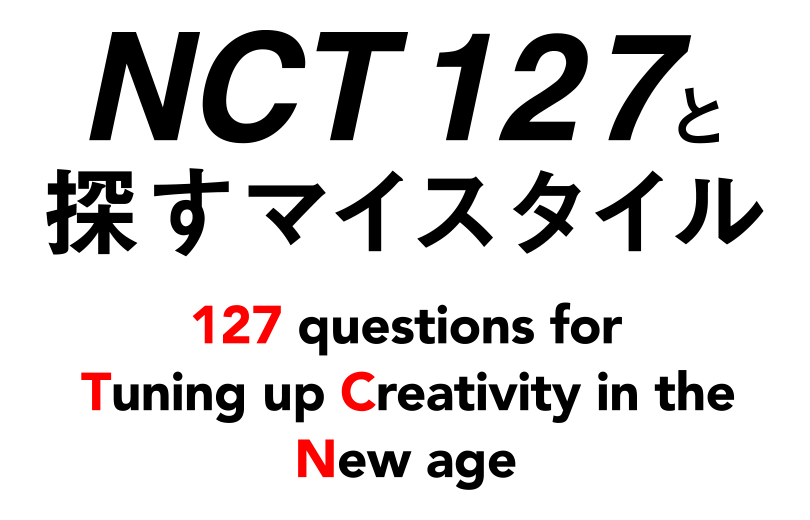 ---


---


---


---


---


▲ WPの本文 ▲