▼ WPの本文 ▼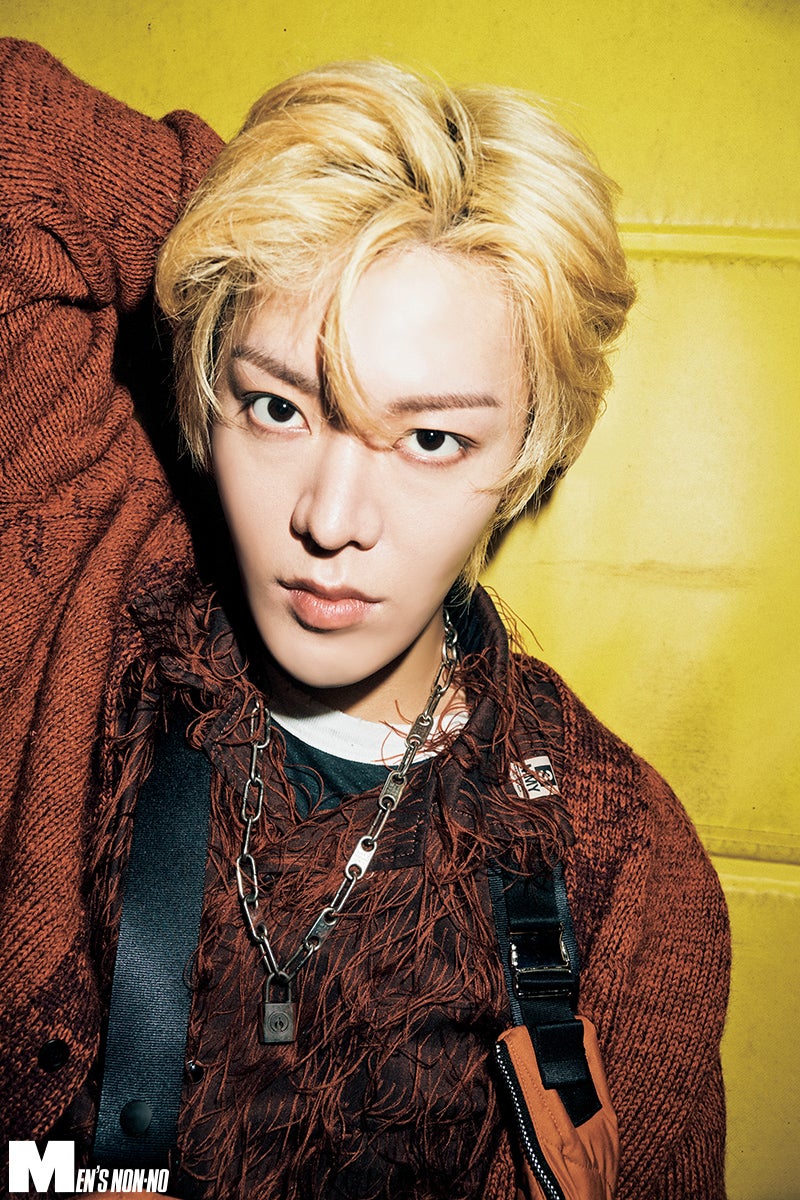 "Everything has been remote for a long time, but I finally got to do a real photo shoot with MEN'S NON-NO!" YUTA greeted me with a warm smile before the second day of "SMTOWN LIVE" in August 2022. Expectations, nervousness, elation… just before the curtain went up at Tokyo Dome, carrying the thoughts and feelings of many people. In the fleeting silence, we went backstage to interview the performers! What was YUTA thinking in the 10 minutes before going on stage?
This series will end with the January/February 2023 issue, but the web version will continue for a little while longer, so please look forward to it!

---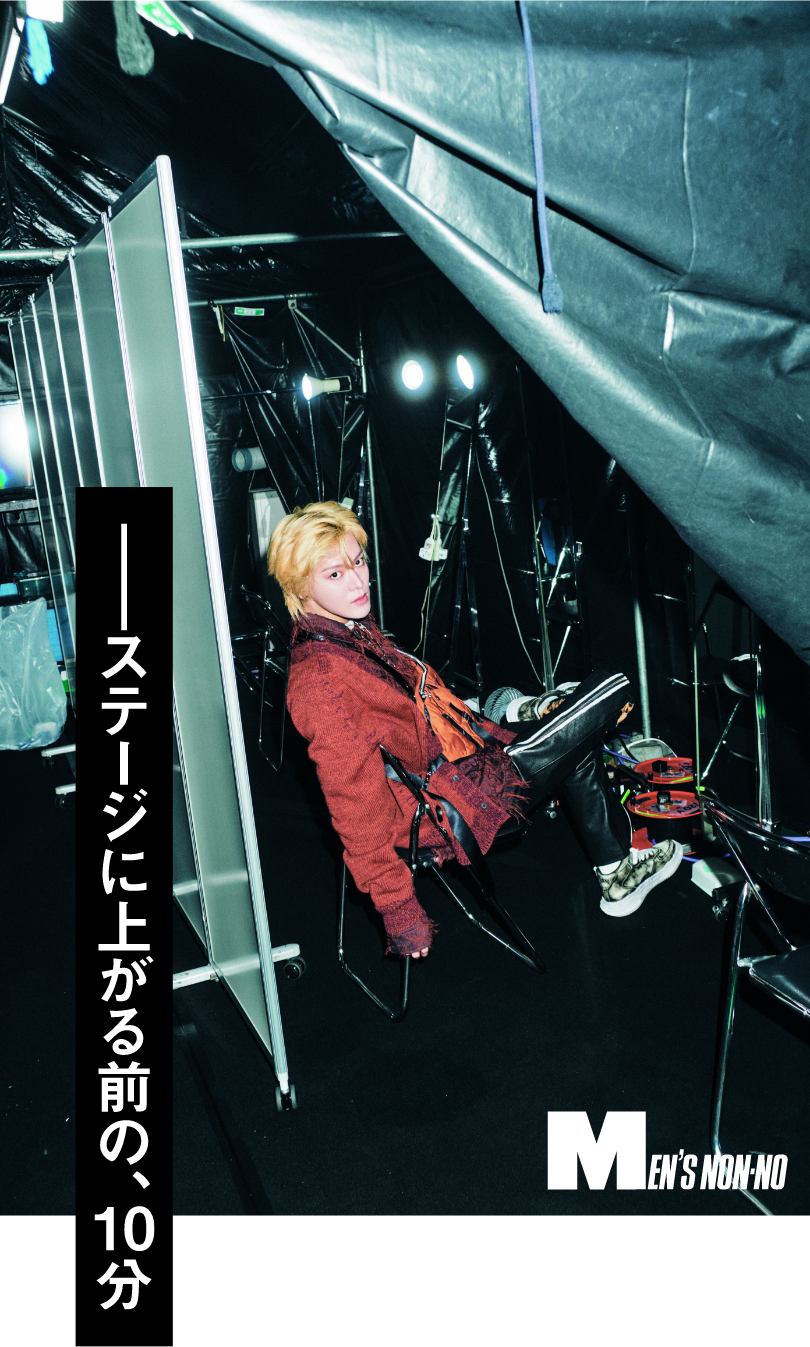 The long-awaited reunion at Tokyo Dome just before the show!
——Thank you so much for your time today, especially before the show.
No, thank you too! We finally got an in-person shoot!
——We have been filming remotely and continuing to conduct interviews online, but this is the first time in 2019 that we will be conducting in-person interviews.
Wow, it was the "Link Tour" (NCT 127 2ND TOUR 'NEO CITY : JAPAN – THE LINK' ). I miss it so much! I'm always so happy to be able to appear every month like this.
——Thanks to you, many people are looking forward to it, and the MEN'S NON-NO editorial department is also very excited about it every month.
Oh no, I need to go say hello to everyone now. The editorial office is near the Tokyo Dome, right? Ha ha.

——The theme of today's interview is "10 minutes before going on stage". I'm sure it's rare to be interviewed at a time like this. How do you spend this time?
Yes, certainly. I always listen to music. I don't just play a song. I put on my earphones and use noise canceling or something, so I can concentrate a lot. I don't get too nervous. I think I've become more confident through experience, but maybe I'm just that type of person to begin with. I enjoy it more. So I just listen to my favorite songs and concentrate!
—— Are you still listening to L'Arc~en~Ciel?
Yes! I love them! But before I go on stage, I'm more in a VAMPS mood, even though it's the same Mr. HYDE's vocal! or something like the song "LOVE ADDICT"… there is a subtle difference in the mode I'm in.
---
——I love the feeling of excitement in the prelude. Just like artists on stage, we all have "important performances" in our life. But it seems that the hurdle is quite high to be able to enjoy it.
Due to my job, I am often asked "What is the secret to beat stage fright?" I always think it is very difficult to answer because even if we are not satisfied with something, we can always reflect on it for next time. Of course, each stage is important, but even if we think, "This part didn't go well today," we can always brush it up and say, "Well, let's make it better next time." But for example, the exams are really a once-in-a-lifetime competition. I think everyone is doing great. If there is anything I can tell you, it is to prepare to a point of no regret. I think the same thing applies to our practice and your study. I also strongly believe that if you are going to do something, you should enjoy it!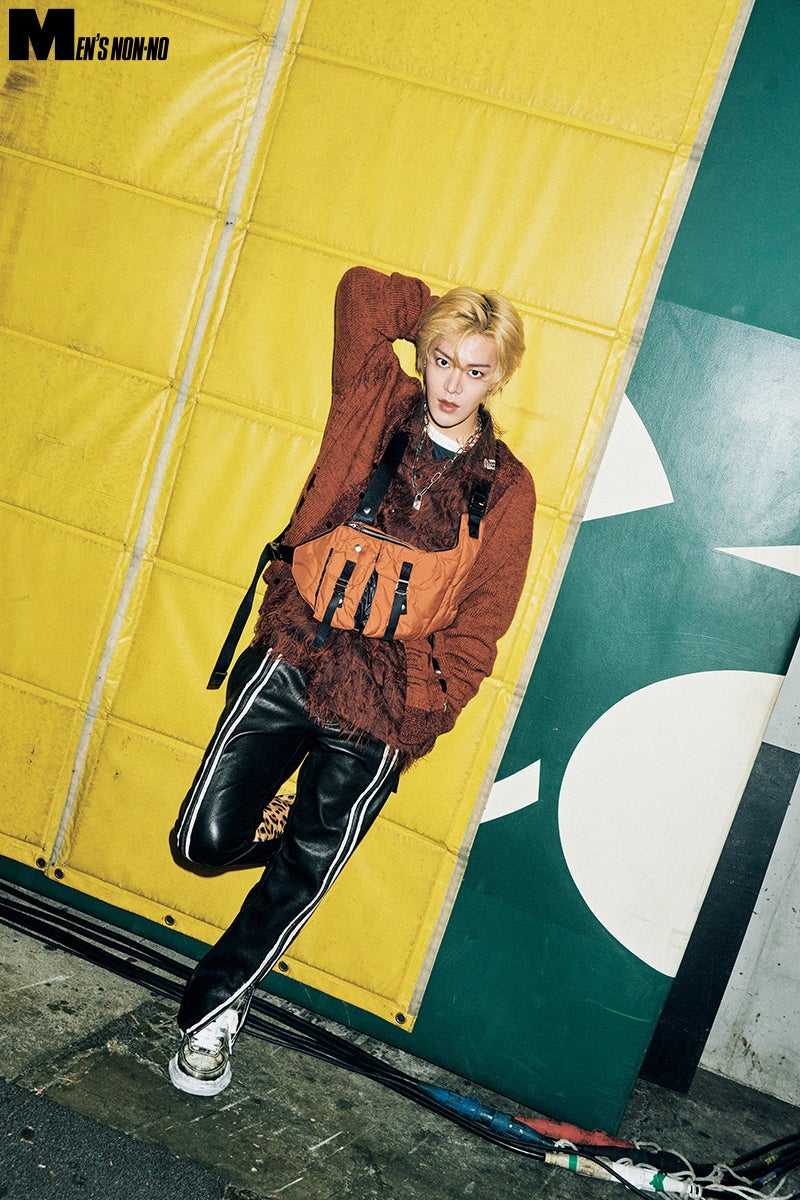 Enjoy every stage.
There is no right answer in entertainment.
That is the most important thing.
——Does your enjoyment of it change depending on the stage, YUTA-san?
Oh, every stage is different. I think I always find enjoyment in each one. I think it's interesting how the atmosphere of a person changes depending on the environment, and I think it's interesting how it changes depending on the stage you are on. For example, I enjoy the club-like atmosphere on the set of "HiGH-LOW" ("HiGH&LOW THE WORST X"), and I feel the atmosphere that has been cultivated over the years on the stage of NCT 127.  On SMTOWN LIVE ("SMT"), There are some seniors whom I have not seen for a long time and I tend to feel nervous but I respect all of them immensely.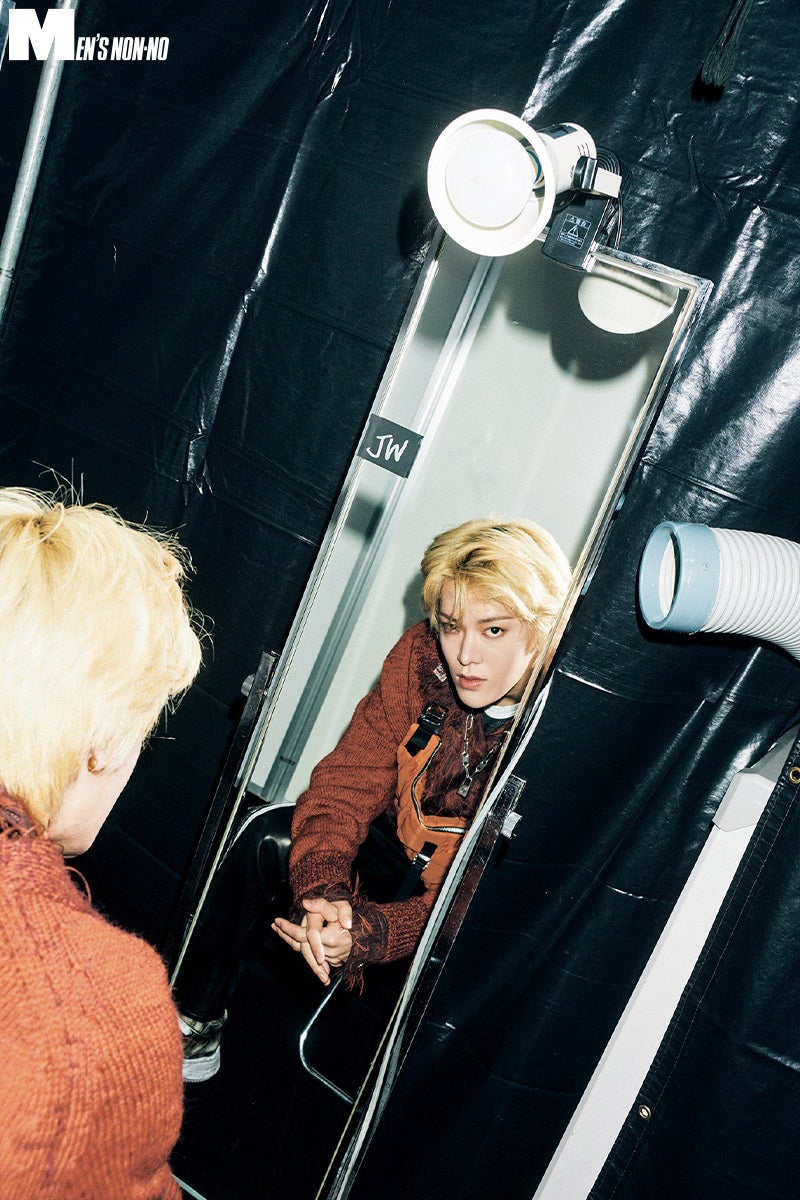 ---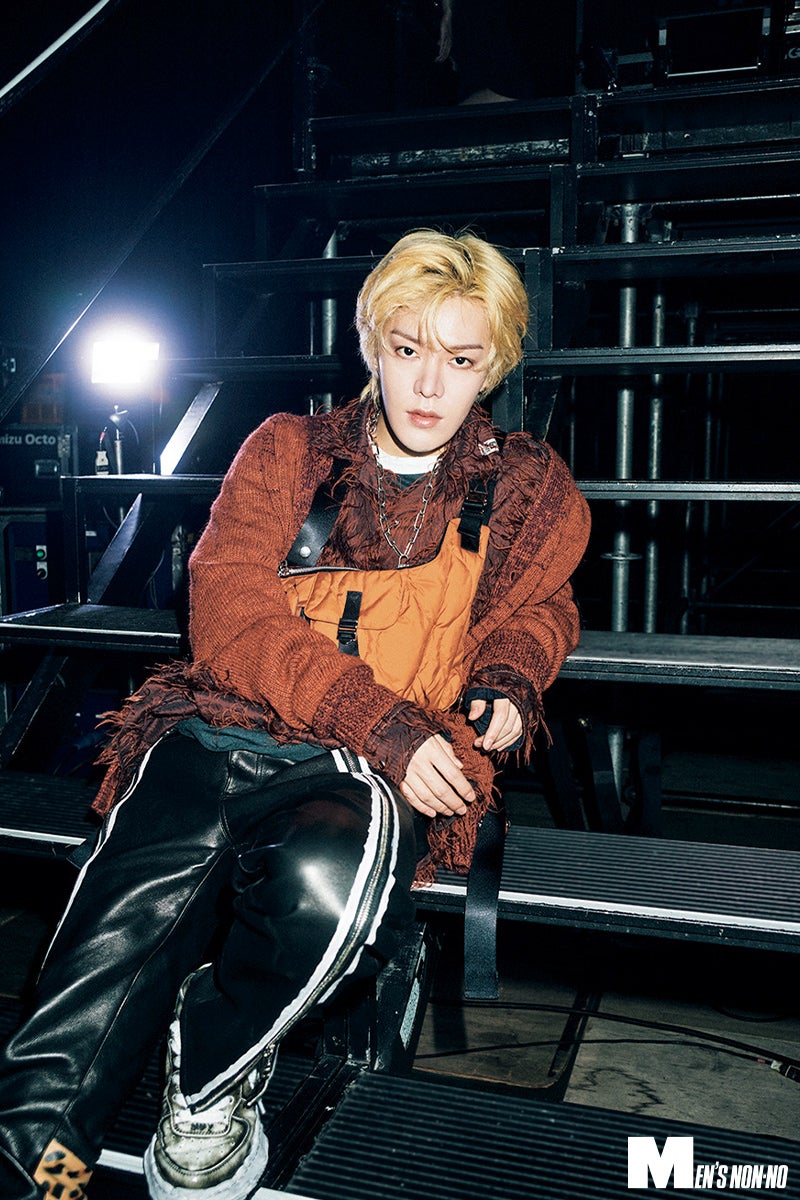 ——Are you the type of person who tunes yourself to adapt to different atmospheres? Or are you your usual self, always at every site?
These days, I try to be myself in every situation. For example, even if I am working with a great senior, no matter how big the stage is, I try not to panic and keep my cool.
——Is it because you have established your own "style" or "my way" as you often talk about?
(nodding) That's part of it, and since NCT 127 has been in its seventh year since its debut, I think the things we have cultivated over the years have given us confidence. For example, when I received advice from someone, I used to think that I had to accept all of it 100 times, but recently I am able to think about it in a balanced way, saying, "But this is how I think. I think that's a very good thing. Entertainment does not have an answer, and each person has his or her own interpretation. So, even though I receive many kind words of appreciation, I no longer panic because I have acquired this way of thinking. At the same time, it has become easier to share my thoughts with others.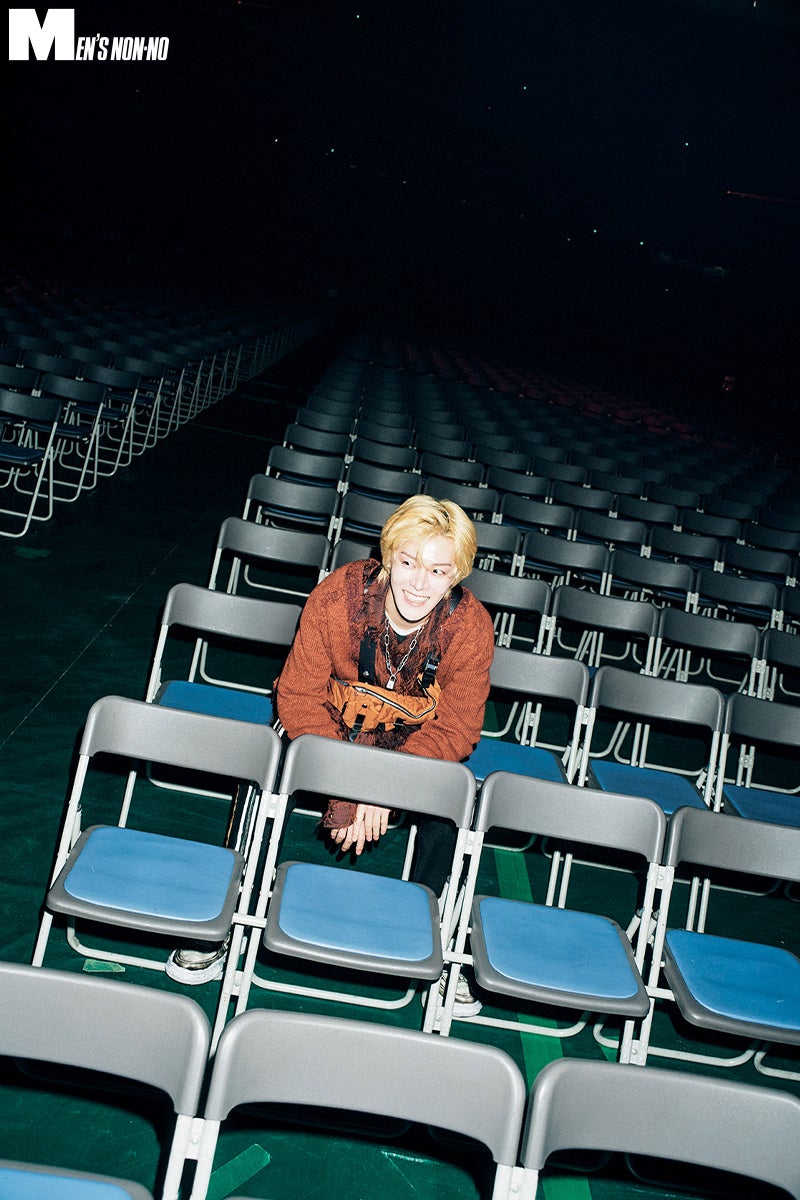 What I feel on stage
Is simply pride and joy
——As you gain confidence, the quality of your performance is likely to improve.
Yes, that's right. I think it must be the same for NCT 127 as a whole. I think that the know-how that everyone has individually cultivated is now starting to emerge in various ways. That is why I was so proud to see the members standing tall and proud on the first day of this SMT, which was yesterday (Editor's note: August 27, 2022). After performing, I felt that everyone's mindset had grown. Compared to when we last did SMT in Japan (editor's note: August 2019), the number of fans had increased tremendously, and we could actually see the results of our hard work. SMT is a stage with a long history that was created by our seniors, so to speak. At our own solo concerts, basically only the people who like us are there, but since there are many fans of SMT's predecessors, we try to do our best not to be rude by pulling back. But when I passed by the seniors on stage, I felt that I was able to greet them in a different, more matured way than when I first started, which made me really happy and proud.
---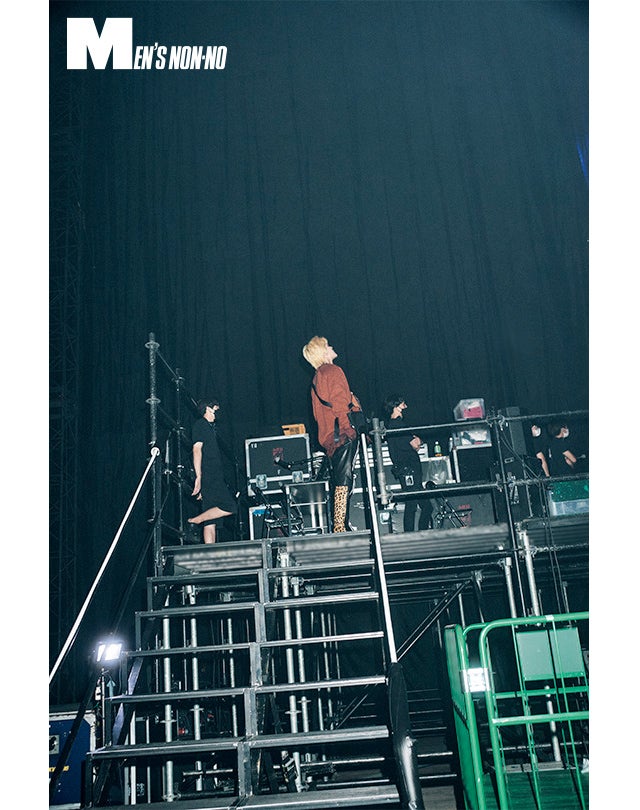 ——I felt the hot wind from the stage at the end of "RESONANCE,". You really feel like you're at a NCT show.
Wow, really?! Thank you so much!
——There are many parts of YUTA's work that we can't miss. Like the "one two seven squad" part of "英雄; Kick It"….
(While choreographing that part) Here it is! Well, after all, when you take the stage in Japan, you have a hometown feeling!
——Live concerts are back in full swing, and SMT is now able to hold them again. What are some of the advantages of playing live?
It's pure fun! As I felt yesterday (at the time of the interview, the 1st day of SMT), although recording and online live performances have their perks, you cannot directly feel each other's energy and reaction. I felt that the cheers from the fans when we were on stage were very powerful. I think we artists are definitely narcissists (laughs). I am absolutely sure of that (laughs).
—— No, it's important!
Yes!!! Yesterday, when I was performing "英雄; Kick It," I was surrounded by everyone cheering for me, so it felt really good. I sometimes target some people I can see from the stage and perform toward them, and when I do that live on stage, I can feel the energy we send to each other. That's the moment when you think, "Wow, it feels good to be doing this…! That is something you can only do live.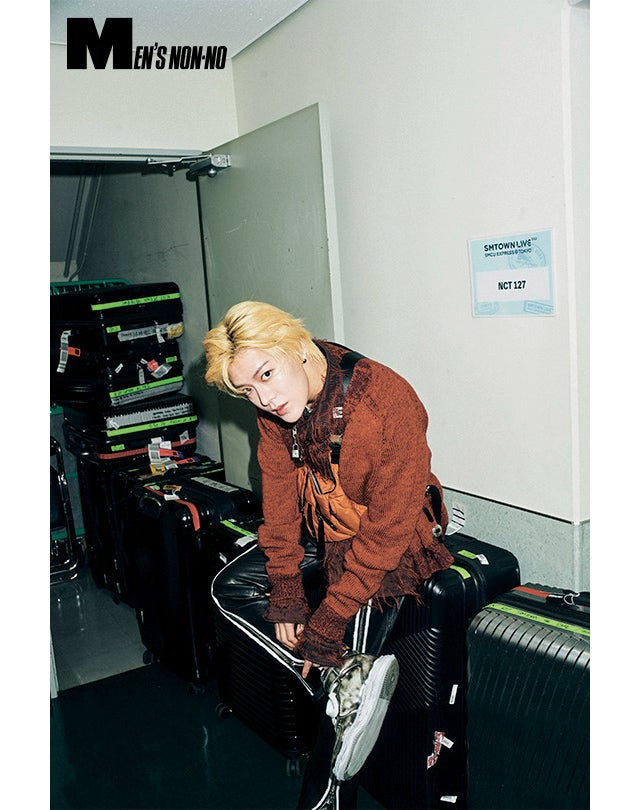 What is YUTA's unique charm?
—— YUTA-san, what do you think is the most attractive thing about yourself on stage?
The best part… all of it! What a surprise, haha! But I think it's the power of the eyes. I'm trying to see the audience's eyes even through the monitor. I also think to myself, "I have an atmosphere that no one else in the K-pop scene has! I think that is my greatest strength. And I am extremely proud of that.
—— It is something that you have cultivated originally, and I am sure people like that too.
Yes, people like it. That makes me happy!
---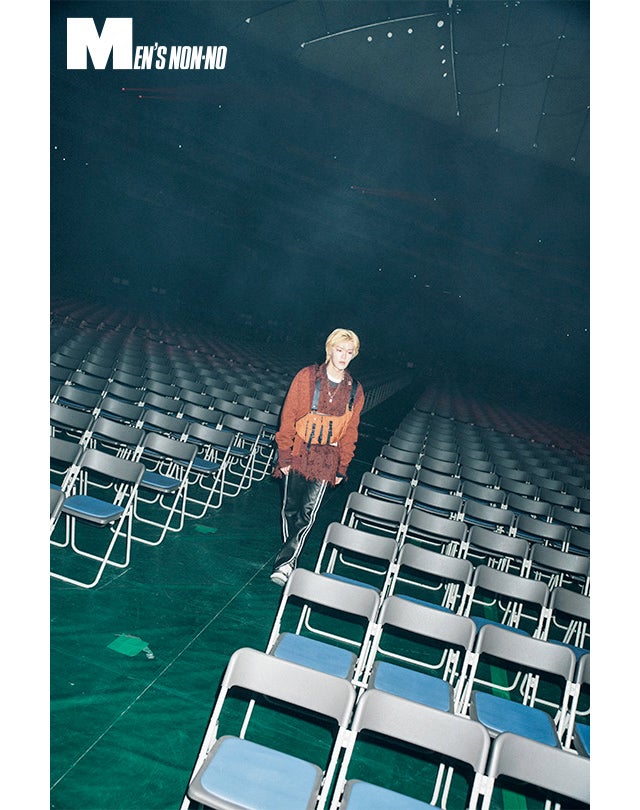 ——It has been a long time since we had a face-to-face interview, but you are always friendly and have a spontaneous attitude, which you have never changed. We had a great time shooting the interview! 
I don't think I'll ever change that part, or maybe I can't. It was a rare situation for me to be in, and I really enjoyed it! I think the video (editor's note: see link below for the "making of" video) is pretty good too…!
——Good luck today too!
I'll do my best! MEN'S NON-NO's team, would you support me by waving my fan? (Laughs)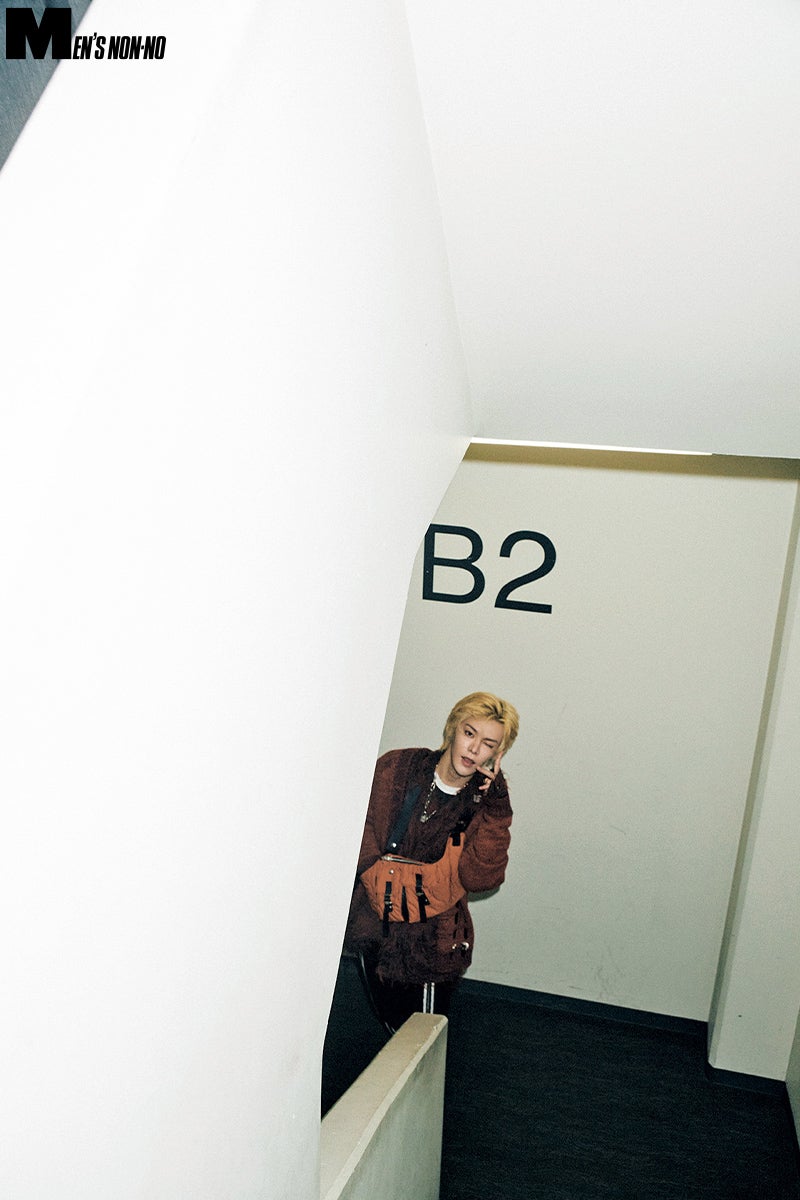 ---

YUTA's overwhelming presence allows him to wear unique items. From the fall/winter collection of a Tokyo brand well-known in MEN'S NON-NO, we selected items full of rock moods that we would love to see YUTA wear. Many glamorous photos were taken with his rock star look just before the actual performance.
Cardigan (TOGA VIRILIS) ¥64,900 / Toga Harajuku Shirt ¥58,300, Shoes ¥48,400 / Maison Mihara Yasuhiro T-shirt worn inside ¥17,600 / Dairiku Pants (Doublet) ¥187,000 / Enkel Necklace ¥24,200 / Rad Musician Harajuku Bag (Tamme) ¥44,000 / Sakas Pier Socks / stylist's own
「RESONANCE」
NCT
NCT is a special group, where the various units NCT 127, NCT DREAM, WayV, and NCT U gather together. With overwhelming performance skills, cutting-edge fashion, and unique, attractive characters, this boy group has countless fans all over the world. Their skills – singing, dancing, and rap – are all remarkable. Once you have seen them, you can never forget them! 
Model:YUTA(NCT) Photos:Arata Suzuki[go relux E more] Hair:NOBUKIYO Make-up:Yuri Miyamoto Stylist:Yoshiaki Komatsu Movie:Hiroki Honma Translation:Momoko Ikeda
*All outfits were prepared and put together in Korea. Inquiries from Japan cannot be accepted.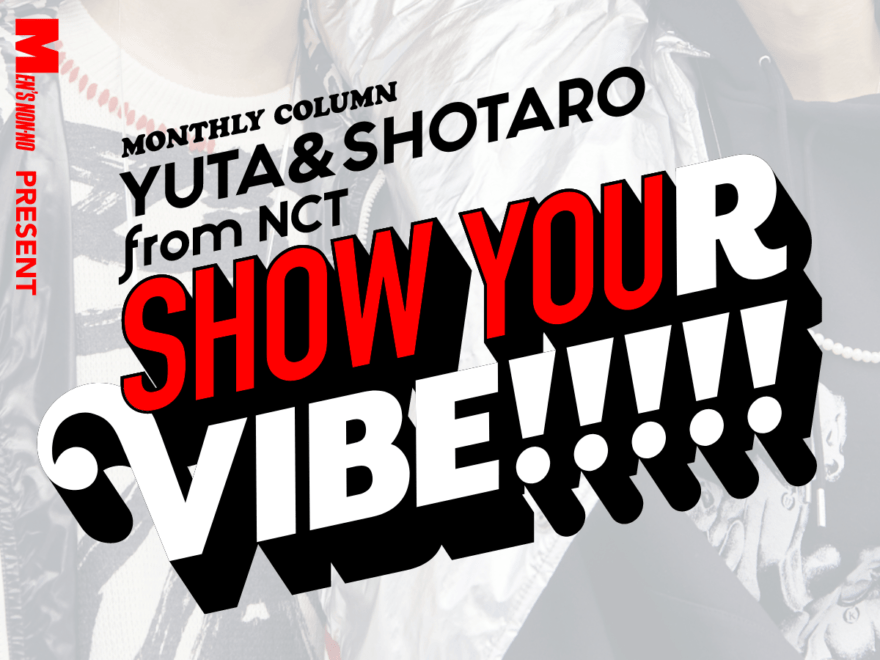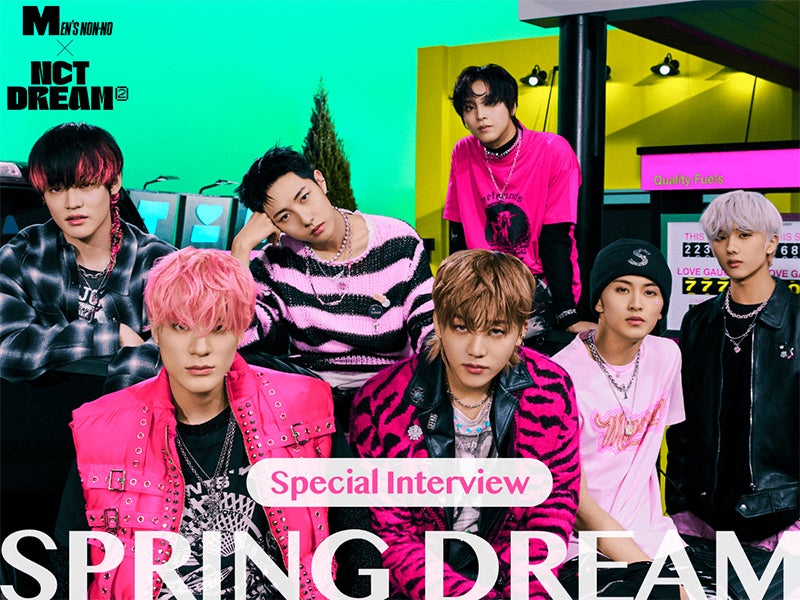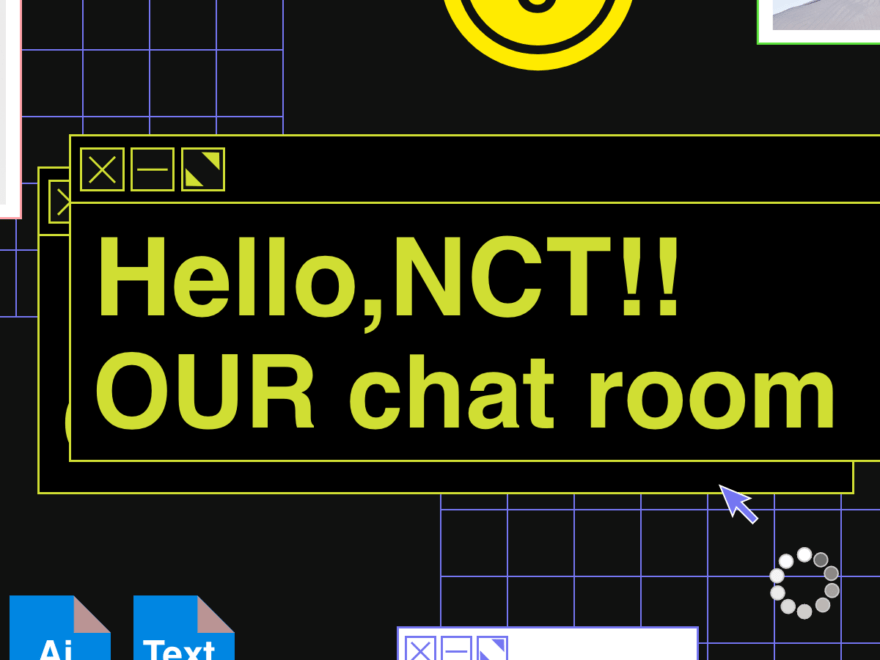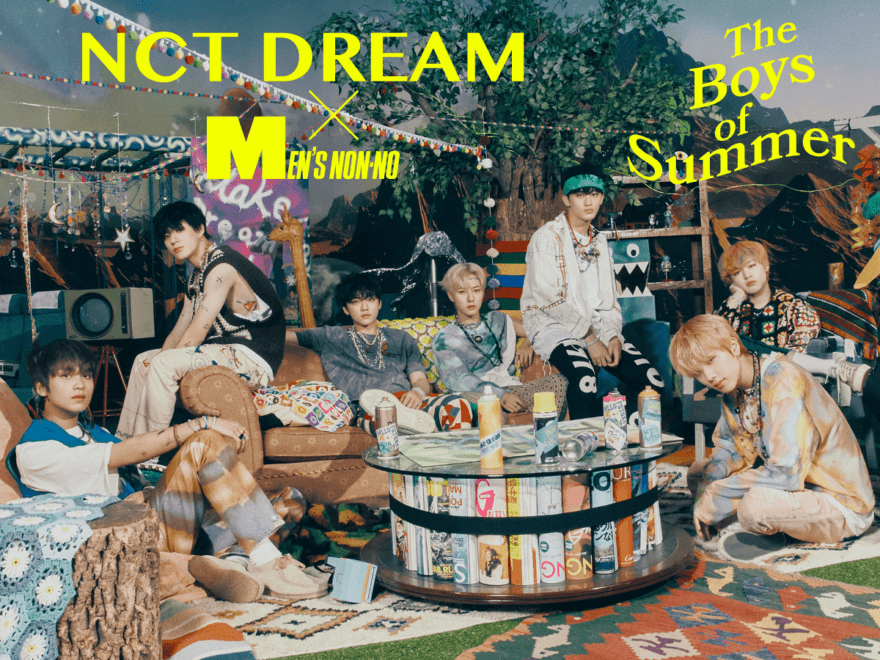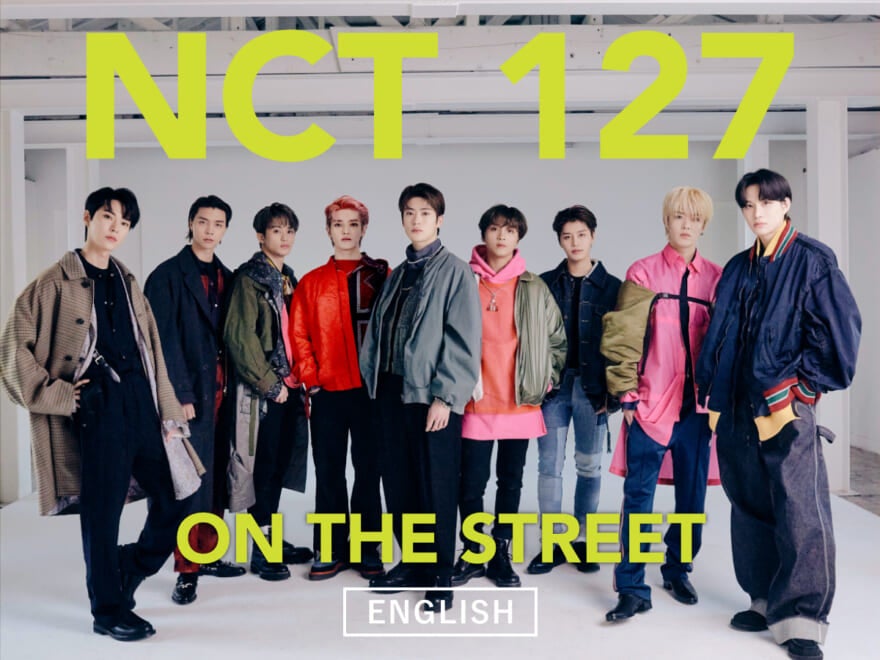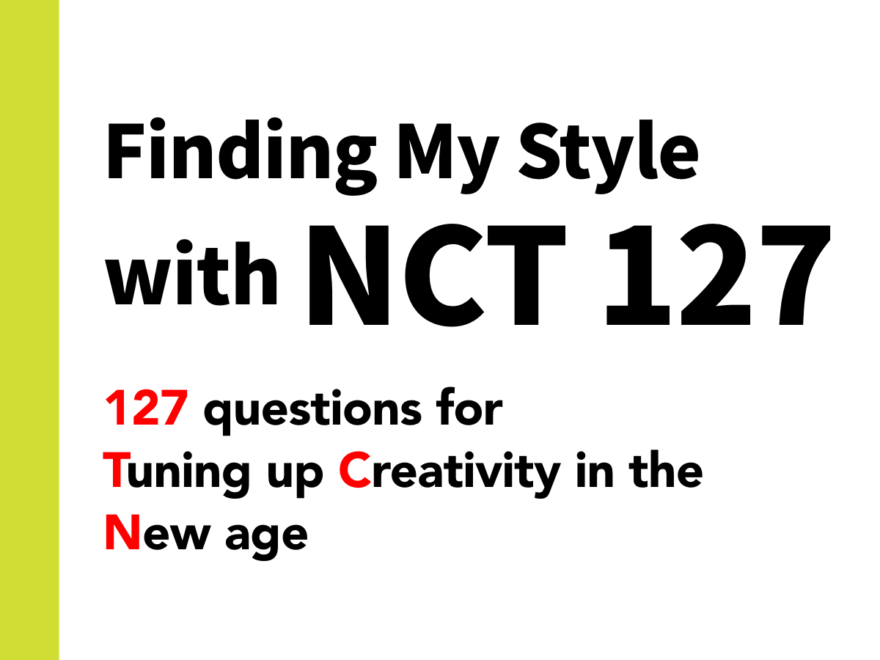 ▲ WPの本文 ▲