▼ WPの本文 ▼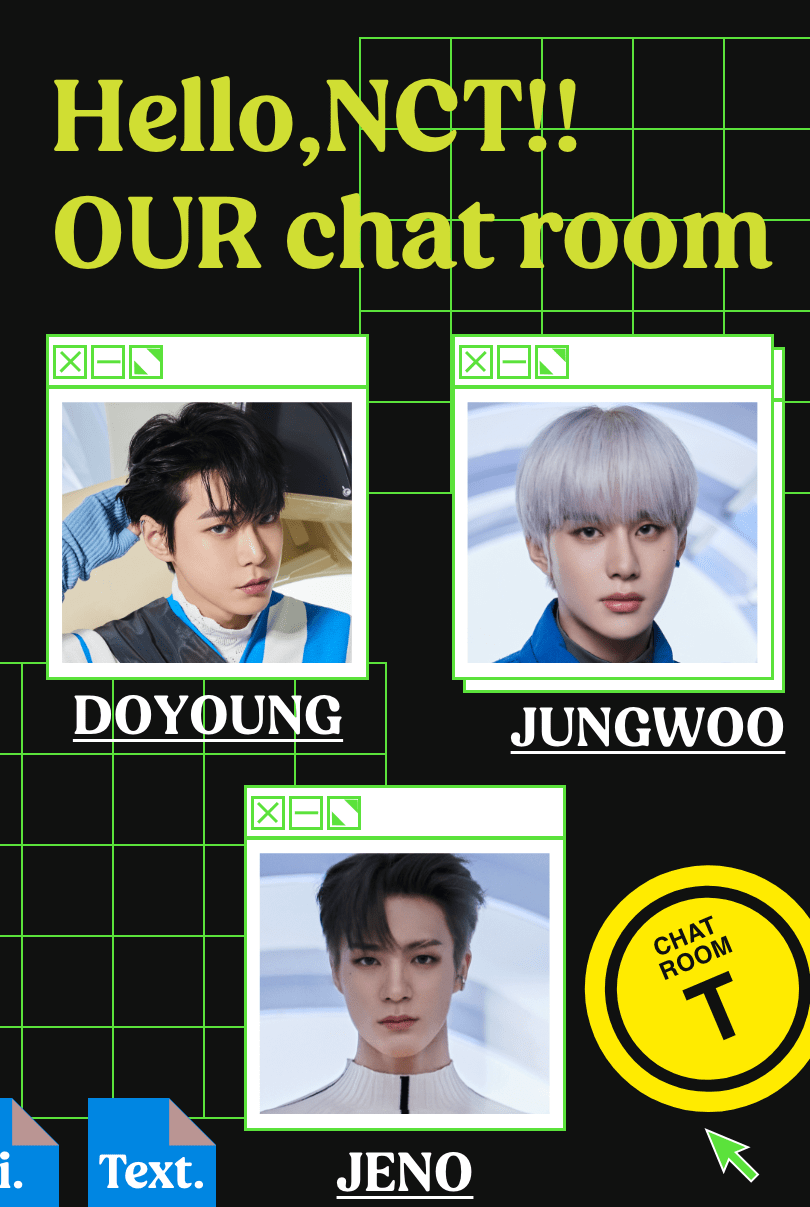 Hello, NCT! Imagine if you could talk to NCT the same way you chat with your friends after school? Now is your chance to discuss fashion, music, and some more serious topics.
NCT is a special group, where the various units NCT 127, NCT DREAM, WayV, and NCT U gather together. This year, all the groups came together to create their third album "Universe". In commemoration of this special release, MEN'S NON-NO – who has made various projects together with each group – joins NCT for an extraordinary collaborative project. This interviewer for this project is you, NCT's fans!After sending the "I want to ask NCT" from the web questionnaire to Seoul, the members who are appear on the album's one of w lead single "Universe (Let's Play Ball)", DOYOUNG, JUNGWOO, MARK, XIAOJUN, JENO, HAECHAN, JAEMIN, YANGYANG, and SHOTARO sent us some great answer answers! Check out these mini-interviews where NCT members answer the heartfelt questions from some of MEN'S NON-NO models and discuss their thoughts on the album!
NCT U 「Universe (Let's Play Ball)」
---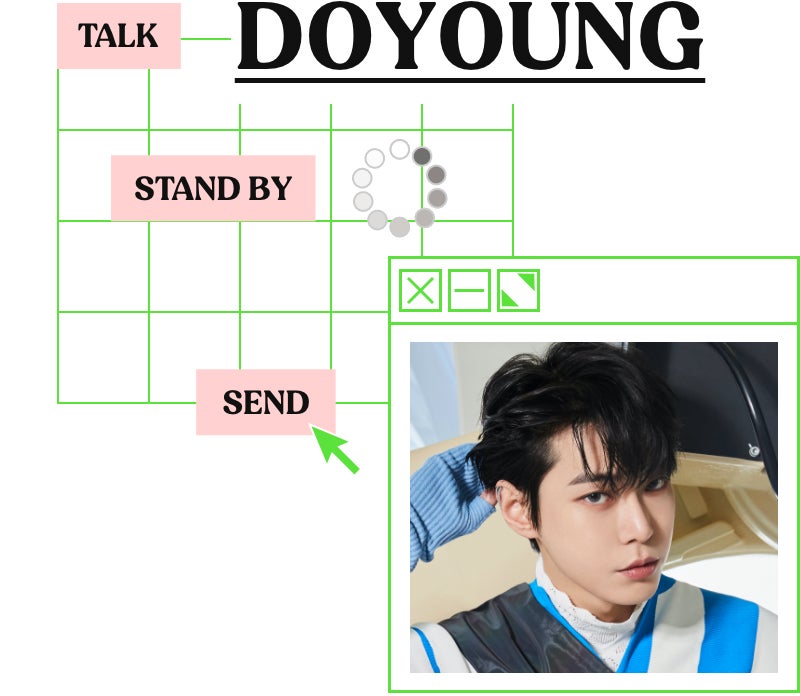 Born February 1, 1996.
Always a hot topic, his words from his previous interview were delicately chosen and full of tenderness and thoughtfulness.
Click here for past articles ↓
Finding My Style with NCT 127
NCT 127 ON THE STREET
Finding 2020 A/W Style with NCT

Fashion-
On the personal Instagrams of NCT's members, I often see pictures of both your performance outfits and personal clothing! When you buy clothes that you think are cool and they don't end up looking good on you, how do you style them? Do you give up on wearing them in the first place? (I'm going to college next year, and it's hard for me to pick my clothes …) Pen name: ごっと
Music-
There is a behind the scenes for NCT's recording sessions on your YouTube channel. All the members sing with such emotion, and I really love this content. What do you think about when recording, especially when singing ballads? Pen name: ぽんくすあ
Other-
I'm taking my exams right now, but if I don't get the results I want, I lose motivation. How can I overcome this situation? Whenever I feel nervous or anxious, I listen to NCT songs! I will always continue to support you. Pen name: Anjenobaby

Fashion-
I give up on things that don't look good on me. I think clothes that don't fit won't look cool. It's much better to wear clothes that suit you!
Music-
What I want to convey differs depending on the song, but I try to think about the meaning of the lyrics in order to make sure I deliver the song's message.
Other-
When you feel down, I think it's necessary to take a step back and let go. Start studying again once your motivation comes back to you. Also, sometimes a really bad test score can be enough to motivate you again.

---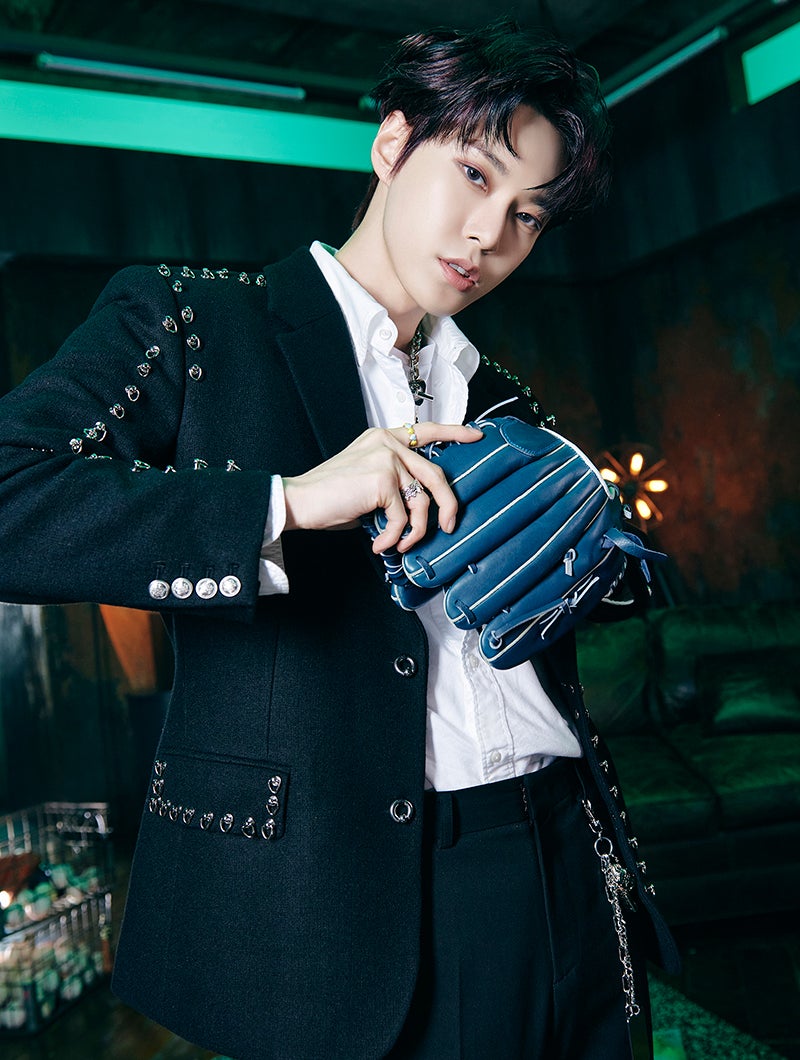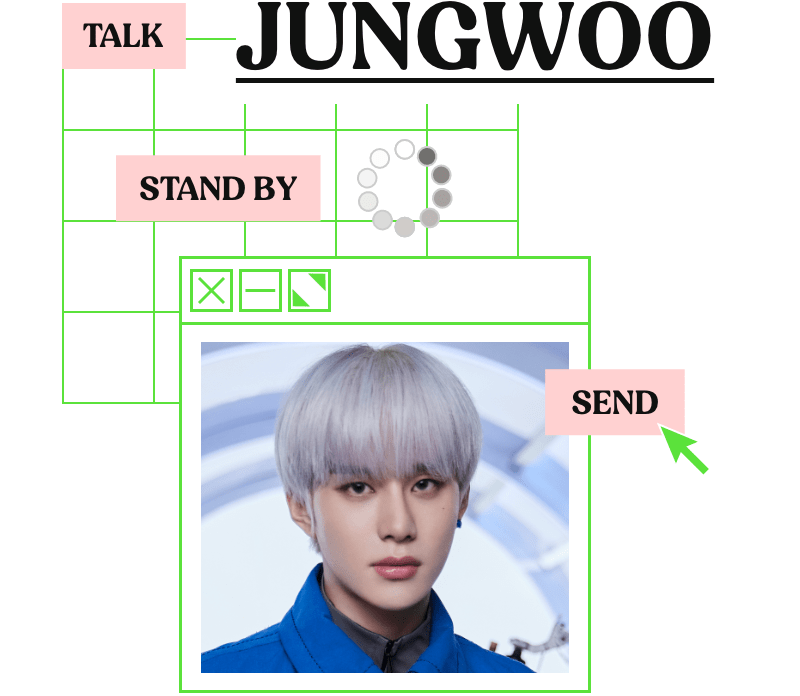 Born February 19, 1998.
His attitude of confidence and love of self received a moving response from many of our readers!
Click here for past articles ↓
Finding My Style with NCT 127
NCT 127 ON THE STREET
Finding 2020 A/W Style with NCT

Fashion-
I love NCT. Right now I don't have money to spend on clothes, and I can't grow my hair out because I'm involved in my school's club activities, but I want to dress well like you one day. But I feel like I'll just end up buying plain clothes. Were you nervous about dressing up at first? I want advice that will give me courage when I buy clothes that are different from my usual ones! Pen name: 228susumu
Music-
NCT plays a variety of songs, from challenging sounds to super catchy songs. What song do you feel like is closest to your personal vibe? Pen name: ななな21
Other-
Nice to meet you! My name is Rintaro Hinotsu, a MEN'S NON-NO model. When NCT 127 first appeared on the MEN'S NON-NO cover , I was a fitting model. I'm addicted to NCT, and I know that you are active in projects all over the world, so I was very honored to be involved. Just like you find your individuality as a member of NCT, I am also exploring what is unique to me among the MEN'S NON-NO models. I know you all work together, but I would like to know if there is anything you do to shine brighter, either as part of the group or as an individual! (I recently saw YUTA dye his hair red and so I dyed my hair red too!) MEN'S NON-NO model / Rintaro Hinotsu

Fashion-
Fashion always feels fresh to me because there is always something new to find. As for your clothes, I think it's best to find your own style and refine it. Either way, I think inner beauty is more important than outer beauty.
Music-
When I first get a song, I listen to it and think a lot about how to interpret it. Of course, there are some songs that cannot be easily interpreted, but I still try to understand the atmosphere and sing with emotion. I think that bright songs like NCT 127 "Pilot" (Editor's note: songs included in NCT 127 The 3rd Album Repackage "Favorite") suit me well!
Other-
Nice to meet you! In order for me to shine as an individual, I think it's important to know myself well. The most important thing is to find out what part of you is special and what your strengths are.

---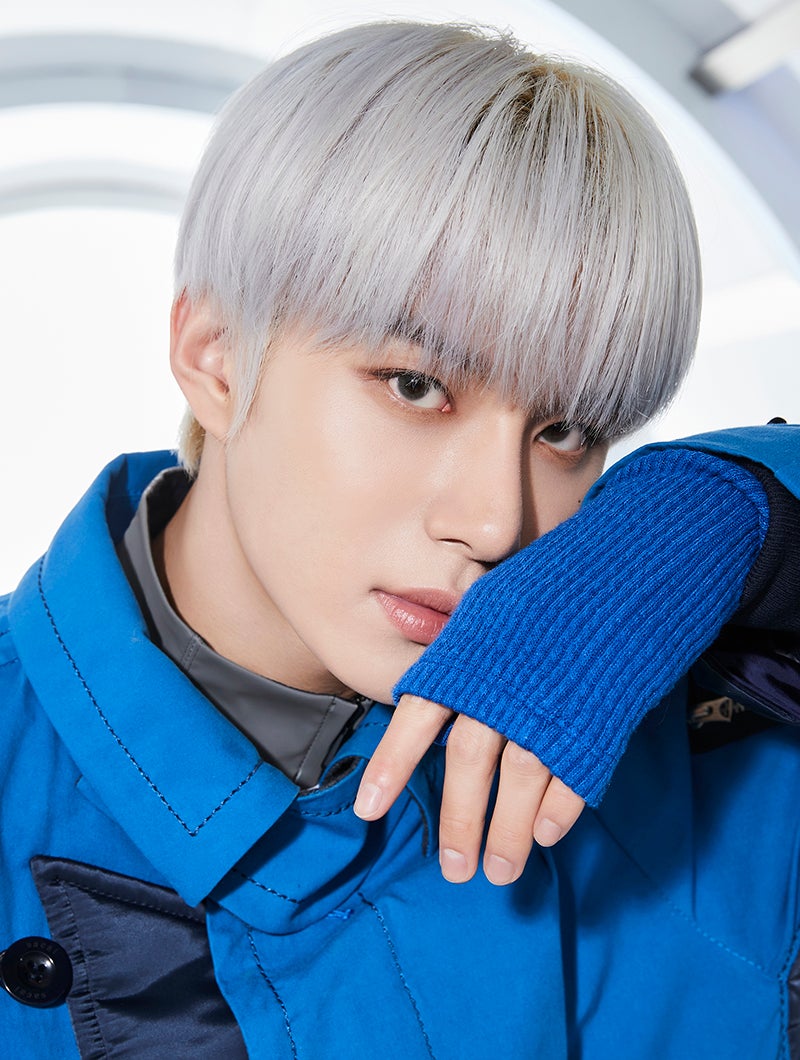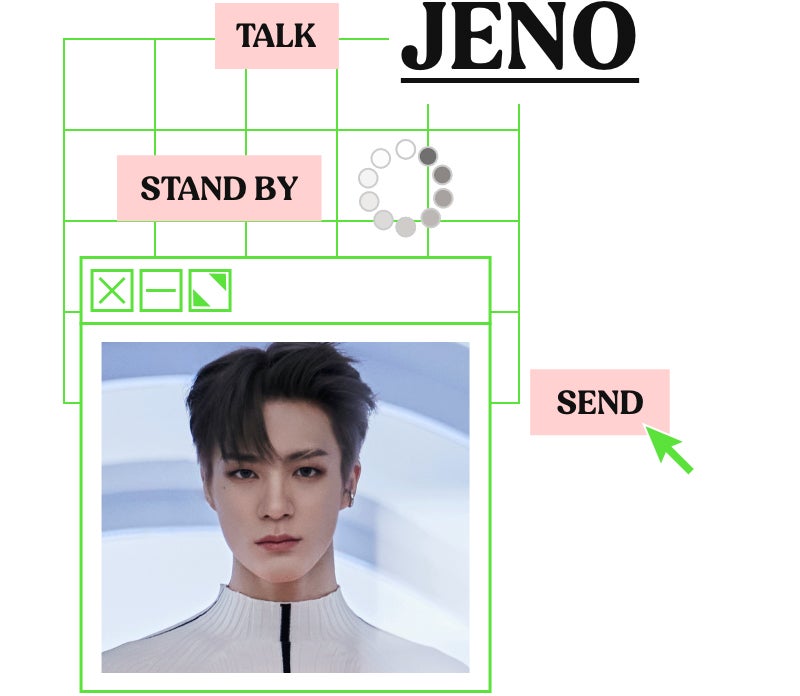 Born April 23, 2000.
He described his work in NCT DREAM as somewhere in between boyishness and adulthood. Let's see what his activity is like this time.
Click here for past articles ↓
NCT DREAM The Boys of Summer
Finding 2020 A/W Style with NCT

Fashion-
Sometimes, I really like some clothes when I buy them, but when I try them on at home I feel like they don't look good on me anymore and lose my confidence. Every NCT member has such fashionable clothing, both on stage and in your private life, which I think is amazing. Even your clothes for relaxing at home are all cool, either flashy or simple. I want some advice to be confident in my fashion! Pen name: yuuu
Music-
I love how diverse NCT's music is, and how different styles coexist! When making music, do you have any preferences that you won't budge on or strengths that you are the best at? Pen name: チイ
Other-
NCT has many members, and everyone is close to each regardless of what country they are from. I would like to know how you communicate and become friends. I'm a shy person, so I'm curious. Pen name: ヨッシー

Fashion-
When choosing clothes, I look for something that is easy, including the clothing's design. The most basic styles can be worn for the longest time. I also think the most important thing is to find a style that suits your body.
Music-
When recording I make sure to practice the same part in different tones. I try to find more ways to express it.
Other-
I'm also a shy person, but I think the best way to communicate is to have a lot of conversations. I also think it's important to approach first, instead of waiting for the other person.

---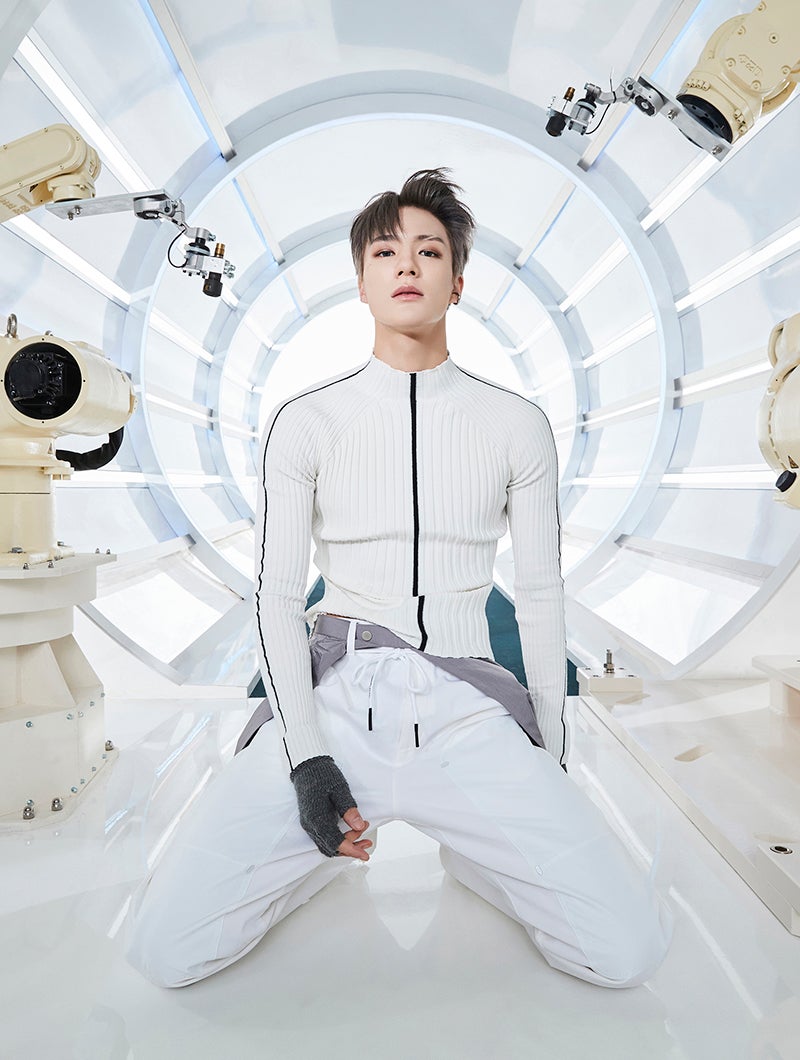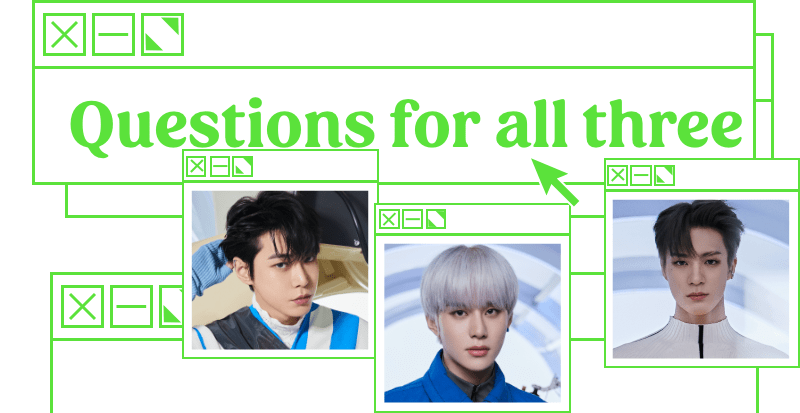 Sometimes I get irritated towards my friends, or they do something and I just can't let it go. I'm worried because I actually really like my friends. What do you do when you think you're not able to understand someone you care about? Pen name: Reina
DOYOUNG
It depends on the situation, but these days I've been interested in the "MBTI" test that is popular in Korea recently. It's a kind of personality checkup, but I feel that the results are actually pretty accurate. Even if I am upset with them, I will try to understand them by looking at their MBTI.
JUNGWOO
As long as you're alive, you will have those moments. For better or for worse, you are a human being, so it's natural to feel that way. I think you should think positively. It's important to consider other people and try to understand each other.
JENO
To be honest, I think we can get to know each other even while fighting. When you want to get angry, don't walk away but be truthful, and talk to the person openly.

---

From here, we will present a mini-interview with each member, asking about a look back on this year, aspirations for 2022, and others. But without further ado, let's start with NCT's globally anticipated The 3rd Album "Universe"!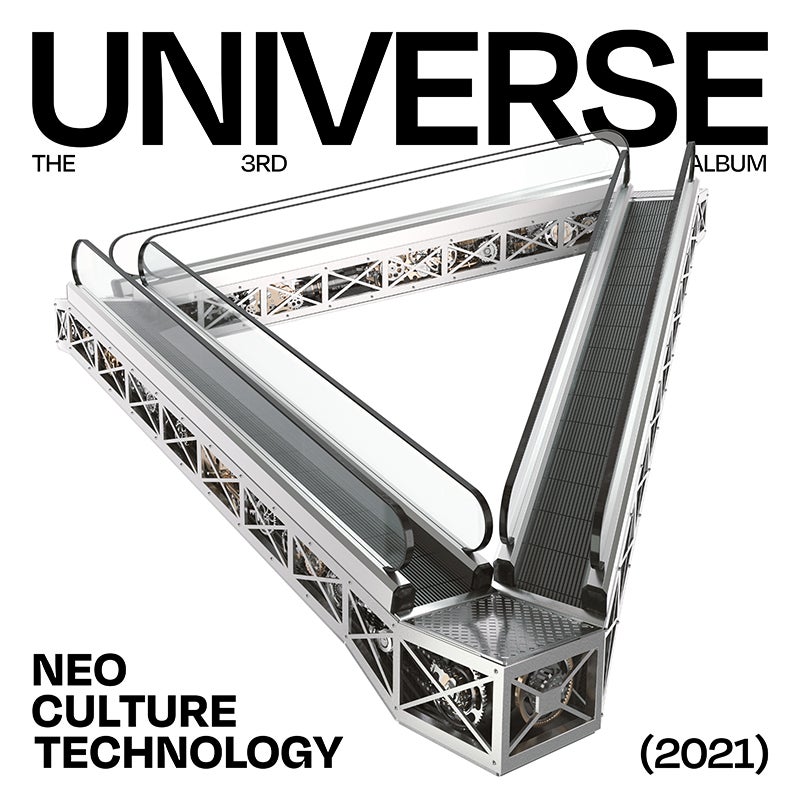 NCT
The 3rd Album
『Universe』
The album contains a total of 13 songs, including the lead single "Universe (Let's Play Ball)" and the double lead single "Beautiful". This special album brings together various members from such popular groups as NCT U, NCT 127, NCT DREAM, and WayV, to enjoy the gorgeous vocals of each member. "Universe (Let's Play Ball)", which features performances by NCT U members who are appearing in this special project. The song is a hip-hop-based R&B dance music track, centered around the catchy phrase "Let's Play Ball". By comparing an important partner to the universe, the performers share the message that "everything in the world is possible with you." In contrast, the song "Beautiful", sung by all of the NCT members who appear on the album, is a warm pop ballad composed of piano and a band performance. Here, you can enjoy the beauty of each member's singing voice. Also pay attention to the rap verses provided by TAEYONG, MARK, JOHNNY, JENO and HENDERY. This album is packed with various genres, and it's not an exaggeration to say that everyone can find a favorite song. The members are improving their musical skills and expressive power with each passing year.
Looking back on 2021, what achievements are you proud of, what were some of your memorable moments, and what are your aspirations for 2022?
DOYOUNG
2021 was a year filled with various challenges. I was active, not only with the group but in other areas as well. There were some things I was worried about, but there were many interesting things also. Having experienced that, I think I can spend my time looking forward to the future without feeling anxious. In 2022, when the COVID situation settles down, I would like to meet our many fans and show them how much I've grown during this period when we couldn't meet.
JUNGWOO
Looking back on 2021, although there were hardly any opportunities to meet the fans, I was still able to do many things, including release this 3rd album "Universe". I felt like I was able to accomplish a lot. I was overwhelmed with emotion this year. Starting with our World Tour in 2022, I am excited to meet our fans overseas, and would like to spend the year growing even further.
JENO
I think that 2021 had many wonderful memories thanks to all of the love we received. In 2022, I hope to get closer to everyone as we interact with one another on stage. Thank you always, our fans.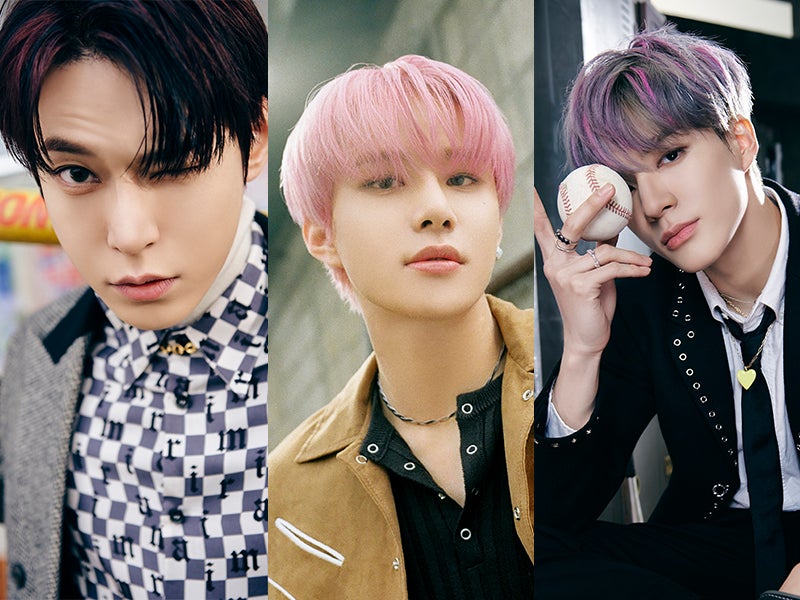 ---
Please give a message to everyone reading this article to conclude 2021!
DOYOUNG
MEN'S NON-NO readers, I think 2021 was a really tough year, but I hope everyone did a great job and was able to get through it OK. This year was extra difficult because we weren't able to meet our fans. who we always want to support, and who of course support us. However, I hope to be able to meet them more and more next year to make up for the time when we couldn't meet. Thank you for loving us all the time.
JUNGWOO
Thank you to all MEN'S NON-NO readers and our fans for your infinite love for us. In 2022, I pray that you will stay healthy and be able to enjoy your daily life. I'm cheering for you! Spend next year with NCT and let's try our best together!
JENO
MEN'S NON-NO readers and our fans, well done for 2021. In these last few days of 2021, please be healthy and stay safe. I am looking forward to meeting you all in new ways in 2022.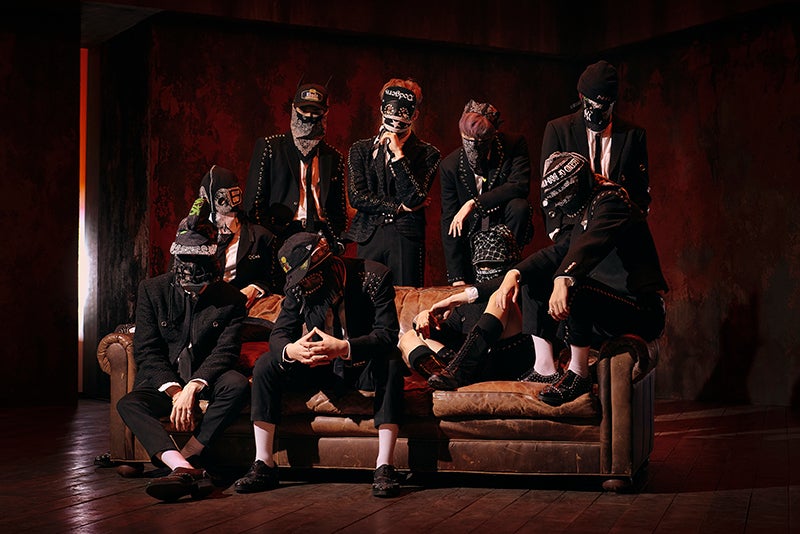 Please tell us one of your songs released this year that you especially liked, and one that you can recommend for MEN'S NON-NO readers.
DOYOUNG
My pick is "Favorite (Vampire)" NCT 127. I always cherish the lyrics of our songs, but I think the lyrics are really special on this one.
JUNGWOO
NCT U "Universe (Let's Play Ball)". It's a new combination of elements for us, and I feel a special attachment because we worked so hard on it. Both the song and the performance have an NCT-like quality to them.
JENO
"Universe (Let's Play Ball)". It was really interesting to be able to work together with the members in a new combination.
---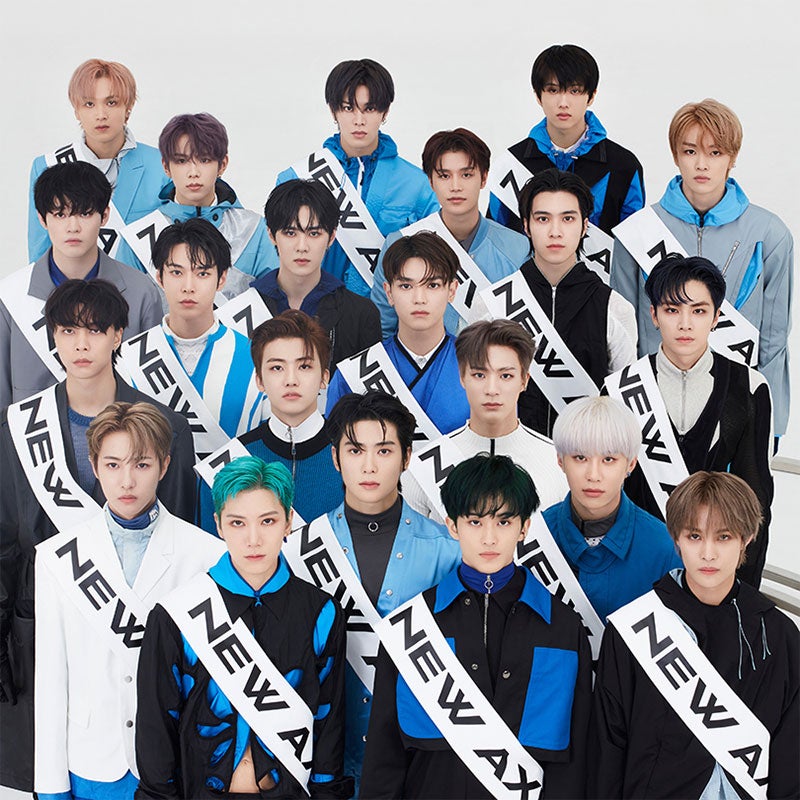 NCT
NCT is a special group, where the various units NCT 127, NCT DREAM, WayV, and NCT U gather together. With overwhelming performance skills, cutting-edge fashion, and unique, attractive characters, this boy group has countless fans all over the world. Their skills – singing, dancing, and rap – are all remarkable. Once you have seen them, you can never forget them! Their album "RESONANCE", released last year, boasts total worldwide sales of over 2.7 million copies.(as of DEC.2021)
https://avex.lnk.to/Universe_NCT
Translation: Momoko Ikeda

▲ WPの本文 ▲