▼ WPの本文 ▼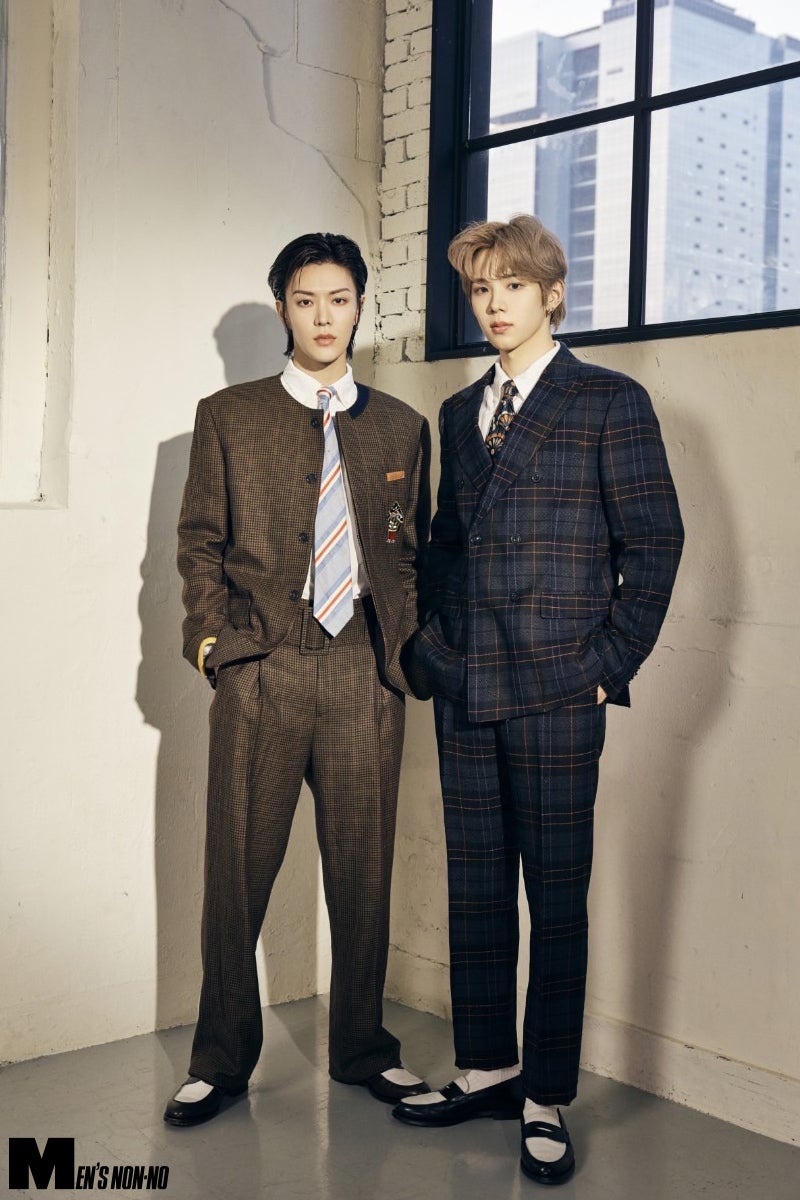 NCT's YUTA and SHOTARO attract worldwide attention not only for their performances, but also for their fashion. Starting with their history with fashion, they spoke to MEN'S NON-NO about everything on their philosophy for personal fashion, their current obsessions, and recent "best buys"! We bring to you a fashion discussion filled with their policies and personalities, reminding us once again that fashion expresses one's way of life and style, despite the different paths they may have taken and the different tastes in what they like to share!
☆Don't miss the other cut, which has not been published in this magazine, which is also very cool, with a tie-up look that is trad all the way!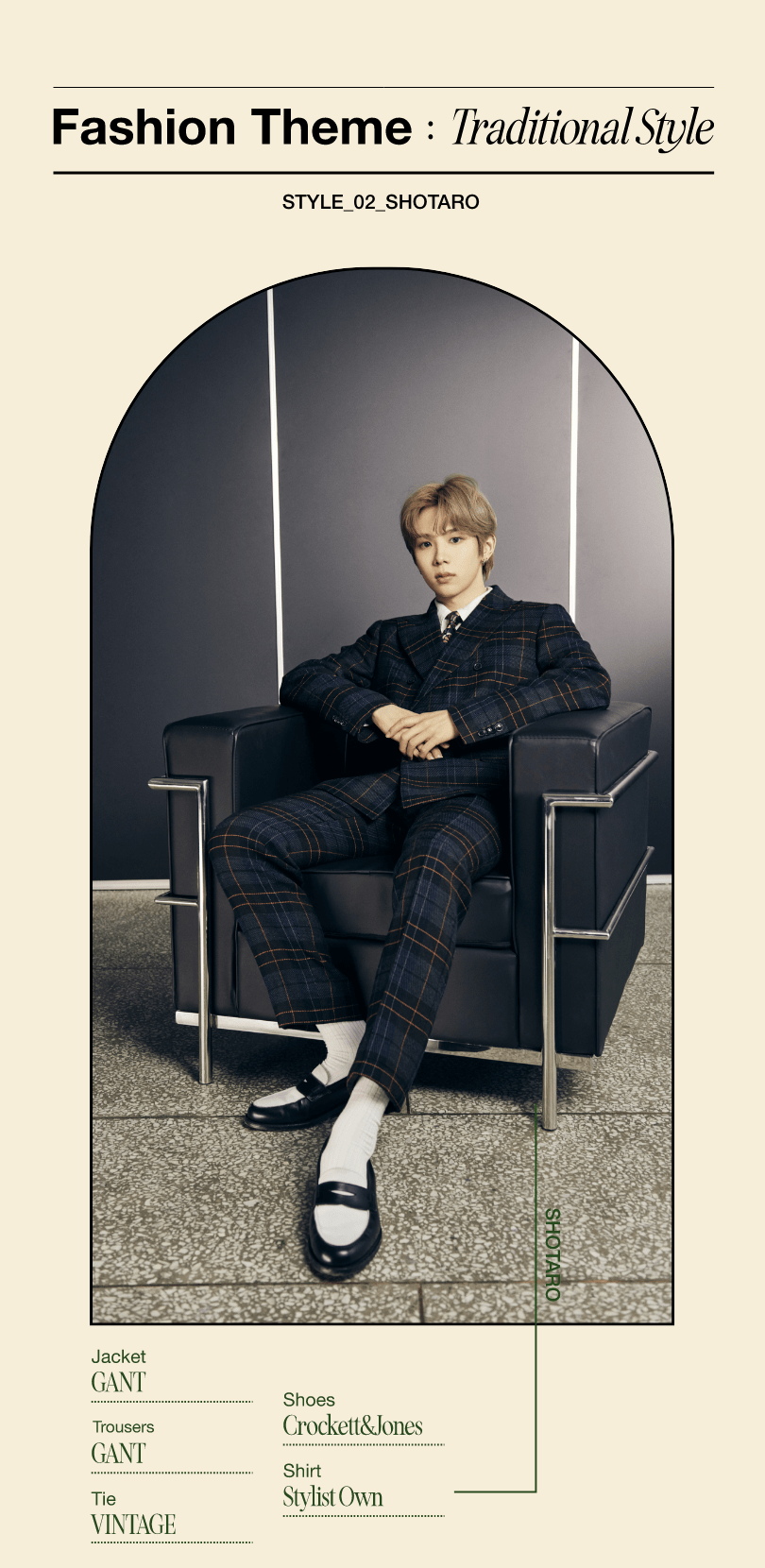 I actually love this type of styling technique! I've always incorporated loose silhouettes and a taste of hip hop into my fashion, but I've recently become very intrigued with a refined "sense of beauty." I mean, how interesting would it be to combine the two!
Fashion is supposed to be fun while also heightening yourself. I want to further educate myself as I pursue my ideal style.
---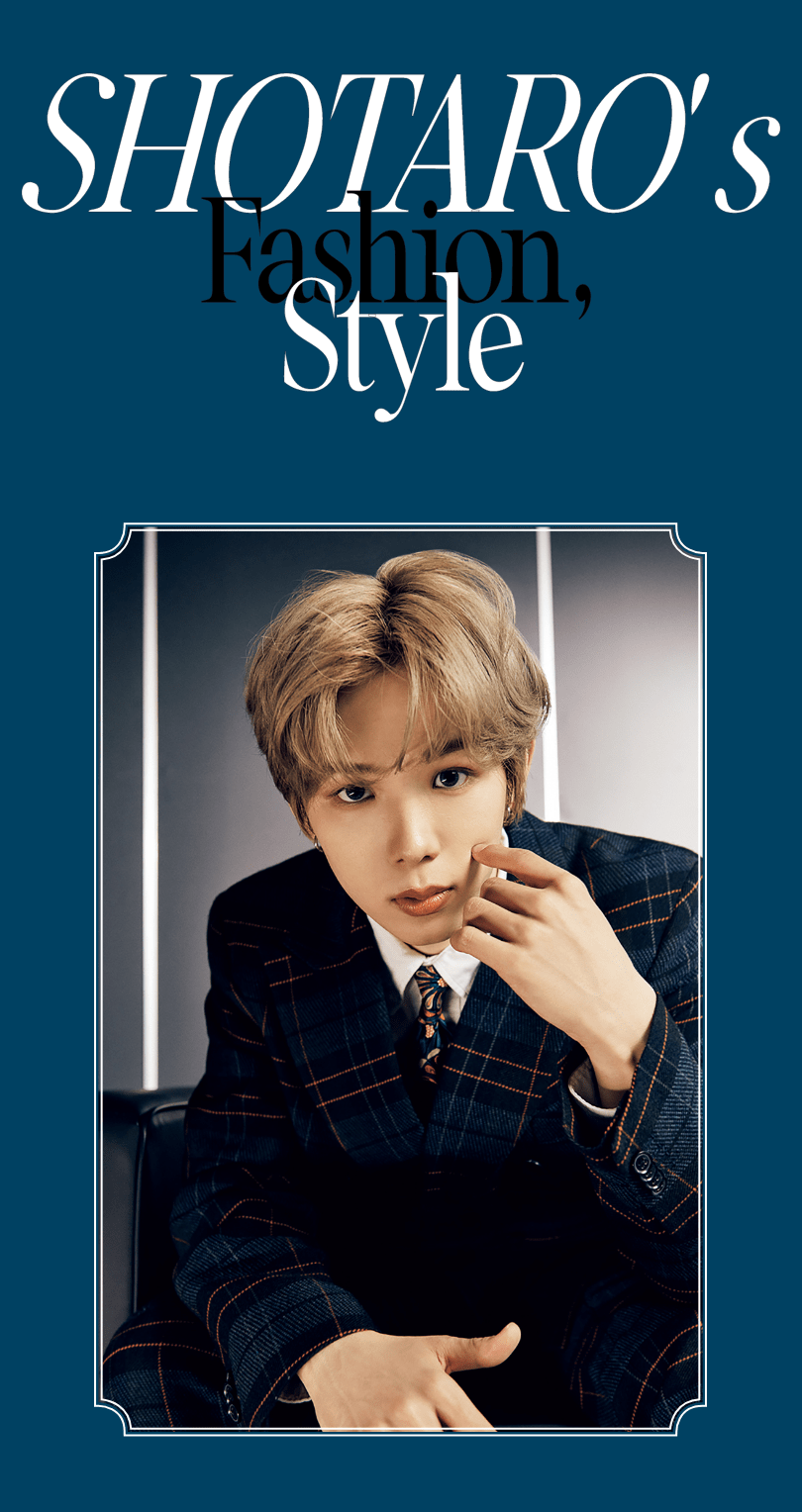 I'd Like to Create Originality that has All the Good Stuff,
While Aiming for my own Taste that comes from my Roots

SHOTARO's Hidden Journey with Fashion!
——Hello, SHOTARO-san! Because you've spoken to us about "the type of person you are!" up to the prior interview, this time, we would like to ask you to speak about fashion! No doubt this is your field of expertise, SHOTARO-san.
"I have been looking forward to this! Thank you."
——You're no longer nervous with interviews?
"Thanks to you, I'm all good now! (LOL) I'll do my best!"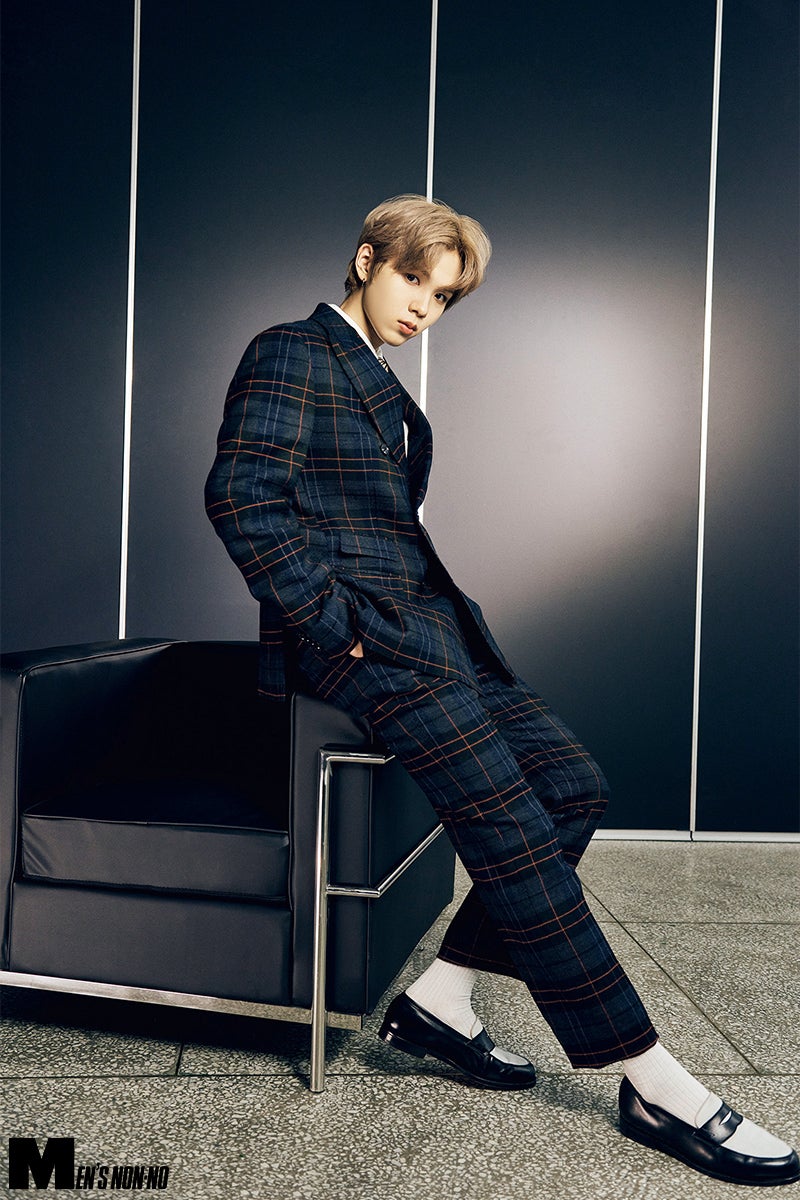 ---
——Now then, you mentioned that your eyes were opened to fashion under the influence of your dance colleagues once you moved to Tokyo.
"That's right. The dancers around me were all hip-hop in style, so I also began to wear a lot of loose-fitting silhouettes. The first time I went shopping with my own money was at a real "street-style" store in Machida, Tokyo. I didn't really get it, but I looked it up on Instagram and went there, and I remember there were some staff members that were from abroad and thinking that there was a West Coast feel to it. Up to then, I always went shopping with my mother, and there were things I had never seen before in that store, which moved me, like "It's the real deal!"
——So, when you were shopping with your mother, that was the era when she used to say, "Just wear this! "(LOL)
"Ahaha! Yup that's right! (LOL) We used to go to these stores that had reasonably priced items for younger people"
——So, you went from those types of stores to choosing a store that set the bar pretty high for you to shop on your own.
"Well, I did go without knowing anything (LOL). But I do remember how fun it was to have the courage to experience a store that I had never been to before. Like I became one step closer to being an adult"
——Do you remember what you bought at that time?
"I'm pretty sure I bought a graffiti-embellished T-shirt. I was just so happy to find items that I liked, but also to be able to discuss things with the staff members. You wind up being more attached to items that you purchase after you actually learn about them from those who love fashion or know about fashion in detail"
——As a vintage lover, sounds like you often went to Shimokitazawa when you were in Japan. The staff members truly make a vintage store fun with talking to each other, don't they?
"That's true. I had a hard time when I first moved to Korea since I couldn't speak the language, but when it comes to fashion, it's something I love so it was easier to talk to the staff members and they also gave me a lot of energy, which was also a sort of release for me. "What's in lately?" or "What's popular at this store right now?" I was able to acquire a lot of information starting with questions like these. It was just so much fun and it made me love fashion even more.
I've also finally been able to find a vintage store that I like in Korea. It's a vintage store in Garosu-gil that only handles one-of-a-kind brand items. I go by my instincts when it comes to vintage stores, but when I find something special at a place like that, I love it because it's almost as if the item was "waiting for me." Also, I am able to find a lot of Japanese brands in these Korean vintage stores. I ran into "UNDERCOVER" and "NEEDLES" the other day, and it was like, "Hey! I was really happy. But then again, it's cheaper to buy those brands in Japan as new items… (LOL)"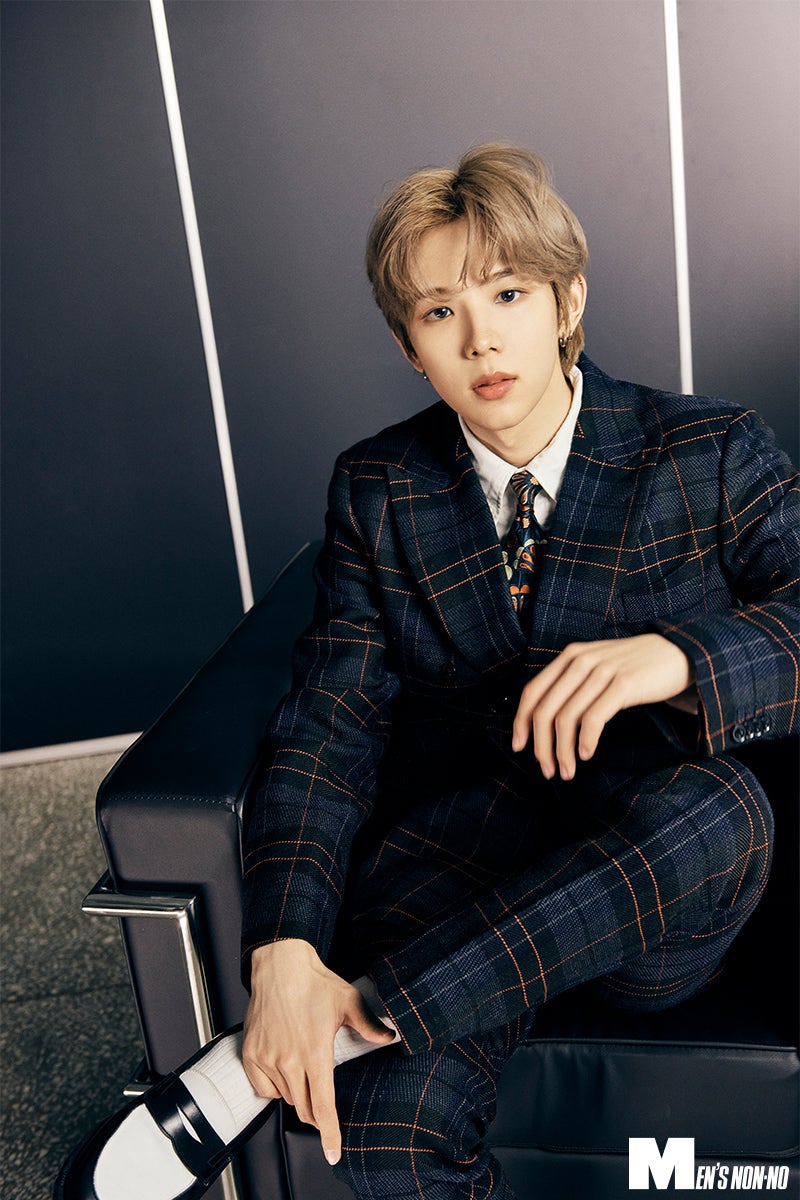 SHOTATO's Three "Best Buys!"
——Please tell us about your most recent "best buys!"
"There are three. The first are a pair of sunglasses I bought from "GENTLE MONSTER" (Korean eyewear brand). The store itself is very artistic and the objects that are on display change every time I go there. It's almost like an art gallery. A lot of their designs are also very unique and I have come to love sunglasses with unusual designs since I started going to GENTLE MONSTER. I especially love the cat frames where the corners are turned up with attitude. With my current hair color, blond and a T-shirt, those sunglasses look great, which is also convenient. There's no excess width when you wear them, so they fit me very well"
——When shopping, do you place importance on items that are unique as well as match you to a T?
"I think so. I mean, like I want things that others don't wear, but for me, it's important to be able to wear my favorite items on a daily basis. It's nice to sometimes have items to wear once or twice on special occasions, but I do love items that I can wear or use for a long time to come"
——Which brings us to the second item you mentioned, which is the "basic loafers." These sound like something quite useful."
"In the same was the sunglasses from GENTLE MONSTER, I've also put those up on Instagram, so those who love fashion have probably already guessed which item they are. They are simple and sophisticated, but they also go with just about anything. I tend to wear them purposefully when I'm aiming for a "rough" style, which elevates that style. And even though I really love these, I just happened to have bought them (LOL). When I went to Lotte Department Store in Korea, I just happened to be looking around at some shoes in a shop and grabbed them without even thinking about the brand at all. And when I tried them on, it just kind of "hit" me. I found them by chance"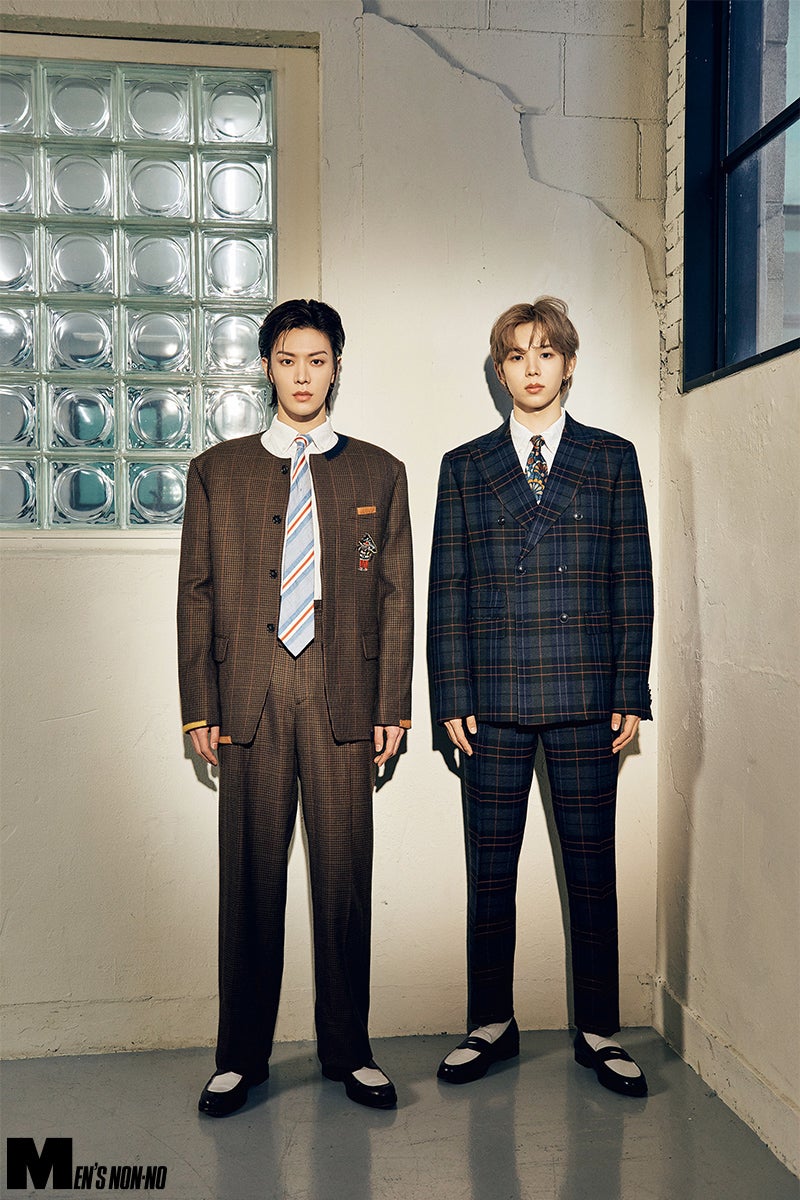 ---
——So, you tend to shop according to your intuition?
"Ah… that sounds about right! I imagine what I want when I go shopping, but wind up buying things, like, "Hey, that's cute. (LOL)"
——And on top of that, your final decision when making a purchase is whether or not you are able to wear the item on a daily basis, as you mentioned before.
"I definitely think about that before I make a purchase. I'm also the type of person that likes to discuss things with others! It could be a friend I'm with at the time or our stylist. If they say it's good, then I usually buy the item on the spot (LOL)"
——And the third item is…
"Denim pants from Y/PROJECT! I bought them at Corso Como in Apgujeong-dong! All the celebrities go there… (LOL)"
——All the celebrities go there (LOL).
"Ahaha, yes they do! I just had to give it a go (LOL). And I found the pair there. They're a special design, but when I put them on, I loved how they were long below the knees with a slight flare in the silhouette. I loved how the design unique to Y/PROJECT came through. They are a very interesting pair of pants"
——SHOTARO-san, you do also seem to be very particular about the silhouette of your pants.
"That's true! I definitely want pants that will make my legs look longer~! (LOL). Everybody has their particular pet-peeves when it comes to pants, which is really interesting"
——And that's why it can be difficult to venture away from your regular standards.
"I know! But I'm also the type that likes to try on something that's new, aside from my favorites. I'm always looking for something that's easy-to-wear and interesting at the same time"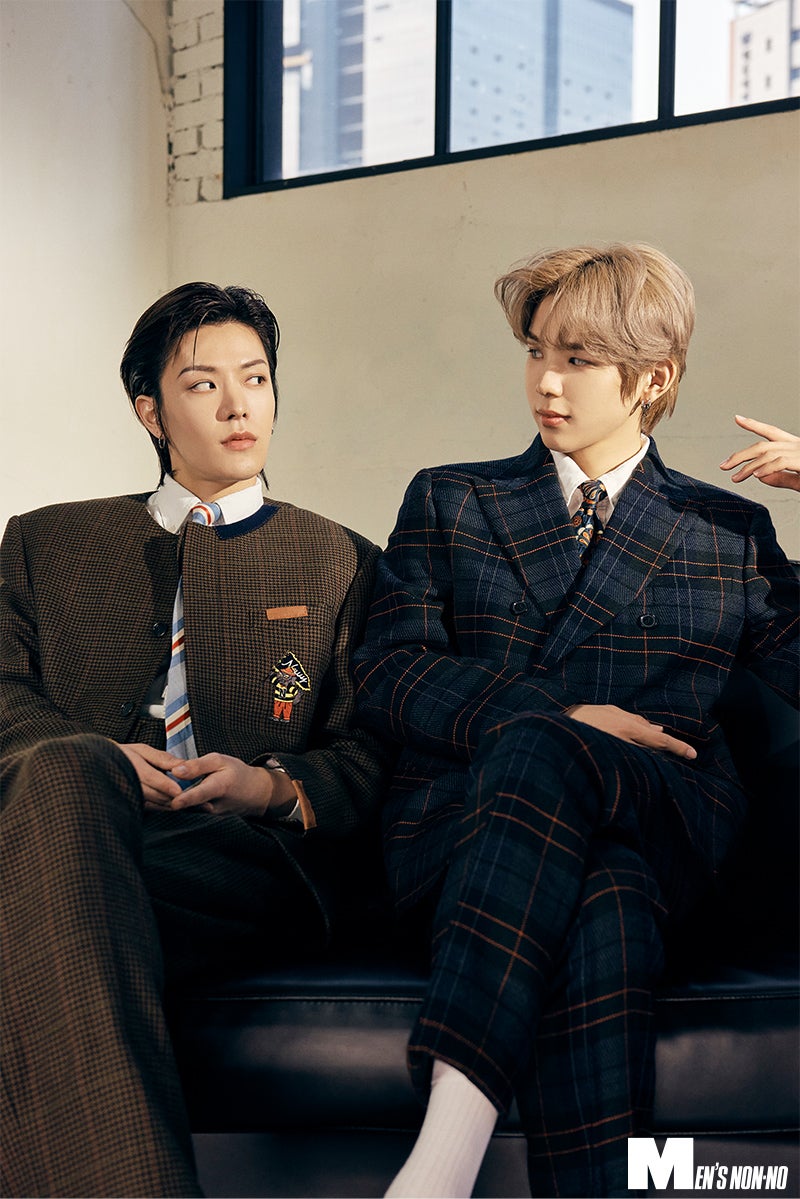 Seeking Fashion tips
From Styles that Differ From the Norm
——Are there any particular types of people that you check because their fashion is spot on?
"I do love people who base their fashion on music culture. Though different from what I want to do with fashion, I do like to check out Tyler, The Creator and A$AP Rocky, and from Japan, HIYADAM on Instagram. They really know how to do it! I'm still in pursuit of my own style, but I do like to reference others and their fashion sense, which gives me ideas, like, "Oh, I could mix this with this…"
——That's true. All three have different "colors," but each of their styles give you an impact. They make not be exactly a match to your own taste, but a little point here and there can be stimulating.
"Exactly. I'd rather look at styles that are different from my own, because they tend to connect to new ideas subliminally. So, I hardly ever copy somebody else's style as-is.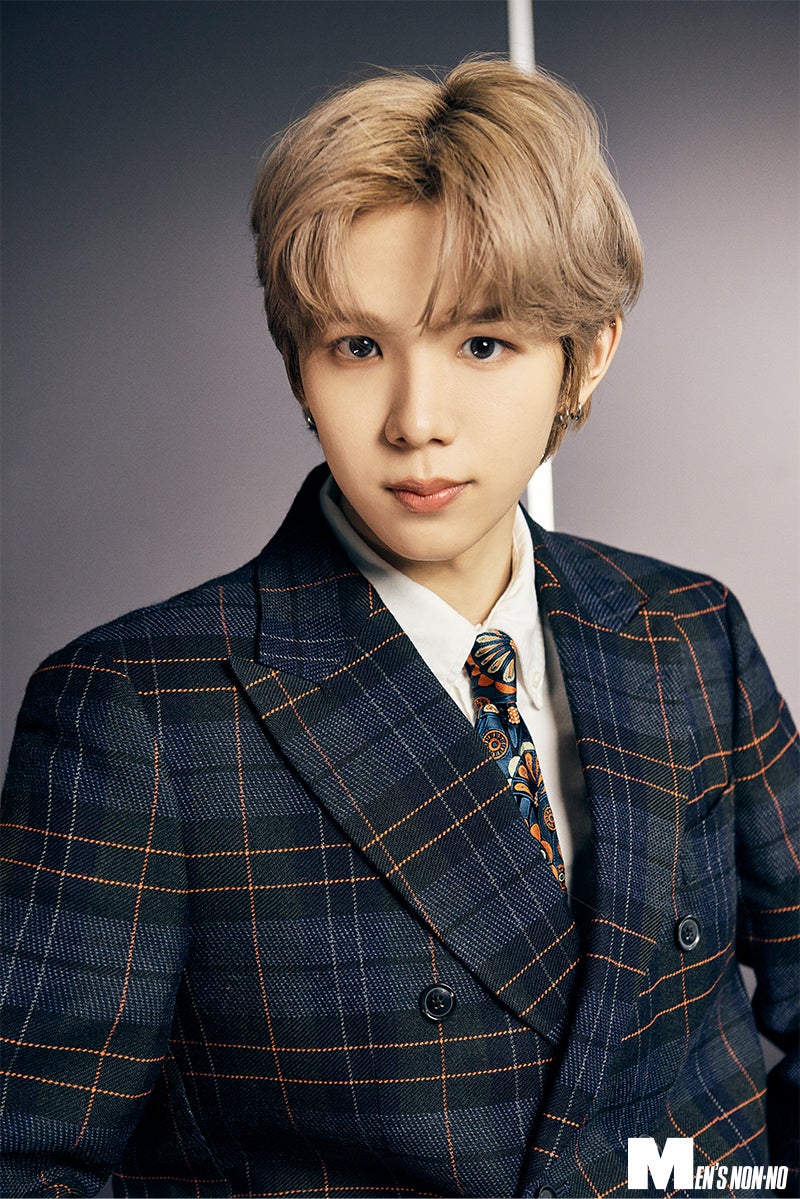 ---
I'd Like to Create Originality that has All the Good Stuff,
While Aiming for my own Taste that comes from my Roots
——What is the ideal style that you are currently aiming for?
"I would actually to lean towards a clean style. That's why I love my outfit this time. I think it would be fun to dance in this style. There's a phrase in Korean, "세련된(Seryonden)", which means "fashionable and sophisticated." That's what I have been aiming for here recently, which is a bit of a gap from the "street style" I spoke about earlier (LOL). But I've been seeking for this "clean style" that is all me, that is not overly structured, where you can feel my roots and has all the good stuff"
——SHOTARO-san, you did mention how you would like to create and incorporate your own style with various elements when it comes to dance. It seems to connect with your fashion as well.
"Oh! Sure it does. I might tend to like to combine things that I find to be good for me, rather than doing what already exists. So, yes, all the good stuff!"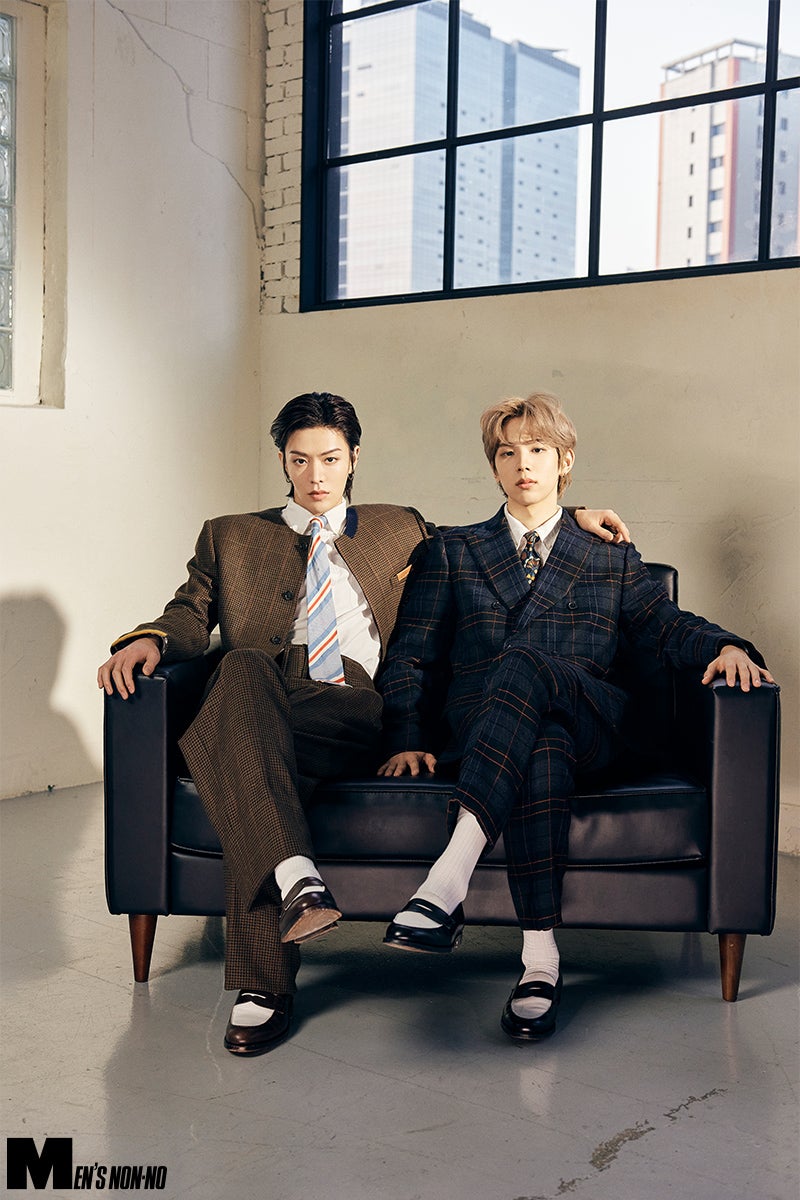 It Would be Great if I Could Come Face-To-Face with Fashion
And Create My Own, Ideal Clothing One Day!
——What does fashion mean to you right now, SHOTARO-san?
"I love fashion as part of my pleasure, but I also believe that it will one day elevate my own I have learned all that I can about it. One day, when I feel like, "That's it!" I'd like to create my own clothing… just another dream of mine"
——That's wonderful! Do you have aspirations for "the type of clothing you'd like to make?"
"That would have to be something like Y/Project, special in design but useful for everybody. I'd love to make something like that. Something unique that shines on its own, but can also be worn on a daily basis, and is undeniably "that" brand"
——That item everybody wants! What shall be the featured item for the first line?
"Definitely pants! I want to make a pair that is very-much particular in silhouette and details! (thumbs up with both hands)"
——We'd love to see you dance with those on.
"Sounds like a plan. I'd love to make the setup, too! Kendrick Lamar was super cool during the Super Bowl Half Time Show! He performed with a setup, but his style of out-of-bounds. It was a pretty structured monotone suit, but the accessories and embellishments on the collar were such an accent-creator and it made me think like I would look good too dancing in a suit setup…"
——That's a definite!
"I'd like to try something like that. Also, when performing as a team, I think it would be interesting if we all wore the same color! Like the dancers for Beyoncé at Coachella. They stood out in yellow, which gave me goose bumps and the stage just came together in an instant. I think it would be awesome to be in the same color when we perform together, like staging in a unison of color"
——Big dreams coming together. In the past, you mentioned how you used to be super nervous, but that slowly but surely you've been able to form opinions and ideas on staging as well. When you're talking about your outfits, you seem to come alive.
"That's true. It's so much fun just thinking about it. I'm going to work really hard so that I will be able to one day show all of you my activities surrounding fashion!"
——We look forward to it! Thank you also for sharing your favorite items.
"Not at all! By the way, I'm currently wearing a Gallery Department T-shirt!"
——I thought it looked good.
"See… the print is awesome! This cap, too!!"
——I'll make sure to include that! (LOL)
"Thank you so much~! That was so much fun! See you again next month (thumbs up with both hands again)"
---

"Being an article series, the editorial department has requested that there be a change every month, and the theme this time is "Trad." I began by looking for a setup that would suit the both of them. SHOTARO-san is still very young, so I chose an adorable tartan check setup with a collegiate feel so that the style would not deviate too much in taste. For YUTA-san, who is slightly older, I chose a refined atmosphere with a collarless jacket. The ties are from my own personal luxury brand collection and the shoes are from Crockett & Jones, which is a more classic design, but can match today's modern setup. Attention to detail can give "Trad" a unique look. To link the two of them together, I thought about how to connect the styling of their feet and ties, which led to an interesting side-by-side look."
「RESONANCE」
NCT
NCT is a special group, where the various units NCT 127, NCT DREAM, WayV, and NCT U gather together. With overwhelming performance skills, cutting-edge fashion, and unique, attractive characters, this boy group has countless fans all over the world. Their skills – singing, dancing, and rap – are all remarkable. Once you have seen them, you can never forget them!  
Models:YUTA SHOTARO[Both are NCT] Photos:Heehyun Oh Hair:Songhee Han Make-up:Seongeun An Stylist:Youngjin Kim Coordination:Shinhae Song Asaki Kan Sachiko Tanno[TANO International] Logos:ZUMA
*All outfits were prepared and put together in Korea. Inquiries from Japan cannot be accepted.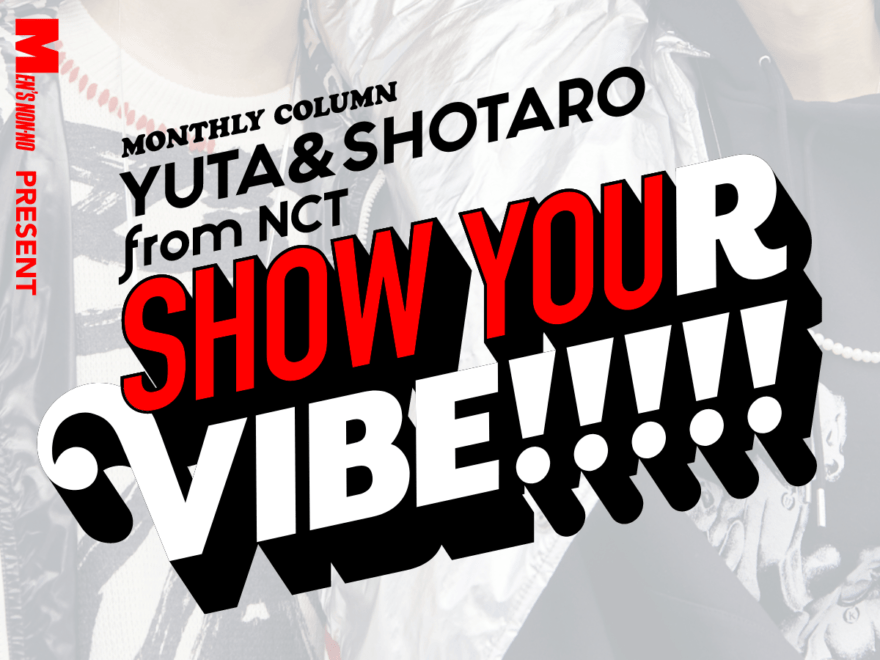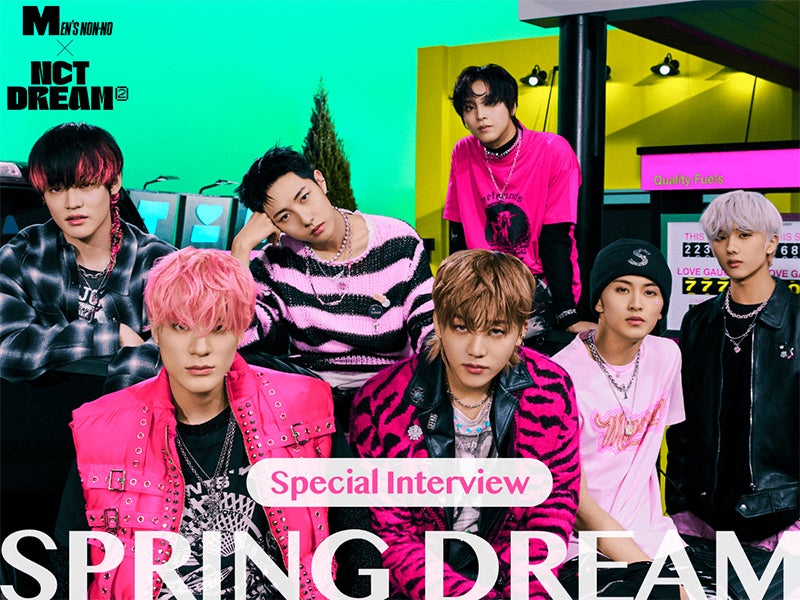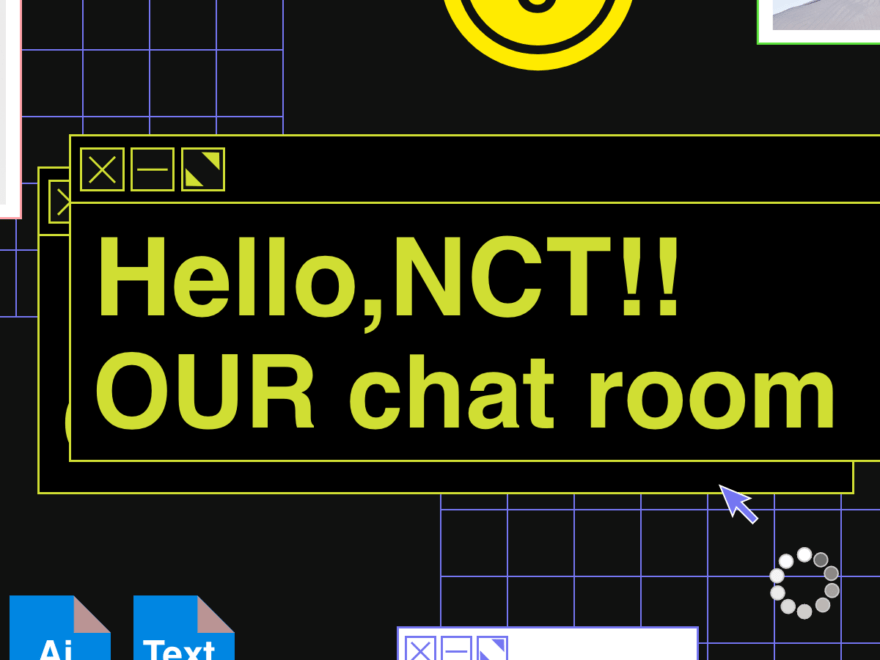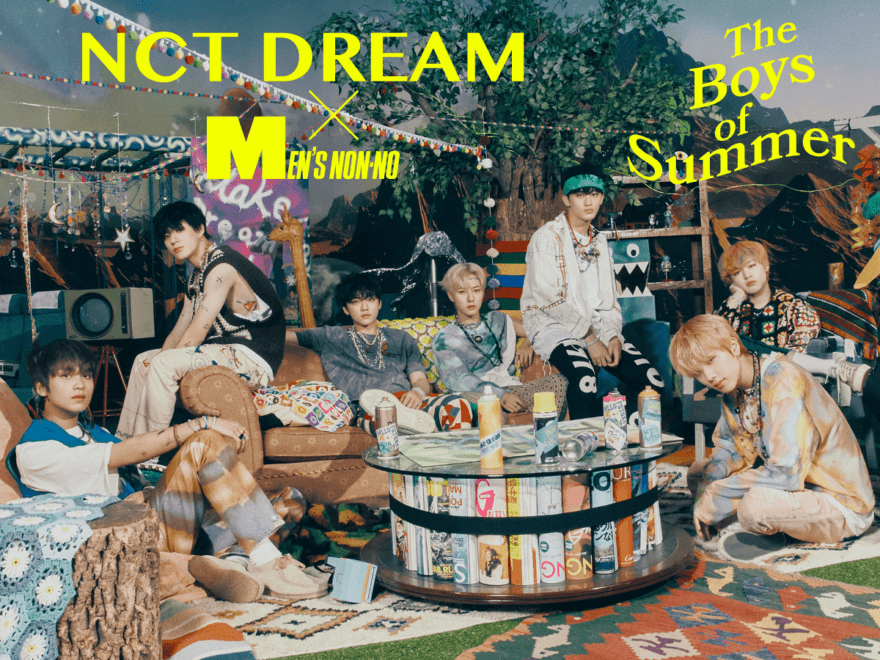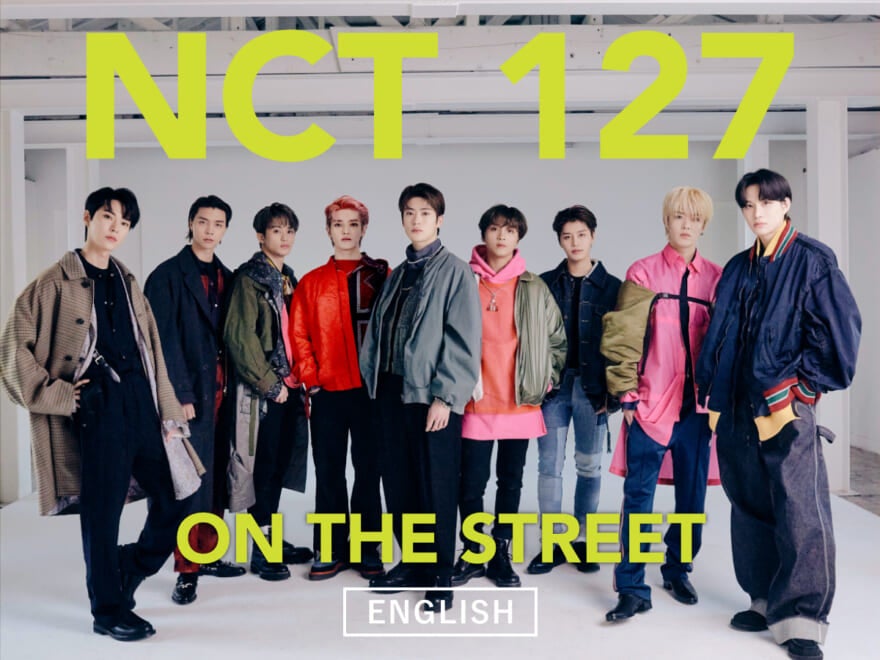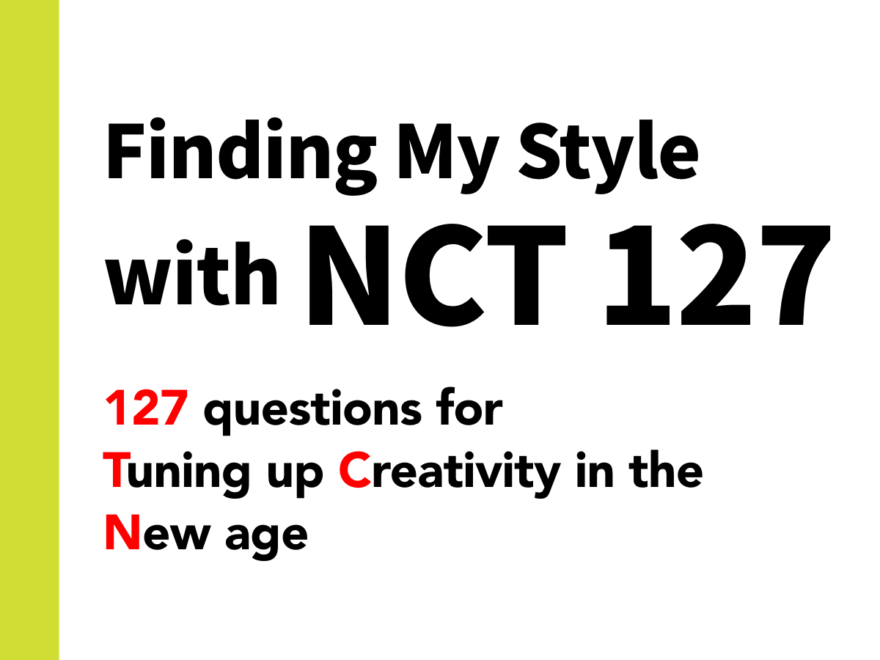 ▲ WPの本文 ▲