▼ WPの本文 ▼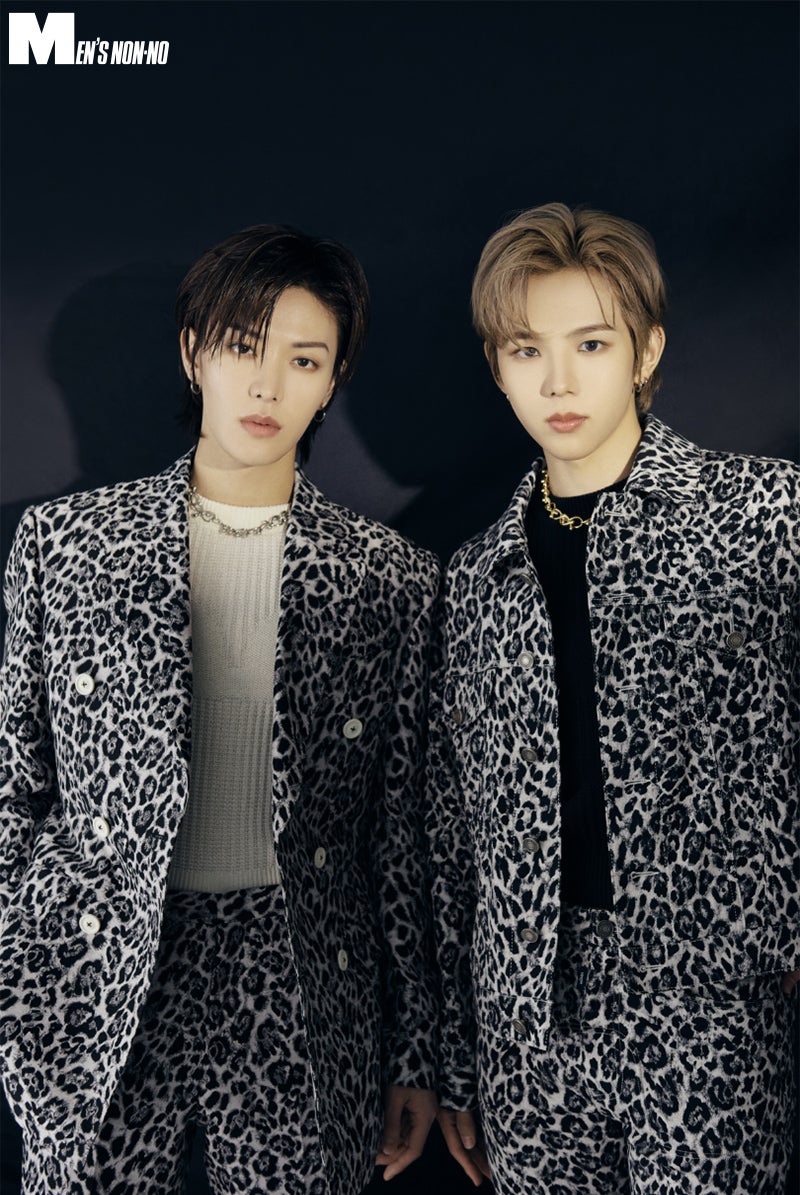 This time, we asked those who have a connection with the two as to "what they would like to ask on this occasion?" Since the release date of the MEN's NON-NO October issue of this project coincided with the release date of the movie "HiGH&LOW THE WORST X," steamy questions were thrown at YUTA from his co-stars, and the same for SHOTARO, regarding the core of his identity which is dance, from those close to him. From deep questions that showed respect for the two, to more casual questions that were easy to talk about in a friendly manner, and along with questions from MEN's NON-NO, the two sat side-by-side, sometimes jokingly yet always serious about answering every single question thrown at them!

---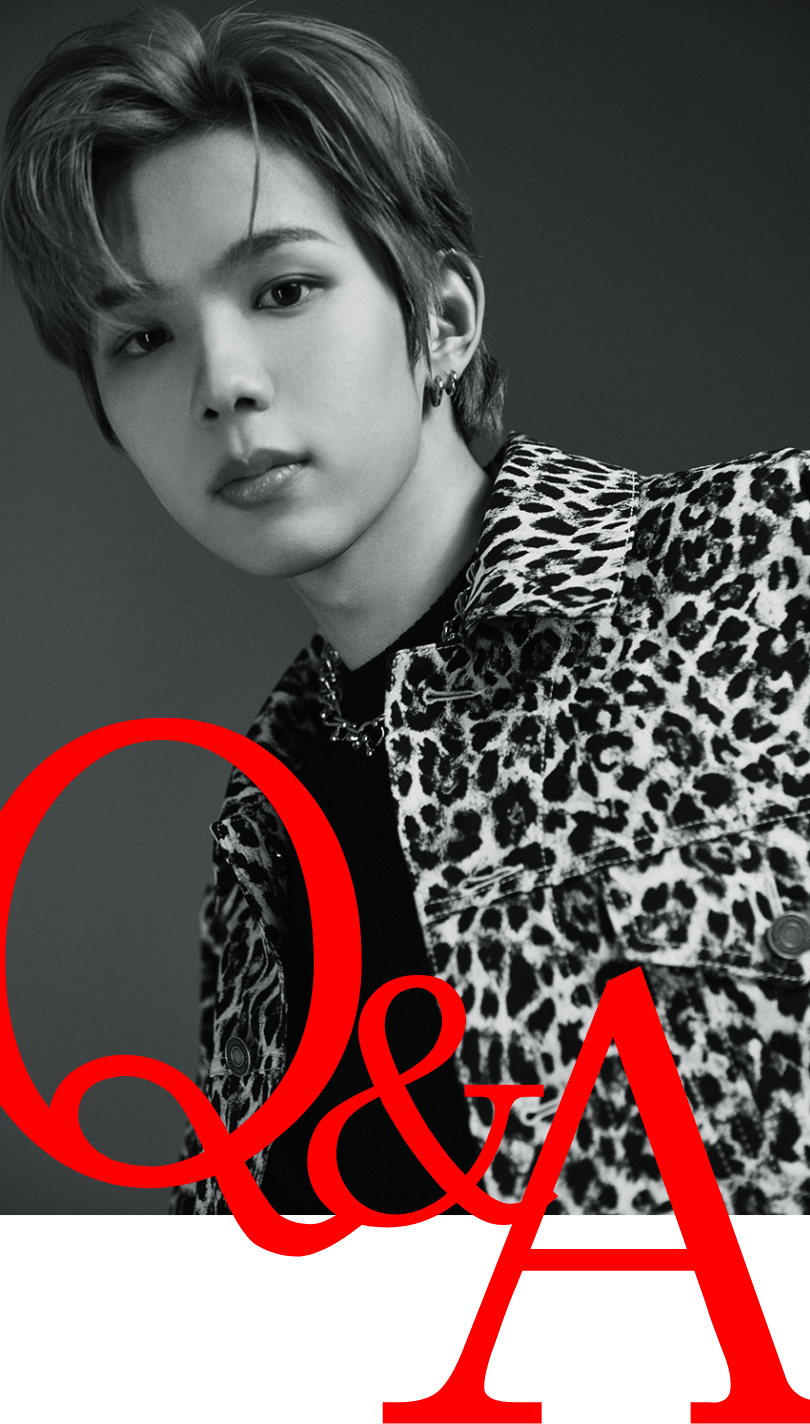 s**t kingz
A global dance performance group consisting of four members, Shoji, kazuki, NOPPO, Oguri. They have been watching over SHOTARO since before his NCT debut. Their stage performance "HELLO ROOMIES! is scheduled to draw approximately 20,000 people nationwide. After their Tokyo show, they scheduled to perform in Osaka and Aichi.


Please tell us of all the songs in the world, the one song and the one choreography to go with that song that you like!

SHOTARO (hereafter "S"): That would have to be the choreography by s**t kingz for NCT U's "The 7th Sense"! I danced it once for an online live performance, but I love how the choreography has this interpretation of a world that is unique to s**t kingz, that doesn't fit only in the genre of hip hop, and has this "distinct" style to it, but also has this catchy choreography at the chorus!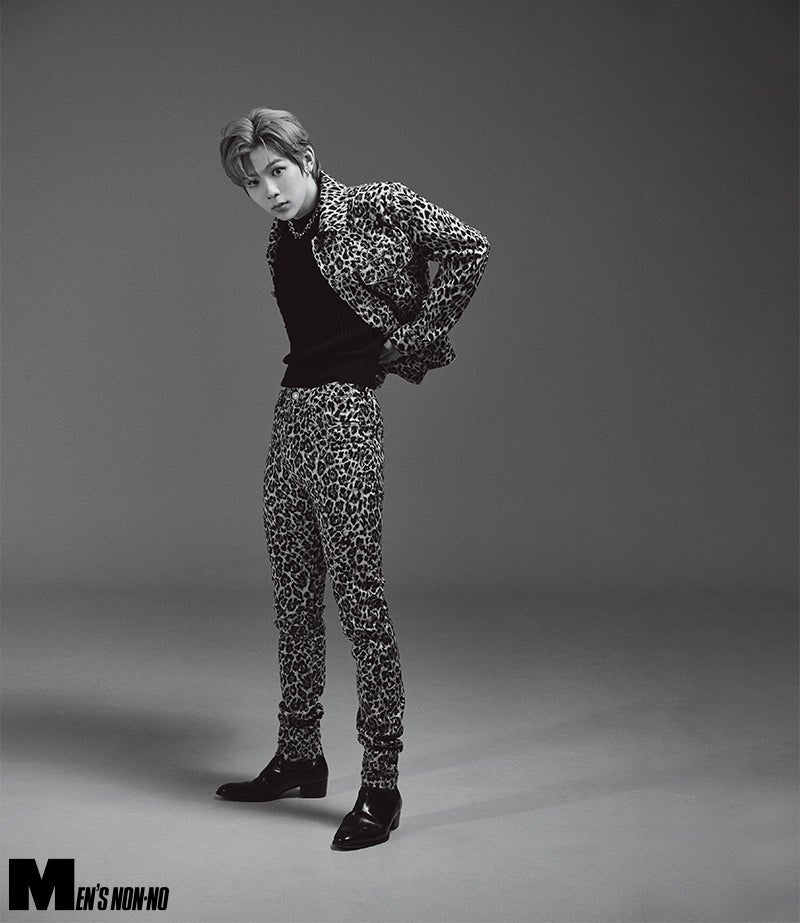 ---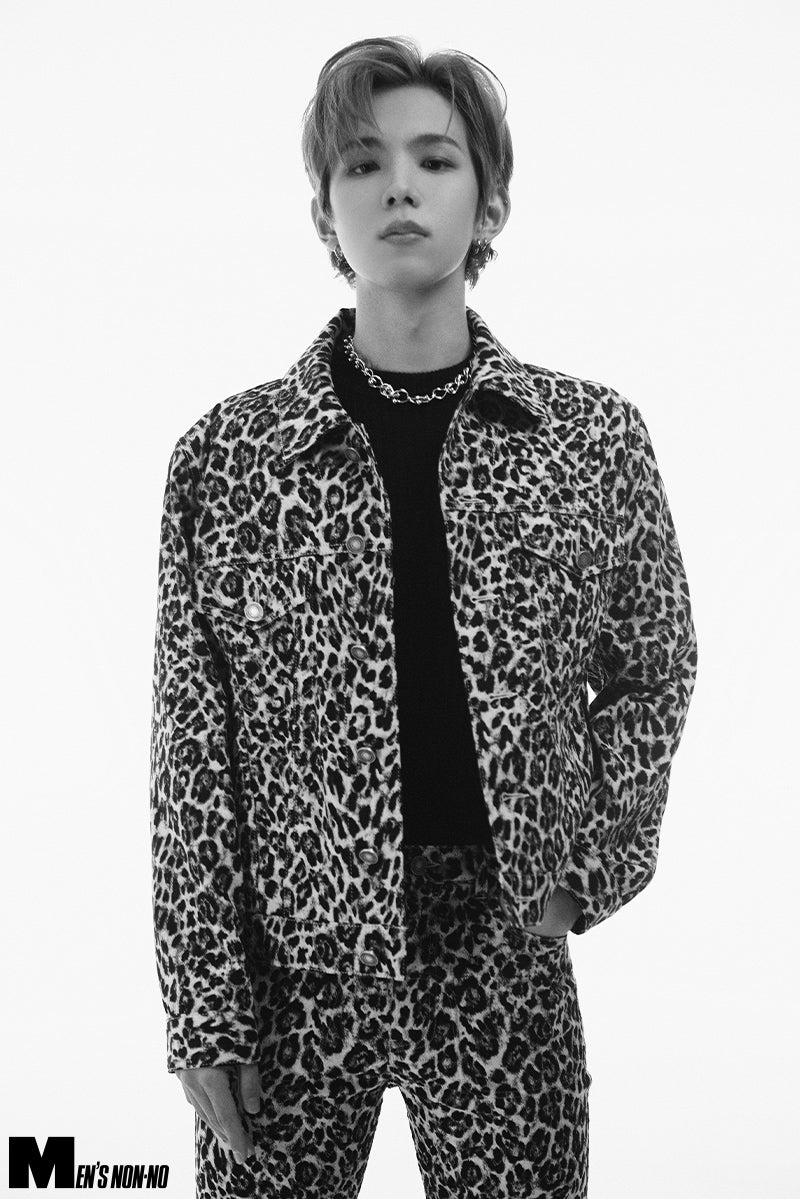 Of all the NCT songs, which song do you think has the most difficult choreography?

S:I've danced to a lot of NCT songs up to now, but the most difficult by far has been "The 7th Sense"! It probably has a lot to do with the fact that the style was something I had never danced before. But the song itself is unique and getting the sound is completely different from the other songs. The song also requires the ability of expression. On top of the technical aspect, I felt that was also a difficult part to it.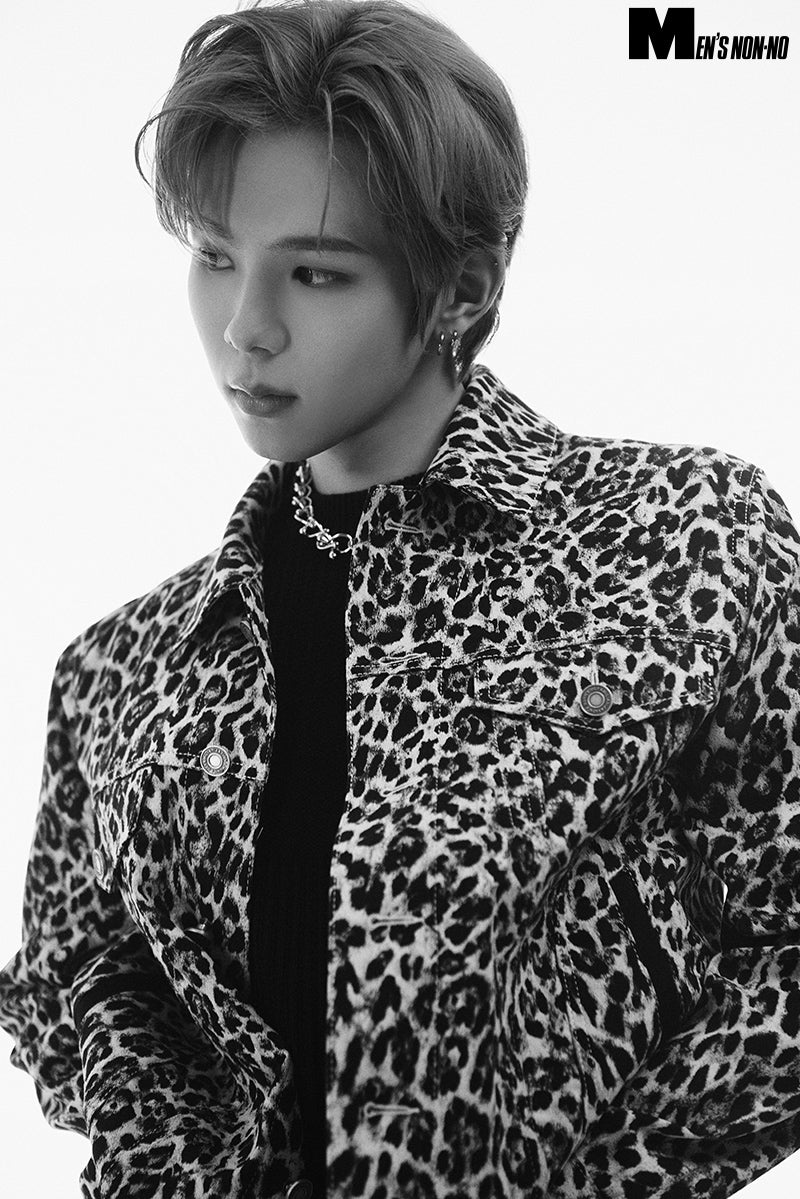 What is the moment in dance and/or performance that hits you emotionally?

S:When we are all in-sync it really gets to me, but above all, hearing the voices from the crowd as they cheer us on while we're on stage is by far what gets me the most.
YUTA (hereafter "Y"): I get that, simply stated!
S:There's a tension as we go on stage, but that moment we hear the voices cheering us on, the tension rises sky-high. I get the most excited at the moment.
(Editorial staff (hereafter "E"): What comes to mind at that moment?
Y:Dinner, right? SHOTARO is always thinking about what we'll have for dinner, I'm sure of it. (LOL).
S:Ahaha! "What's for dinner tonight?" No way! (LOL) Since everything that I've been rehearsing up to then is being exploded on that stage in the form of energy, I'm probably not thinking about anything else. If I had to say, it would be something like, "Okay. Let's show 'em!"
---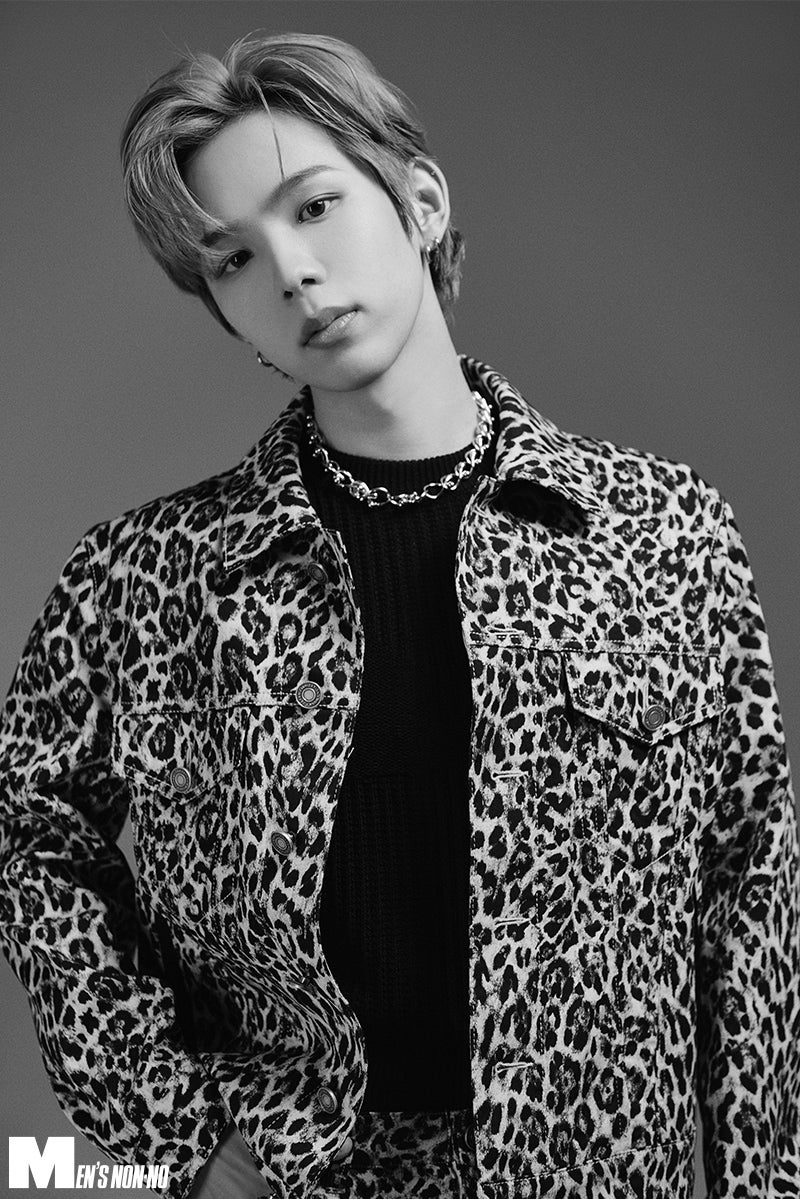 the dancers of the future

E: Aside from questions from the professionals, we also have questions from students of dance schools who are aspiring to become performers. For them, NCT is an object of admiration. I'm sure you've seen "cover dances" of NCT uploaded by people all over the world.
S:Yes! I've seen them!
Y:It means a lot!

What do the two of you think "is a good dancer"?

Y:A good dancer… hmm… I see. That is an interesting question. Unlike SHOTARO, I haven't trained specifically for dancing, so I place emphasis on the ability for expression more than technicality. That goes for when I dance myself, but also for what I feel when I see someone else dancing. So, predominantly the importance of that person's expression and how he/she presents the dance performance. It could be the same choreography but there are subtle differences since people interpret things differently. Like the moment it could become extremely sexy or even dynamic… I always feel like, "Ah, this person really knows how to present him/herself and it's super cool."
S:Exactly as YUTA said, in the end, "to be good" is different depending on the person who's watching.
Y:Right, don't you think?! It's not something that can be judged lightly since dance is also a form of expression.
S:I agree! And even if the expression of "good dancing" can't be achieved, there's the question of having a good foundation. So it might be necessary to not only value learning the basics, but also pursuing your own style.
Y:That's true. Basics are still essential. You'll need to go back to the basics as often as possible to refine the style you've found.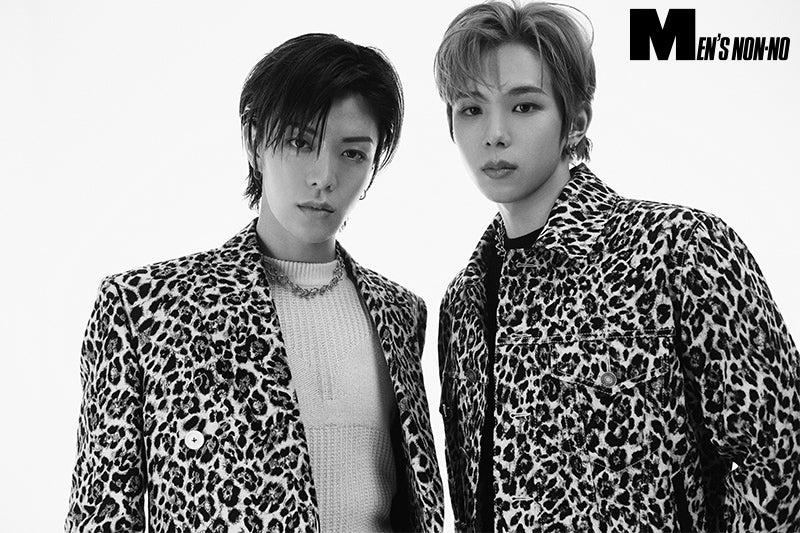 In your dance career, when was it that you felt like you made the most progress?

S:Well, um… now! It's always now! [Chuckles] I feel like I've progressed the most when I'm challenging myself with something new. I always feel like every day is an opportunity. Since I joined NCT, I have challenged myself to a lot of things I have never tried before. I think I am blessed to be in an environment where I am able to do so. I think that if I monitor what I am doing in a proper fashion to the end, then I will be able to continue to step up to the next level.
---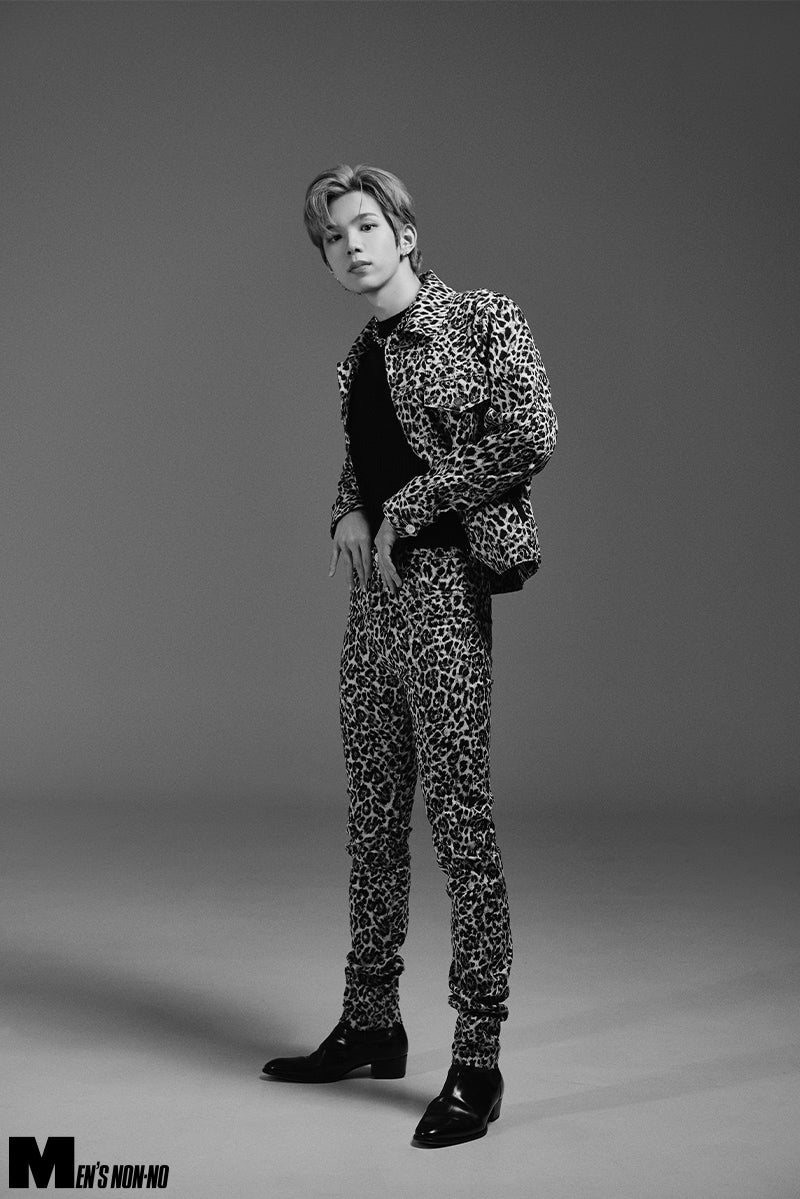 ReiNa
ReiNa became the topic of the town after choreographing songs for NCT 127 and NCT U. At 21 years of age, she is also an internationally acclaimed dancer who is active on the world stage.


Have you ever felt a big difference on the dance scene of Japan vs Korea?

S: In the Japanese dance scene, many begin dancing at a young age, but I hear that in Korea, many begin dancing in high school or even college. My overall take is that Japan has a rather active number (dance team at events) system, but I've also heard that in Korea, rather than holding many dance events domestically, there are more cases in which the dancers participate in overseas dance competitions. I don't think there are many dance showcase events at late-night clubs in Korea. But recently, dance shows have become very popular in Korea, and the dance scene is booming!

What was your first impression of the choreography for "Make A Wish (Birthday Song)"?

S:"This is it! Yes!" My impression was that I felt like it fit perfectly with my own style and it was so much fun to learn it. I felt like, "Alright!" about it being my debut song. What I particularly liked about it was the dinosaur pose and how we moved our feet and legs at the end.

Is there somewhere you would like to go?

S:L.A. and the European area. There was a time in my past where I really thought about going to America to train in dancing, so if the opportunity were to arise, I would like to take lessons in America with the other members.
---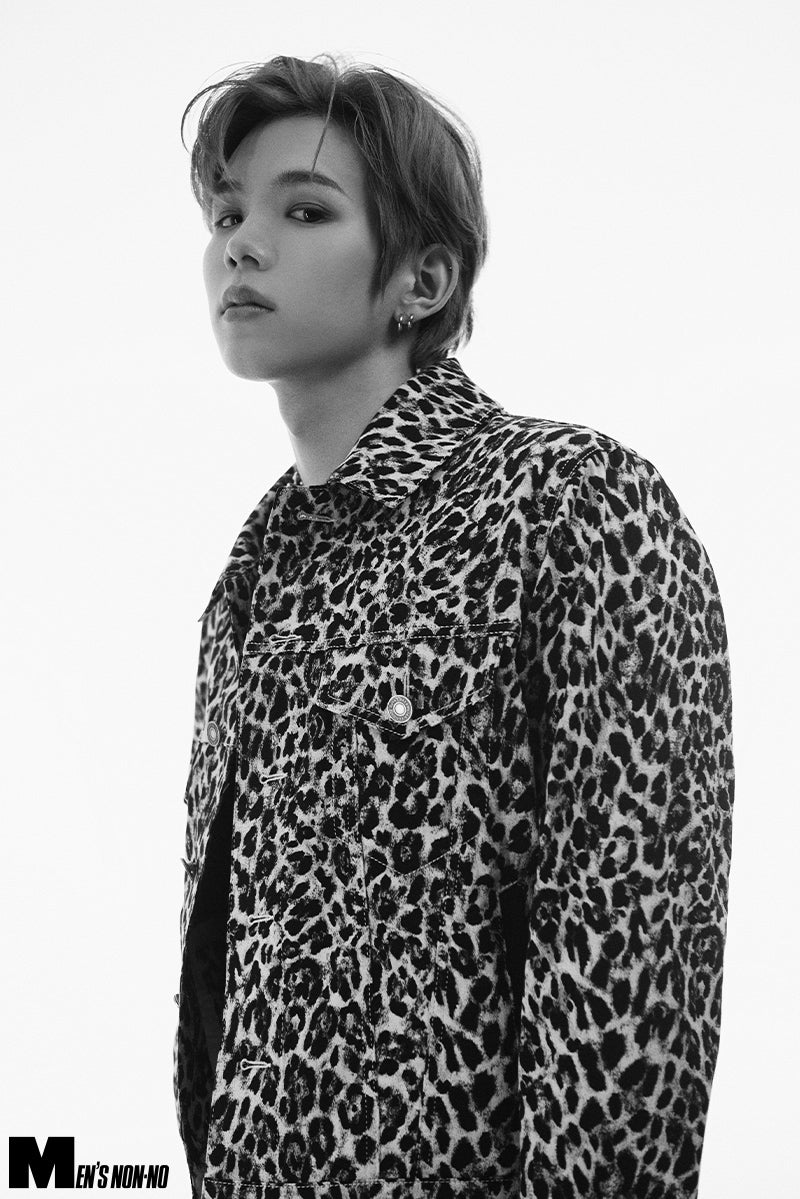 What are the two of you "into" right now?

Y:"Into"…
S:Oh, I have something! There's a television program in Korea called "ISAC (Idol Star Athletics Championship)", which is like a sports meet where idols compete and we're going to be on it (at the time of the interview). They have archery and because of that, I've become really into archery on my own time!
Y:How good are you?
S:How good… not really that good… [chuckles]. I'm not very good, so don't count on my too much, but I did get 10 points the other day!
Y:Woh! Wow! That's really good! I'm into walking these days!
S:What!? (LOL)
Y: Haha, I'm serious! (laughs). Stroll along the Han River while listening to music. And I write down the words like lyrics. I like to lose myself in thought in the twilight
S: The scenery is nice and it feels good. Do you take walks at night?
Y: I always chose daytime, but now it's hot (at the time of the interview), so I want to take a walk at night in the summer.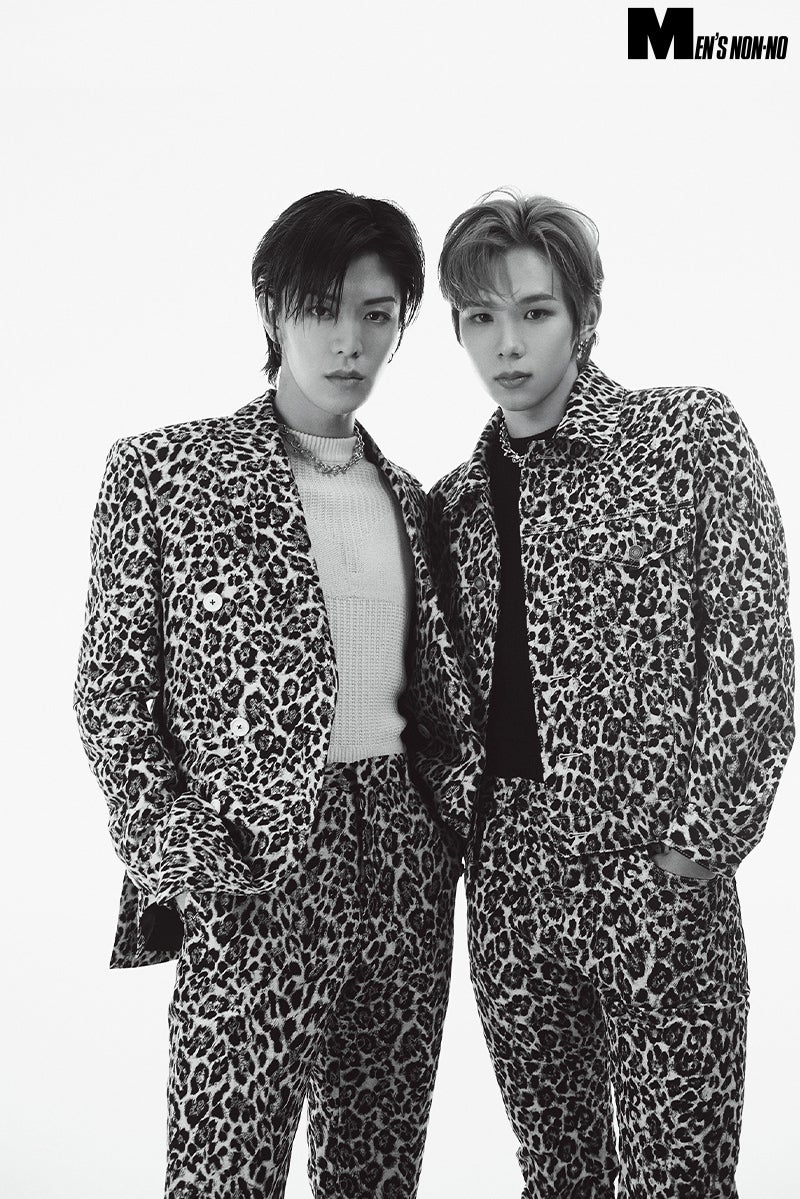 The NCT 127 Dome Tour… How did you feel about it, SHOTARO-san?

E:SHOTARO-san, you came to see the NCT 127 Dome Tour in Japan, right?!
S:Yes, I did! It was so much fun!
E:In a previous interview, you spoke about your decision to move to Korea after seeing NCT 127 in concert. Now that you've seen the Dome Tour, what did you think?
Y:How long had it been, SHOTARO?
S:Since the Musashinomori Park show!
Y:So, that's the same as the fans. Two years and three months!
S:It had been a while, but the scale was much larger, you know? I really felt like you guys had powered up! Since I joined NCT, I haven't had the opportunity to see objectively see my teammates perform on stage, but I was really blown away seeing the members I'm usually around all the time shining on stage like that. It made it even more fun to watch.
Y:Thanks for coming to so many of these! It really does mean a lot!
---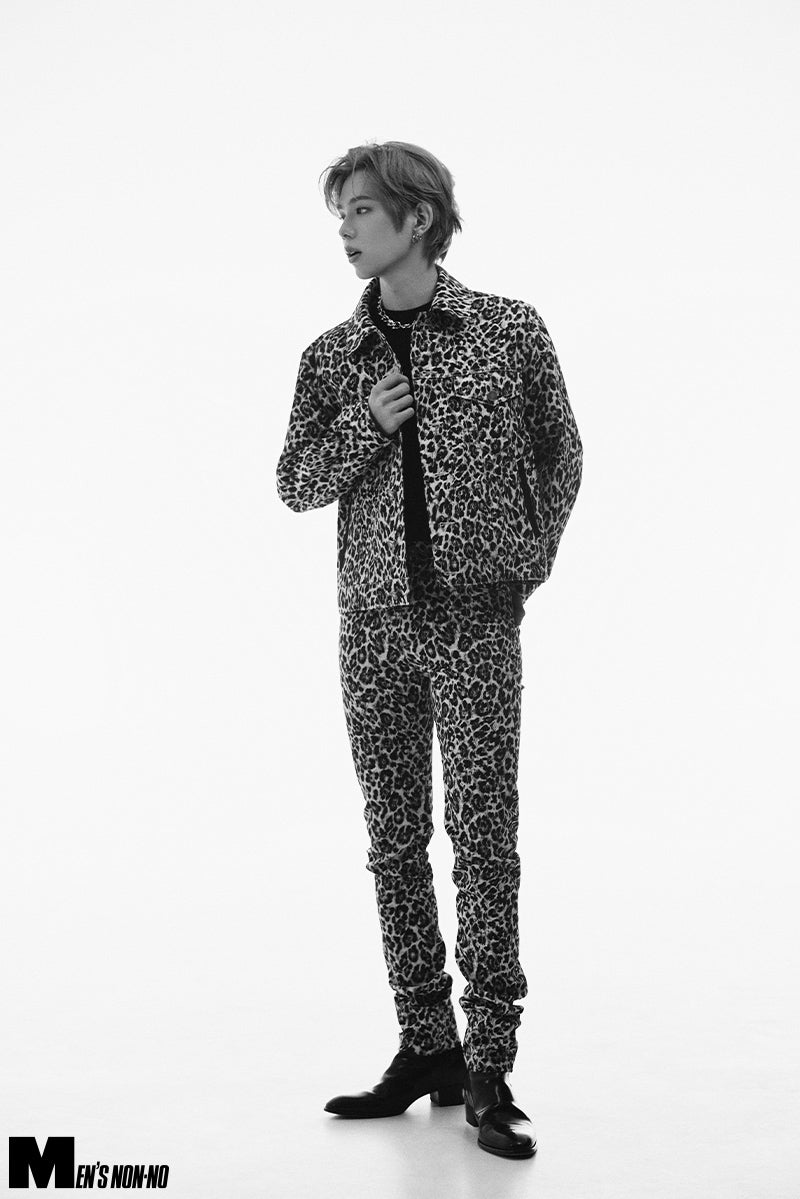 Is there anything you'd like to ask the readers of MEN's NON-NO?

Y:To the readers~! We've been in MEN's NON-NO a lot as of late, but what do you think? (LOL)
S:Ahaha! You went straight to asking for feedback!
E:In fact, you are both really popular. There are some MEN's NON-NO models who are passionate fans of yours and some of them have even dyed their hair to copy you, YUTA-san.
S:What… wow!
Y: I know about that! For the NCT 127 cover shoot, the MEN's NON-NO models did a test shoot for us, didn't they?
S:Ah… I just thought of something! Me-me! (raising hand) I am often asked by the other members for my recommendations of spots in Japan. So, I would like to know where you go for shopping and what your favorite spots are in Japan. Where the fashionable guys are out and about… especially the fanatic spots. To know is to be able to do! (LOL) Ah!

It appears that there will also be a lot of news to share in the future, but would you like everyone to know to look forward to?

Y:It's been awhile but NCT 127 will be releasing an album (Note from editorial staff: at the time of the interview). This is in reference to "The 4th Album- 2 Baddies".) I think we can show you how NCT 127 have grown. A little pop and sexy at the same time, but also new. We're in the middle of recording as we speak, but there is a wide variety in taste of songs and in particular, "We nailed it". Well, 127 always nails it, but we've finally reached the point where we are able to digest what we put out. Honestly, the songs and the outfits and the makeup up to now… even we as a team were overwhelmed at times. And that's why we hit some walls on the way, but this album is about us in real-time and matches us in some ways and I think that there are those who have seen it and felt it. I really believe that you will be able to see us all grown up and "127 nailing it." So, don't miss out! Also… "HiGH&LOW." My wish is that you will see it over and over again.
S:As for me, I will be on our first namesake show in Japan on dTV. It is with YUTA, and we had a lot of fun shooting our private lives in a most natural way (Note from editorial staff: at the time of the interview). I think you'll find another side of us through this 3-day/2-night trip, so don't miss out! And about the time this issue is out, I think you will be able to see a new performance of "SMTOWN LIVE".
Y:SHOTARO is certain to have more exposure towards the Japanese fans in the coming future. So, don't miss out!
S:YUTA, thank you so much for the follow-up!
E:Much to look forward to. Thank you again this month for loads of fun!
S:It was so much fun! Thank you very much!
Y:Now I will continue with the "HiGH&LOW" interview.
S:I'll just slide on over!
Y:Ahaha! You wanna listen in?
---


This time, I was told by the editorial department that it would be black and white photo shoot. So, I kept that in mind when deciding on styling that would stand out against that. The main set-up item is from "MÜNN", which has been steadily building a track record in Korea and is attracting a lot of attention from stylists. It is a tailored brand that makes clothes with attention to detail, so you can see gracefulness come through the punchy designs. The two are able to pull off unique patterns, so I proposed a twin-coordination set-up. Daringly pairing heels with a masculine design and I was conscious of bringing a sexiness that is not-so-easy to achieve.
YUTA
JACKET・PANTS・INNER/MÜNN NECKLACE/VIOLLINA SHOES/STYLIST OWN
SHOTARO
JACKET・PANTS・INNER/MÜNN NECKLACE/VIOLLINA SHOES/STYLIST OWN
「RESONANCE」
NCT
NCT is a special group, where the various units NCT 127, NCT DREAM, WayV, and NCT U gather together. With overwhelming performance skills, cutting-edge fashion, and unique, attractive characters, this boy group has countless fans all over the world. Their skills – singing, dancing, and rap – are all remarkable. Once you have seen them, you can never forget them! 
Models:YUTA SHOTARO[Both are NCT] Photos:Heehyun Oh Hair:Songhee Han Make-up:Seongeun An Stylist:Youngjin Kim Coordination:Shinhae Song Asaki Kan Sachiko Tanno[TANO International] Logos:ZUMA Translation:Keiko Tsuyama
---
*All outfits were prepared and put together in Korea. Inquiries from Japan cannot be accepted.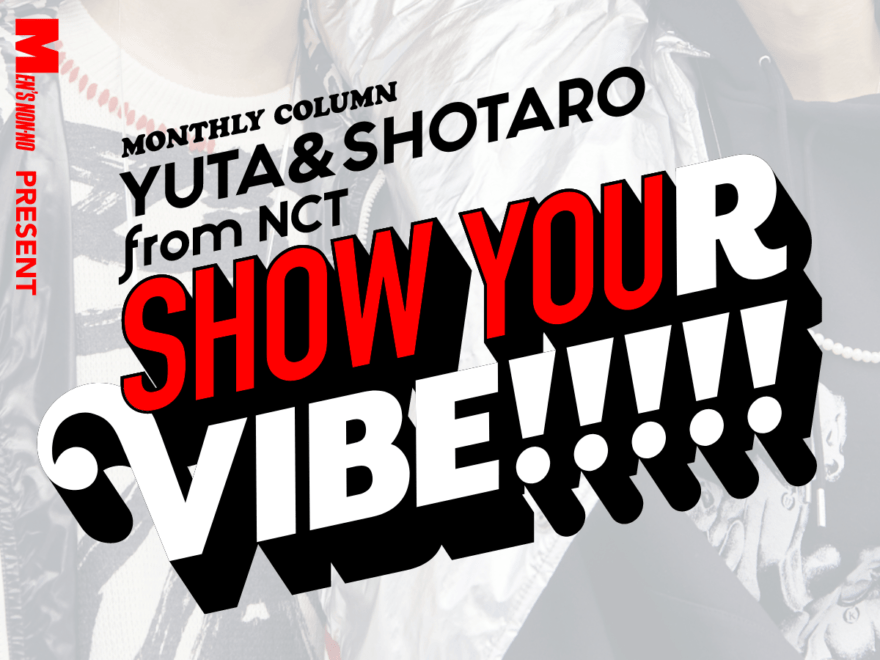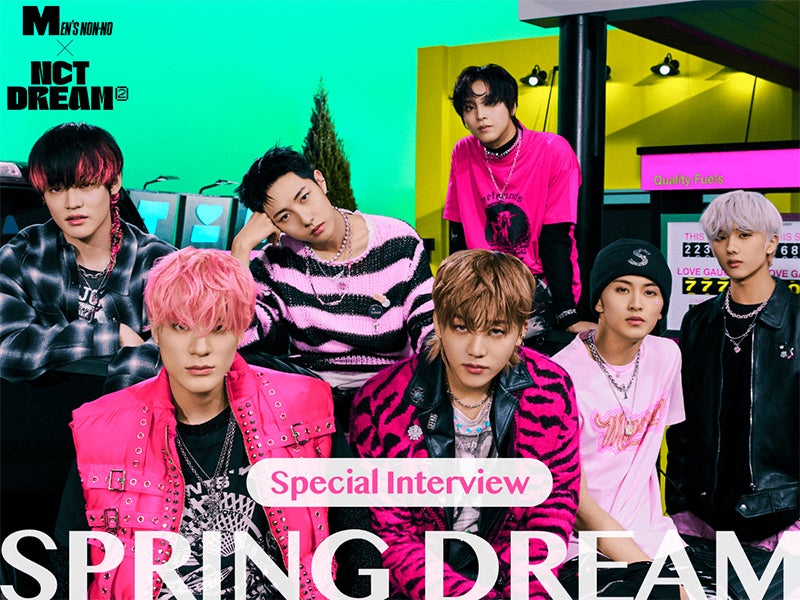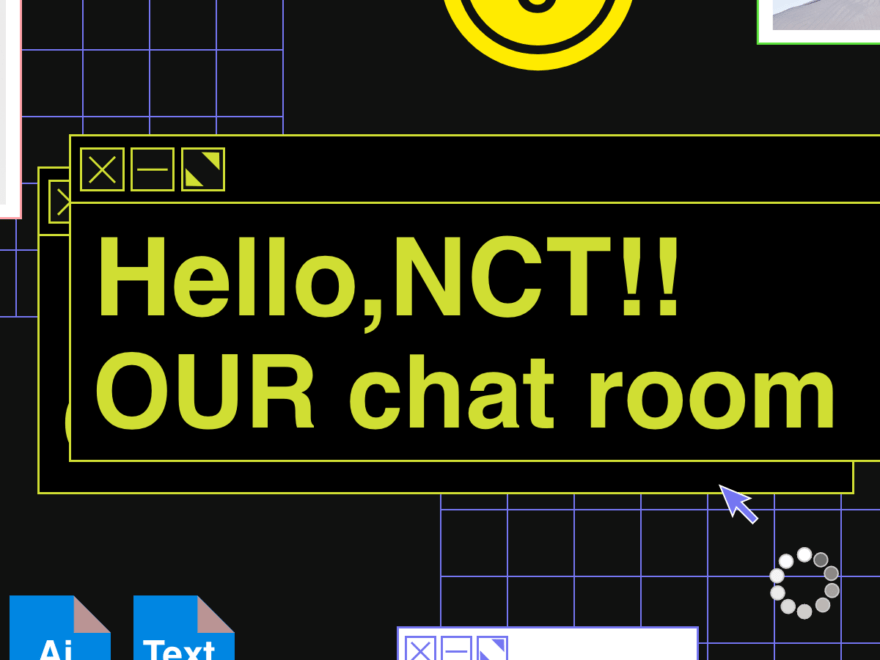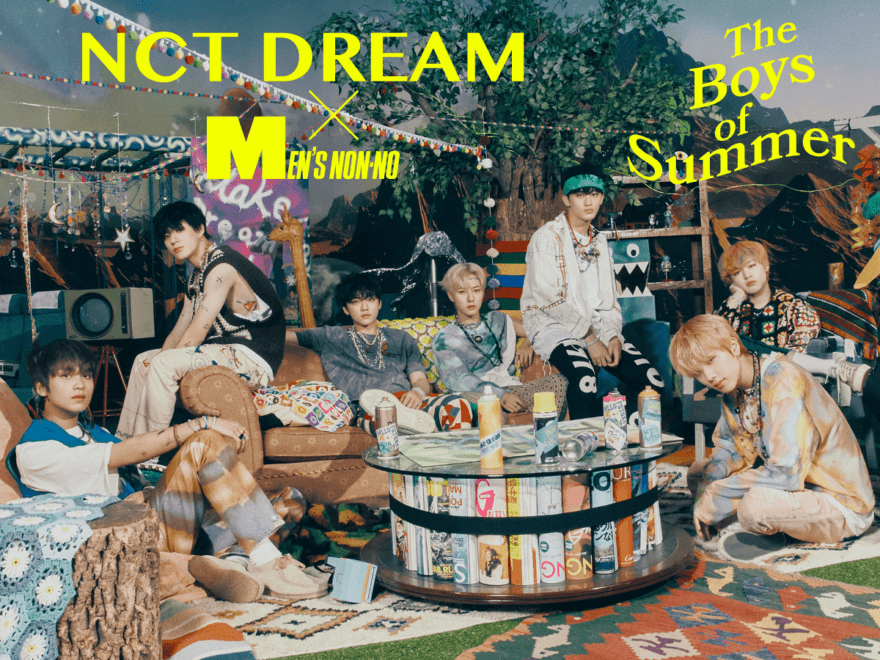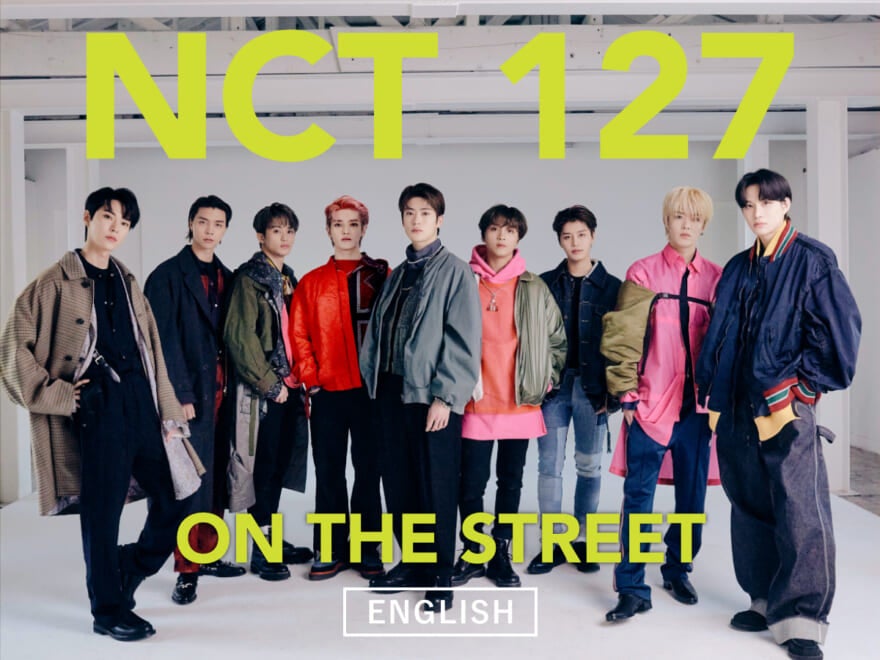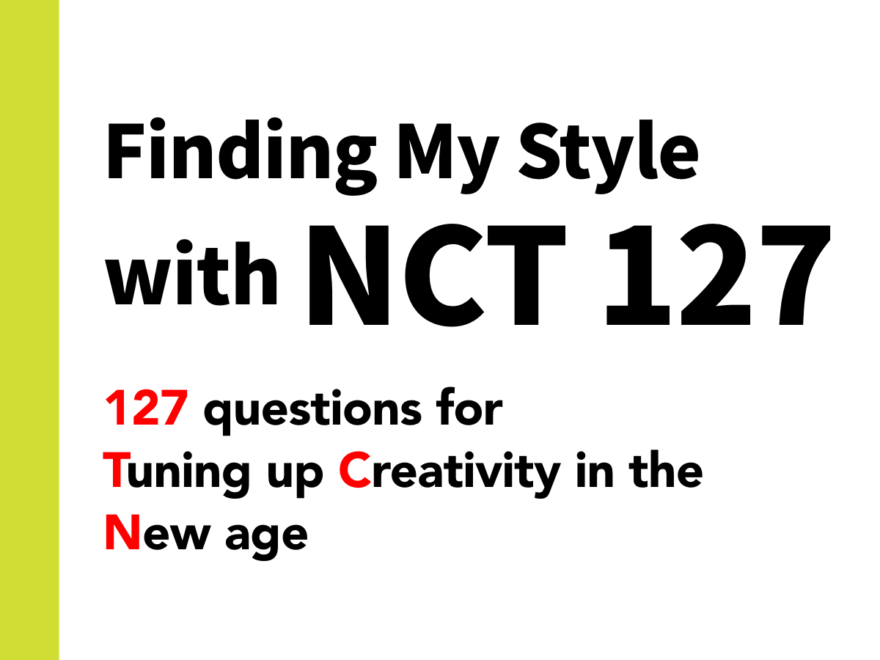 ▲ WPの本文 ▲