▼ WPの本文 ▼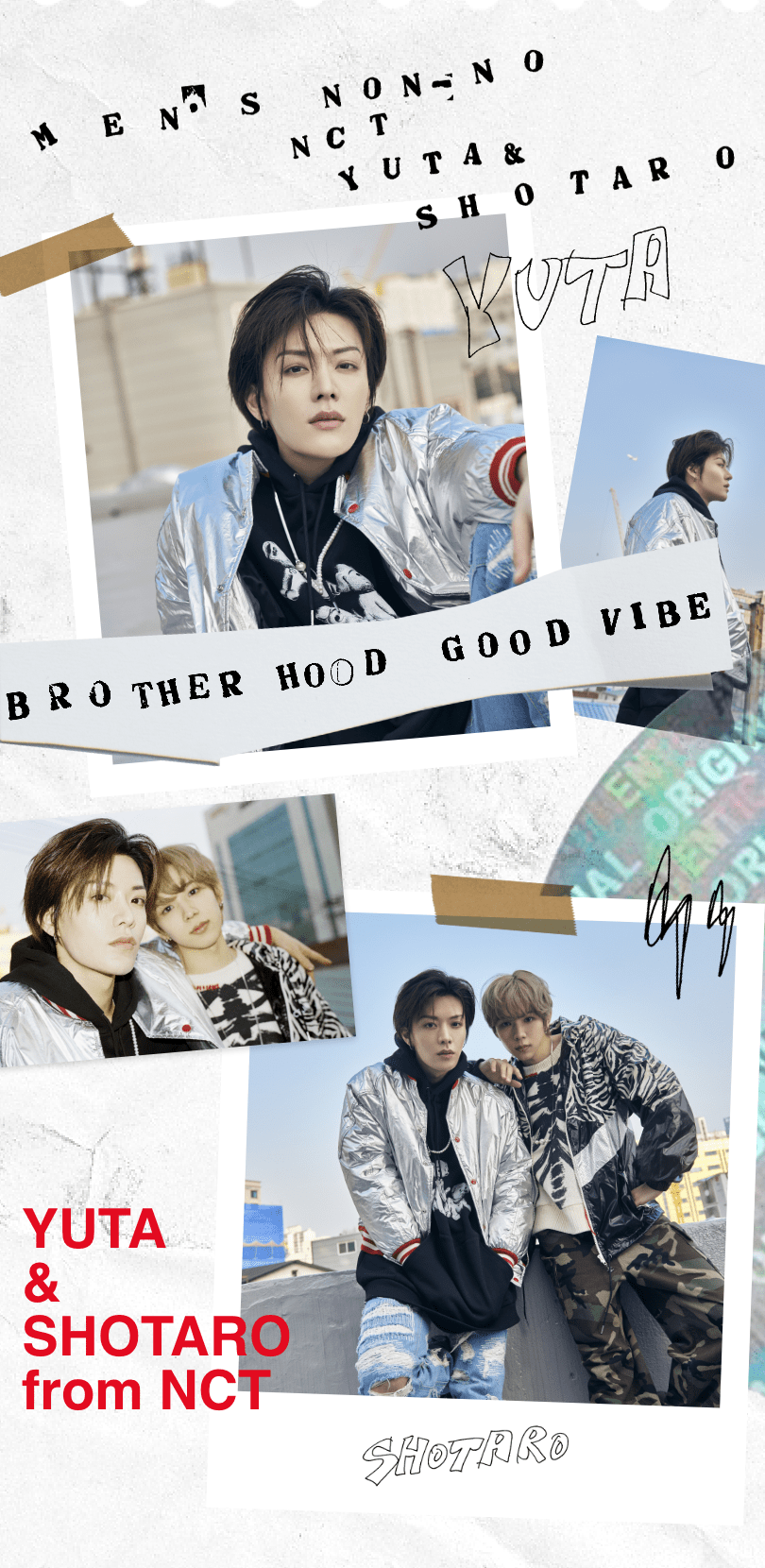 ---
There once was a young man who chased after his dreams. Little did he know that he would one day become someone who inspires all of those around him…
With determination in hand, this young man would cross the ocean, and shine at the forefront of entertainment.
We bring you Japanese members of NCT, YUTA and SHOTARO, as the "SHOYU BROTHERS". They are here to embark on an article series that is sort of a "shout-out" to the readers of MEN'S NON-NO. That's right!
Like when you ask your friends how they are, "What's up, Homie?"
We'll be presenting to you, our readers, the "real now" of YUTA and SHOTARO… on a monthly basis.
Introduction – YUTA
All the voices of sentiment to our magazine from foreign countries, far, far away, English versions of our articles like we've never had before, the bonds that came into fruition with Korean creators… none of this would have ever existed had it not been for YUTA connecting MEN'S NON-NO with the rest of the world. When we told YUTA that this series was a go and shared our gratitude for his participation, he simply responded, "It's all good!" with that smile of his.
It all began with our first exclusive interview with YUTA in 2019, where it was dazzling to watch him hard at work as he gave it his all. From there, in the 2020 interview, he told us how he had learned the importance of relaxing just a tad more and that he wanted to find his own personal style. In 2021, for the release of their second album in Japan, we learned that he wanted to "cherish the here and now".
And today, with all the dazzling and glamorous news surrounding YUTA, he coins the unpretentious words, "The thing I would like everyone to know most about me, is that I'm no different from anybody else."
With NCT 127's Daesang (Grand Prize) win at the 2022 Seoul Music Awards and their upcoming Japan Dome Tour set in stone, the milestones are rapidly stacking up, which is a sight for all to see. On an individual level, YUTA is set to grace the big scene with his acting debut in the latest movie of the action film franchise, "HiGH&LOW: THE WORST X", landing another big topic in the chain of topics. And while he is of course happy about this, apparently it also triggered something in him to take another look at himself as he is today. In the first interview of the long-awaited series, he says with a smile, "I don't want to be ornamental. I want it to be okay to show that I'm not always just cool." Let's find out how he really feels at this stage in life…
YUTA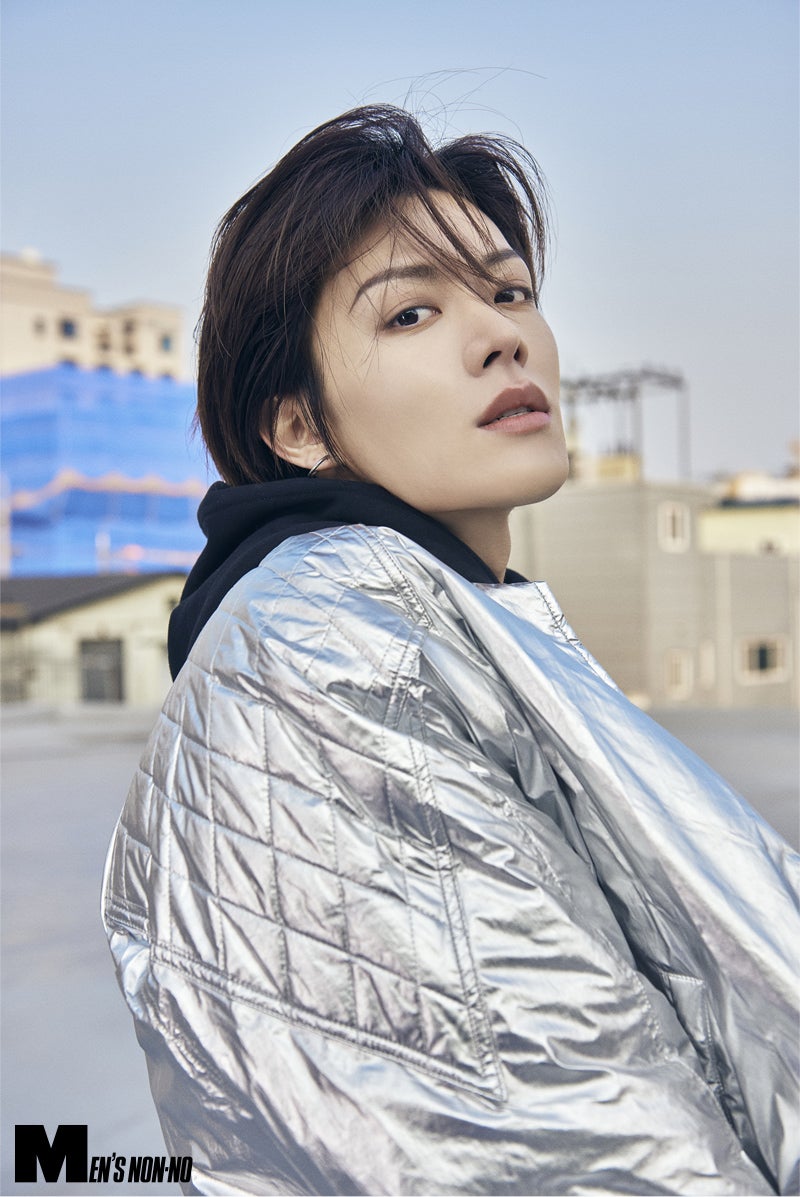 ---
(@yuu_taa_1026)
Born in Osaka Prefecture on October 26, 1995. Debuted in 2016 as a member of NCT 127. In his self-entitled radio program in Japan, "YUTA at Home with YUTA from NCT 127"(interfm[89.7MHz TOKYO]/Every Thursday from 9 P.M. and more), his talent as a DJ has also blossomed.
MEN'S NON-NO starts
the series of interviews!
——YUTA-san, hello! It's been a while.
"Hello! It really has! Thank you for today. How have you been?"
——I'm good! It looks like you enjoyed your stay in Tokyo in March.
"Yeah… thanks to all of you, it was a blast! I'm stoked to be able to talk about that as well!"
——But first, I'd like to take this opportunity to say… It is an honor that you have entrusted MEN'S NON-NO to take on NCT's first magazine serialization. This project is truly possible because of you, YUTA-san.
"Oh, no. It's all good! It's us who should be thanking you. It's been so long and I'm really looking forward to it. How long has it been… it was when we did the shoot for NCT 127's Cover Shot for MEN'S NON-NO for the release of "LOVEHOLIC" , so that was last March! Time flies! It's been a year, so I should say something to the readers, if you don't mind. ——Hi everyone! Long time no see! I feel fortunate to be able to start another project with everybody here at MEN'S NON-NO. It's just SHOTARO and me this time, but I know we'll be able to show you something different all over again and I personally look forward to it as well. I hope you will all enjoy our newly developed chemistry and new methods of expression, of course."
——Many of the readers of MEN'S NON-NO are truly avid readers, and even those who have grown into adults who used to read our magazine, often come back with fond memories. And so, our editorial team strives to be with them… like friends who spent their youth together. The age range of our readers is 18 to 26 years old, which is the most common zone, but it's also the same age range as you, YUTA-san, as well as SHOTARO-san. We are pleased that MEN'S NON-NO is able to publish a series of articles on the two of you, who are role models for that generation.
"Thank you very much! We'll do our best to present something interesting each and every month. I mean, it is MEN'S NON-NO after all, so I'd even like to challenge SHOTARO to a fashion showdown (LOL). It's the first time that SHOTARO and I have done something together, just the two of us, and so we're looking forward to having fun ourselves. We also hope that you, the readers, will also enjoy the series along with us!"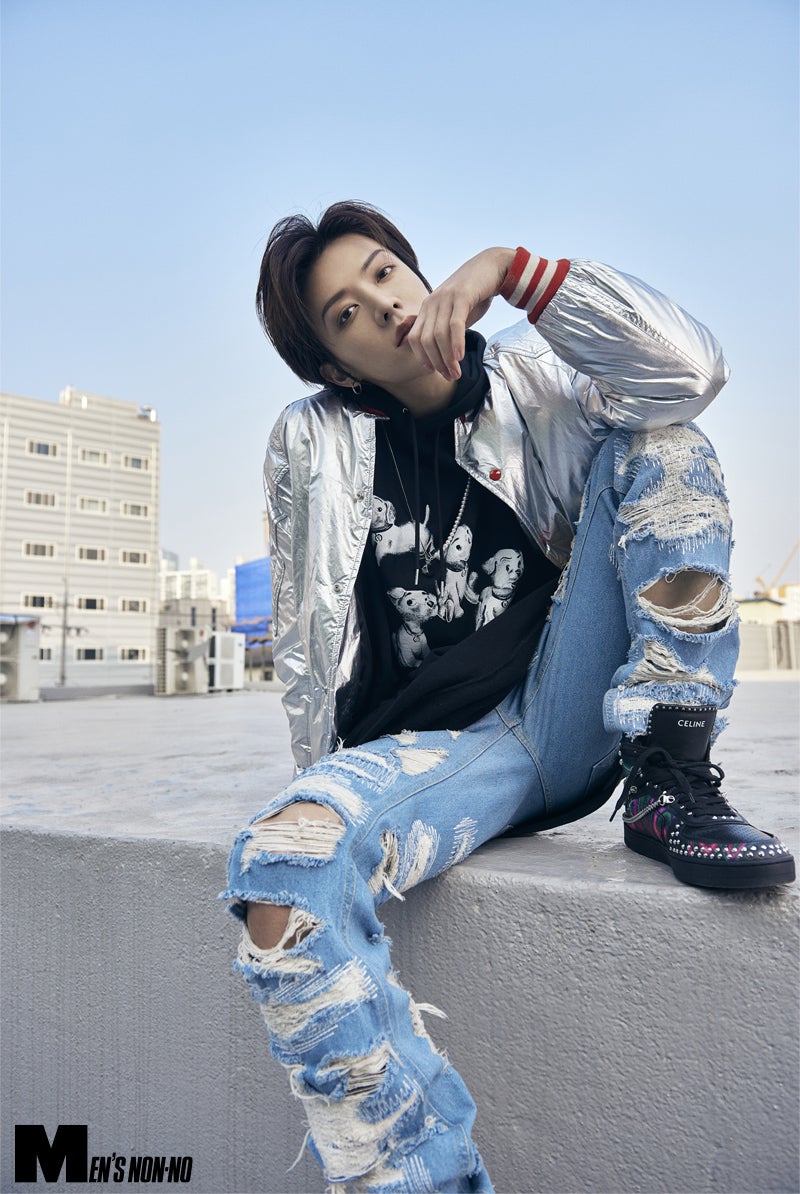 ---
We finally made it: Tokyo Dome!
——Now then, the June edition, which is the start of our series, will be released on May 9th, just before NCT 127's Dome Tour kicks off. Not only will it be a Tokyo Dome show, but also something you yourself had set as a goal, YUTA-san. "What image do you have of yourself as a performer on that stage?" This was a preliminary question we had you respond to in advance and your response was, "I see nothing but success. That's how excited I am and I've already started to imagine exactly what those light-sticks in NCT colors at the dome will be like as they jump into my view." We can feel how excited you are!
"Lets' see… I am super happy about it, but at the same time, with regard to "exactly how they'll jump into my eyes", as of right now, I don't have a clear image of what it will be like (Editorial note: as of the interview held in March). I just know that the "NCTzen" (NCT's nickname for their fans) with their light-sticks are going to be absolutely beautiful. I'm looking forward to seeing what it will look like, but there's just some things that can't be imagined until we get there. So, I'm excited to find out what it will be like, and what it will mean to us, once we've had the chance to stand on the Dome stage. And I also hope that everyone is feeling the anticipation of an atmosphere that can only be created because we're all in the Dome."
——So, rather than imagining what might be, you want to enjoy the feeling you'll experience on that day…
"Yes, exactly! Honestly, now that the Dome Tour has been announced, I'm just genuinely happy. It was one of my goals and now that it is coming true, I want to give it my all. And we need to be well-adjusted for the performance, but I don't think we'll know anything for sure until we actually stand on the stage. I really can't wait. Even now, just talking about it makes my heart pound in excitement! I'm hyped up (LOL)"
——That's great! I had the chance to go to the online concert(Online Live -NCT 127 2ND TOUR 'NEO CITY:JAPAN – THE LINK') held at the Super Arena in Saitama this past January. In the finale, when we were connected live with NCT 127 in Korea and the Tokyo Dome show was announced, the venue was completely electrified.
"Yes, yes!"
——You could tell that everyone was holding back their voices due to infection control, but there were some fans sitting near me. So, I could feel everyone's silent excitement up close, almost like a wave, and it brought a few tears to my eyes. Like the tears of joy were contagious (LOL).
"Wow!!! I am so relieved to hear that!! I really am… I mean, first off, we are so grateful that everyone came out even though we were not able to be there, and now that I've heard that story, it's a sigh of relief. I had this sort of nagging regret, because we couldn't be there, and I wondered if they were able to really enjoy the show from the bottom of their hearts."
——It was unfortunate that the members of NCT couldn't be there due to travel restrictions, but I felt it was a really wonderful "Japan show". I was watching the fans interacting with each other, thinking that they were probably happy to see one another after such a long time, and everyone did seem to be having a great time. On top of that, the good news was announced, and it was like, "What I do with these emotions?!"
"That means a lot to hear you say that. Now, my desire to make even more memories together with the fans is stronger! Hopefully, our live performances during the Dome Tour will make everyone more excited than ever!"
——I'm certain you now feel the full extent of joy your fans are feeling, but did you share your joy with your family and the other members?
"Sure did! Of course, my family congratulated me, but more than anything, I was happy when the other members said to me, "We finally made it". Especially with Tokyo Dome, it was a goal of all of us as a team, but it really made me happy when I felt their caring gesture just for me"
——What a wonderful story.
"I don't know why, but somehow I think the other members like me (LOL)"
——That's a good thing (LOL).
"Hahaha! It's really a good thing, but I do wonder everyday exactly why they like me (LOL). Though I am grateful, and they always give me attention!"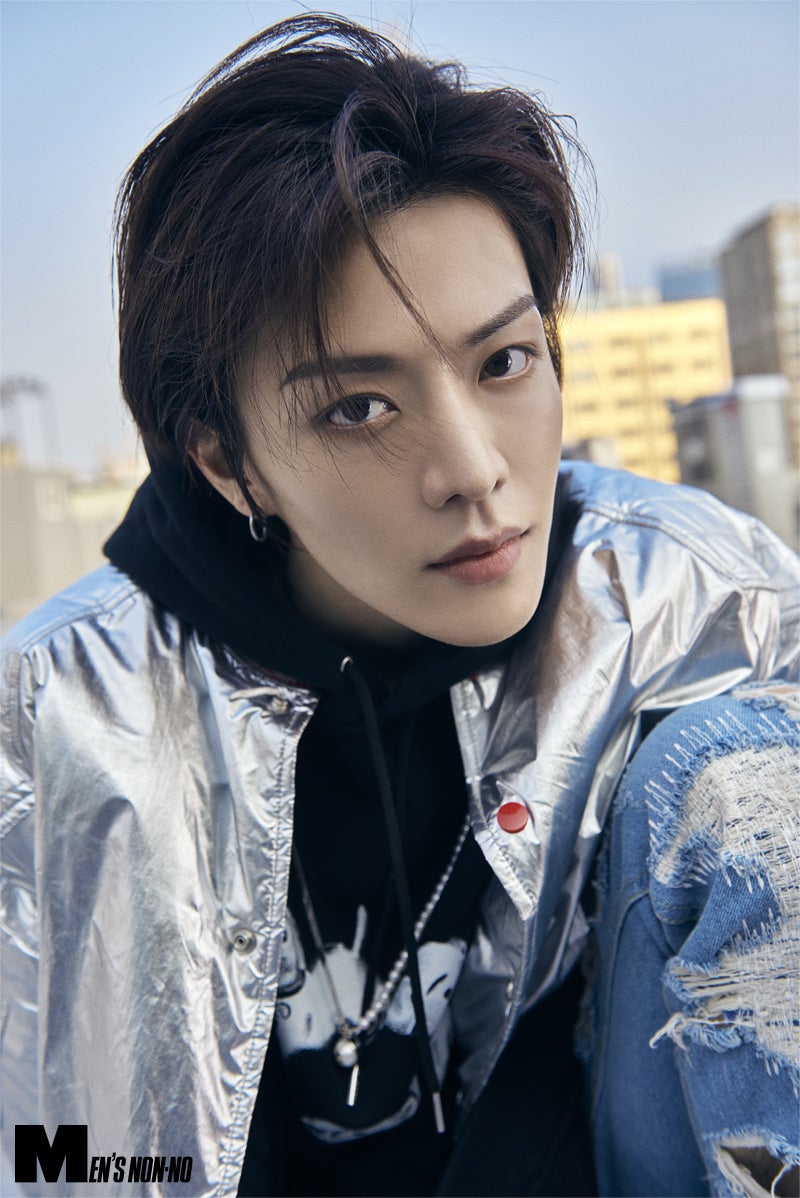 ---
Beyond the inspiration of
"I still have a long way to go"
——We look forward to seeing your amazing teamwork on stage. So it looks like for this Dome Tour, not only will you be performing at the Tokyo Dome, but you'll also be performing in Osaka, which is your home town, YUTA-san, along with Nagoya. During the interview after the Osaka concert in 2019, I said to you, YUTA-san, "What a triumphant return concert!" And your response was, "Oh, no… I still have a long way to go before I can say that!"
"Oh, boy… I said something like that?!
——Those were memorable words. That's why I decided to keep those words to myself until the day you show an expression of satisfaction and you appear to be ready.
"Wow!!"
——But now that the upcoming Three-Dome Tour is around the corner, looking from the outside in, maybe it's time to make that big move. What do you think?
"Now that you've mentioned it, you may be right. Genuinely, I still feel now that "I have a long way to go," but Tokyo Dome has been a goal of mine for so long and performing in my hometown of Osaka is always awesome, and I'm simply excited to be performing in Nagoya as well. In all honesty, I had been feeling that our popularity seemed to be increasing despite the restrictions to our activities due to the pandemic, but the Dome Tour was the most tangible way to realize it was true after all. We haven't been able to see our fans in an informal way for a long time, but I am so grateful to feel such great support from everyone, which keeps growing even greater. But I have to say… l still have a love way to go!"
——I still clearly remember you saying, "I still have a long way to go," back in 2019. But it wasn't like you were down about it, it was a strong and spirited "I still have a long way to go!" And you were sparkling while you said it.
"Hey~! (LOL)"
——Even after having accomplished so much up to now, it is impressing how humble and stoic of an attitude you have with those words, "I still have a long way to go, so I'm going to work even harder!" If you were to ever feel satisfied, when do you think that would be?
"Actually, as of now, I've never felt completely satisfied. When I've completed something, I find myself reflecting on what I did… always. I think it is important in life to continue exploring and to push the boundaries. On the other hand, I'm afraid that if I get complacent, I'll burn out (LOL)"
——In the questionnaire, there was a question that said, "What is the most successful experience you have ever had?" You also wrote in response, "I really don't have one."
" I really don't have one. There was a time when that in itself was something I needed to overcome, like having a complex of sorts, questioning myself and the meaning of my existence… And it may be similar to the fact that I've never been satisfied before, but I've come to realize that maybe I don't need to respond in the way. I just know that I have to do what I have to do. In turn, more than anything, it's a positive feeling!"
——Under such circumstances, there was a question, "What do you feel was a turning point from your debut to the present?" Your response was, "When I created [Butterfly]." This song NCT 127 performed for the first time at a concert in Korea, and you yourself, YUTA-san, were involved in the production. The lyrics depict inner conflict and the emotionally charged dancing became a hot topic of conversation. Even though you may not have considered that to have been a successful experience, did you at least feel like you "seized the moment" or something to that effect?
---
"It was my first time writing a song, so of course, that alone was scary. There were times when I compared myself to the other members who have actually released many solo songs. But now that I've been able to make a song, I feel the possibilities within myself. It's a little "embarrassing" to expose what's inside of you, but I was honest in expressing my thoughts through the lyrics. You know, sometimes it's hard to put in words aloud what we think about inside. It's just not about smiling all the time or acting cool non-stop. But know I've come to realize now, "Oh… so I should just put those thoughts into my songs from now on." So, yes, I'll be continuing to make more songs in the future. I always wanted to try, and now I am so happy that I did challenge myself"
——When reading your lyrics, we can tell how strongly you feel about the importance of "embracing your own color." Your individuality stands out on stage, and as you continue on your career path, it really feels like the things that only you can do and the skills for which you express your own originality are being refined.
"With "Butterfly", it came straight from my thoughts and I genuinely expressed it as such. To hear you respond in that way makes we feel that maybe you could relate? "Self-producing" is one way to express what you want to do, and I think that by using this method to express yourself, the responsibility falls back on you to actually embody what you've shared. As such, there's a sense of responsibility that arises towards the way you live and the way you think. And I'd like to continue expressing myself on the premise of this commitment"
——Now that was powerful. When you look at things that deeply from such a dimension, it makes sense that it could be difficult for you to reach a point of "satisfaction" with ease.
"The performance on stage was only about 2 minutes, but of course I wasn't satisfied. I felt how difficult it was to convey everything I was feeling in that short amount of time and I also realized that it's not something that can be done just because you want it. However, I do think that I was able to see my own unique color, which differs from the others. And I think that the process itself was an important experience for me, including when I met and talked with Rino (Nakasone), who was in charge of the choreography"
——With how strongly your felt towards the work and the process, perhaps it made you think more about "what you could have done differently."
"I would agree with that. It was the first time to stand on a big stage as a solo project and I knew that the song was meant just for me, especially with the lyrics. In feeling that way, I guess I put a little too much effort into it, because I felt so strongly about it. It's something I always tend to do, but I do wish I could've conveyed my thoughts in a more natural way.
——In the 2020 interview, you mentioned that you realized the importance of relaxing just a tad more. And in the current questionnaire, to the question, "If there is one belief that has remained the same since before your debut, and conversely, if there is one belief that has changed since then, what would that be it?" You responded, "Not changed: to work hard at everything. Changed: to be cool without overdoing it. Not forcing myself to always be 100%, and I've reached a point in which I want to find a balance within myself"
"It's likely something that's going to be a lifetime challenge for me. I know it's better to have some elbow room in everything we do. That includes on-stage as well as in-recording. How do I say this… I know myself enough to know that I lack in that aspect or the ability… That's why I think it's important to be aware of it, because I know it will always be something that I have to keep in mind"
——So, you're super happy about the Dome, but right behind that happiness, you wind up switching like, "I need to make adjustments." You feel that the solo stage was a good experience, but that it also comes with responsibility or you have something to reflect on. So, you're always looking at yourself objectively after something that makes you happy. Perhaps that's where the words "I still have a long way to go" come into play?
"That could be. I mean, even with that so-called "switching"… Recently, I've been reflecting on how I thought I was doing it well, but maybe I haven't been doing it that well at all (LOL). And with the help of everybody around me, I've realized that what I do need to do… is to make sure that I do what I need to do. I've been working hard at it ever since! (Chuckle)"
——Reflecting on all of that, having accomplished "Butterfly" must have been an incredible asset as well as an invaluable experience for you.
"Of course, for sure! It was such a good experience and I know that it's just a step in the process, but I think I would have seen things differently depending on whether or not I had gone through it. So, for certain, it has become a turning point for me"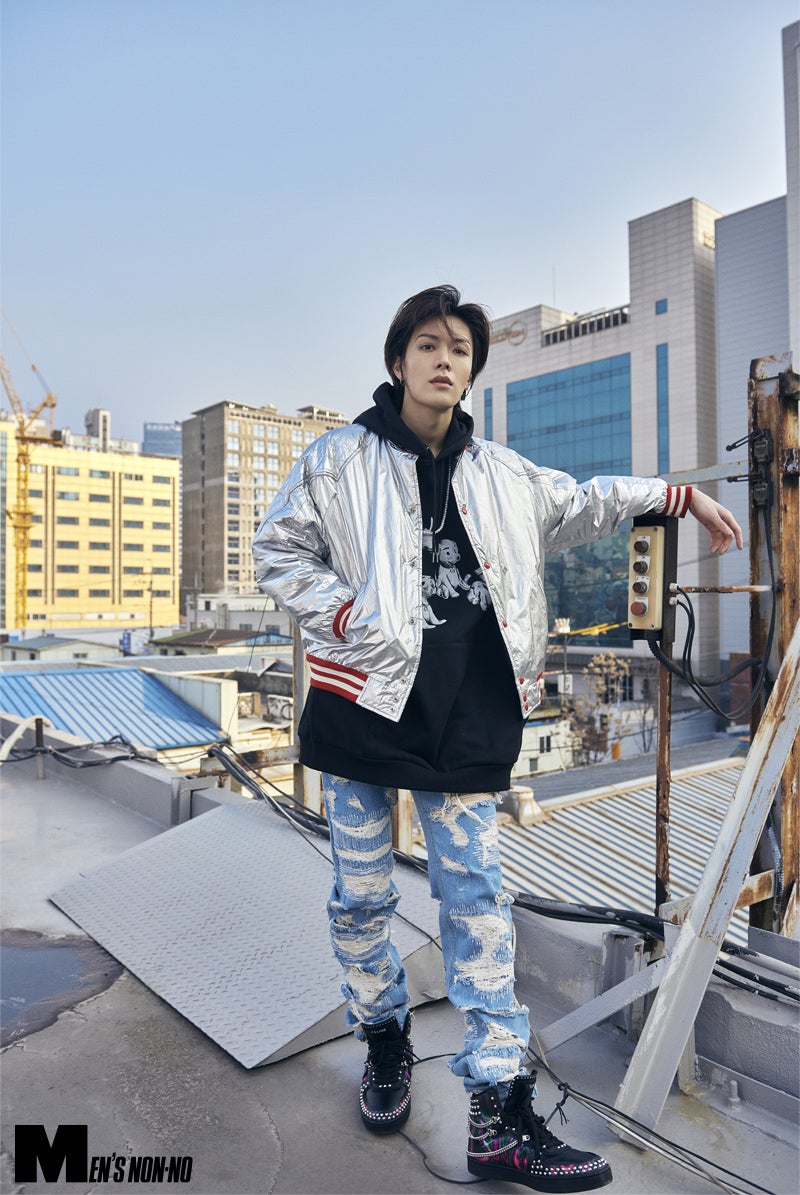 ---
And one more in the line of big news!
——You had two responses to the question, "What is it you enjoy the most or want to pursue even more, like grow along with?" The first was, "The thing I enjoy the most lately is making music", which you touched on earlier with "Butterfly". The other was "Acting", which sounds like a hint to me…
[Giggling]
——About the time this article (June 2022 issue of this magazine) comes out is about the time you're able to go public about your role as an actor in the movie "HiGH&LOW THE WORST X", so feel free to talk about!
"Woh…. So, you mean everybody will already know~!! It's wild. I'm an incredibly strong fighter in this movie!! (LOL)"
——When your responses to our questionnaire came back, you had written, "Fist-fighting" to the question, "What have you seriously engulfed yourself in here lately 'with conviction'?" We had no idea what you could've meant by that, and I was feeling the heat, thinking, "We can't print that! (LOL)
"Ahahaha!"
——Thank goodness your manager added that it was about the fighting scenes in the movie you were about to be in… (LOL)
"I mean… I really did work hard at those fighting scenes (LOL). Hahaha!"
——Right, yes (LOL)
"We really went all out on the power and all out on the speed, so it wound up being a really interesting experience. So much so that we sometimes wound up hitting each other for real. That's how much everybody 'put their all' into it"
——I believe acting is something you've never done before… a new challenge for you. How was it?
"Oh, it was so much fun! I remembered how much fun it is to do new things. I genuinely think it has been a long time since I had so much fun like that. And likely that's because I know that somewhere inside me, I'm always challenging myself to something new. To give you an example, when you first start dating someone (LOL)… You know, like "It's so fresh in the early stages, so all you can see is the fun stuff, but as it gets deeper, it gets more difficult!" (LOL) I think there was a bit of beginner's luck in it as well"
——Like it's so much fun trying to get to know each other (LOL)
"Yes, exactly!"
——As you build on your career, the things you haven't done before will steadily decrease. With that said, it must have been a really good time considering it was something new you were able to experience and that it was so much fun at the same time.
"Yes, I really do think I was given a wonderful opportunity. Not only was it so much fun, the Director and other actors really went out of their way to help me"
——From what you've honed up to now, was there anything that useful for the acting?
"Oh, there was one thing for sure! Both Goki-kun (Maeda) and the Director praised me for it… my loud voice. Apparently, newcomers to acting have a hard time speaking loudly into the camera. I had to speak loudly among 100 others, and they said, "Most people need time before they can do that." They also said that "The whole point of being an actor is to show off just how much you can do embarrassing things in front of the camera, so it's pretty incredible!" But then of course, I'm always raising my voice on stage (LOL). So, I guess I can say I was able to apply that for sure!"
——We really look forward to those roaring cries, YUTA-san, as well as your seriously real fist-fighting this fall. When you're able to go public with more, please do let us know.
"Yes! I hope the readers of MEN'S NON-NO are waiting in anticipation, too!"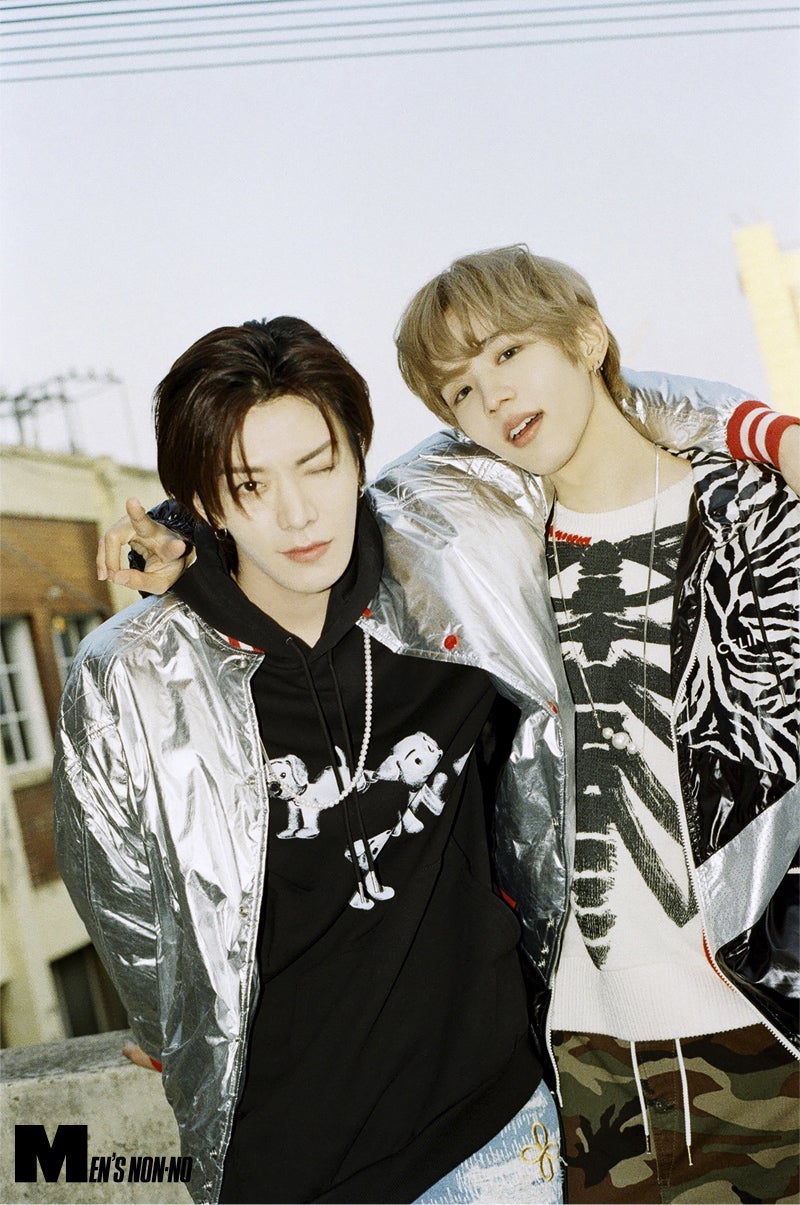 ---
One month in Tokyo;
first time in a long time
——I'm sure you enjoyed not only the movie shoot, but also a whole month in Japan must have been so much fun. In response to the question, "What was it like being in Japan for the first time in a long time?" You wrote, "There's just way too much that I felt, I can't even talk about it all. Every single moment was so much fun. There was so much I came in contact with and the stimulation was off the scale. It was a month where I seriously worked and seriously played." We could tell you had a very good time.
"It was seriously fantastic…!"
——If there is an episode from your stay that you could share with us, it would be much appreciated.
"Let's see… There were a lot, but I have to say, the fact that the movie site made me feel really at home, left quite an impression on me. As you know, I played soccer up to middle school. It strangely overlapped with those moments. Like my mother and father dropping me off and picking me up, dinner being ready when I got home after practice and being told to "Go take a shower"… All those memories came back to life"
——What a nostalgic sight…
"Yes. But we were filming under coronavirus conditions, so we all told each other, "Don't forget to sanitize." I can't explain it very well, but I felt this warmth in the atmosphere on-site, which made me feel nostalgic. I really loved that part. It was like being at home"
——So, not like you went to a special place and it was fun, but rather, you were touched in a subtle way and have memories because of it.
"That's it. After all, it meant a lot that I was able to get along with the other actors. Although it was a short period… I don't know why, but even though it was just acting, maybe the fighting had a lot to do with it… Like we physically came in contact and maybe being in close proximity. I was also able to meet up with a lot of my friends in between shoots. It was awesome to run around Tokyo!"
——You wrote the responses to the questionnaire this time after you returned to Korea, right? What particularly stood out for me, was your response to the question, "Reflecting now, what do you find to be the most appealing about your work?" Your wrote, "The support that I get from everyone. Of course, the fans, but also the energy that I receive from everyone around me… that is incredibly appealing."
"There's no doubt about it! And I did write those responses to the questionnaire after I returned to Korea. The song-writing, the Dome, the challenge of acting… what I truly feel though all of these things, is that I wouldn't have been able to do it alone and that I was able to achieve what I did because of the support I received from the people around me. My work may have some sort of impact on other people's lives, and because of that, I too receive something from others. Some people may be able to do everything on their own, but I would like to be someone who is able to accept the help and receive the energy from the people around me, moving forward in that way. And when a great pass comes my way, I would like to take what was given to me and achieve the results accordingly. After all, it's up to me whether I strike out or grab my goals"
——You certainly are living your youthful life. Your heart is fulfilled working amongst all these wonderful people, while that fighting spirit keeps you from being completely satisfied. I call that a fulfilling life.
"Oh… That's so true!"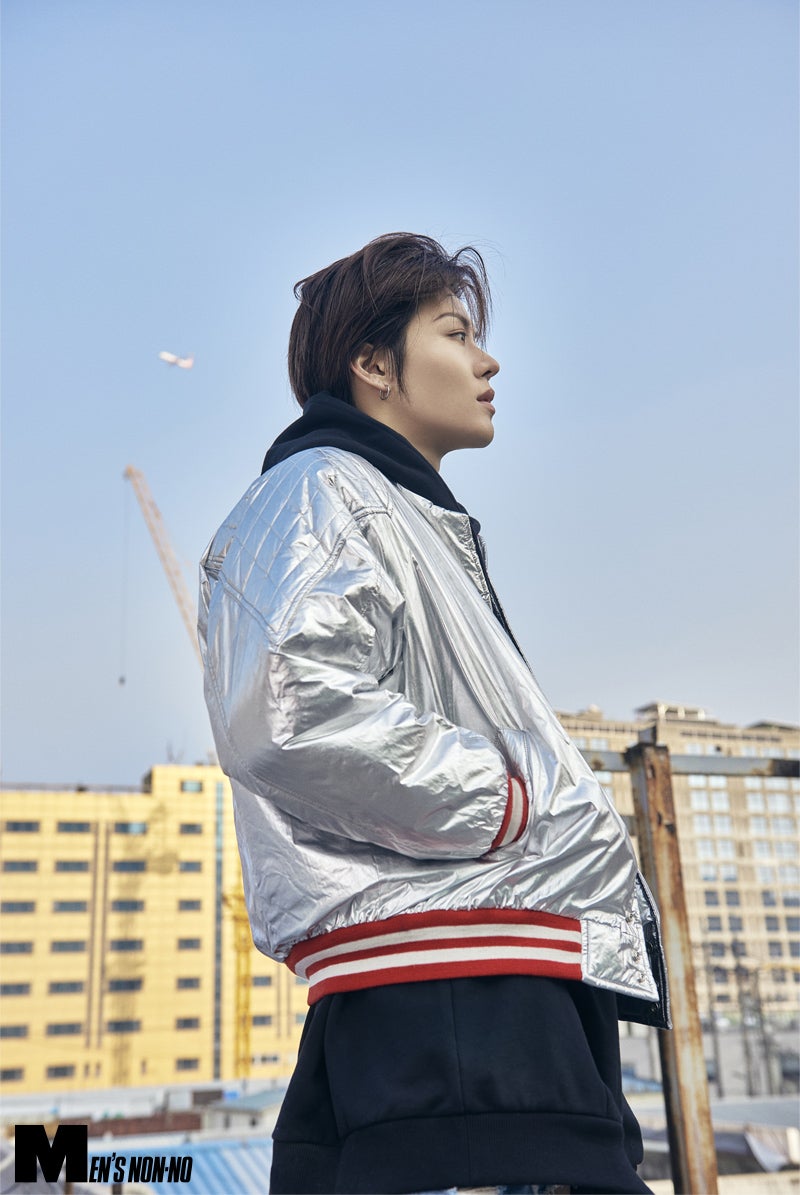 ---
If only I could show everyone that "I'm no different from anybody else"
——It's wonderful to hear about all the good things that are happening for you. While all these big topics keep popping up left and right, we asked you to tell us "The current condition and 'VIBE' of YUTA." In response you said, "I believe that 2022 is going to be, in a sense, a year of competing for myself, or rather, a year of stepping up." It sounds like you're in the mood for forging ahead!
"Yes, I am. I have work other than music to accomplish, so I'm certain that being able to decentralize and switch back and forth are going to be some of the challenges I'll have to face!"
——Offers from different genres of media are also pouring in one after another.
"As always, I hope to be as natural as possible when it comes to opportunities where I need to express my opinion for the first time. Even if something doesn't go quite right, I trust that my managers will handle it for me. So, I am able to be serious and kid around, while enjoying each and every space. I also hope to be able to speak as honestly as I can. However, even though I have the opportunity to be introduced at all these different places, sometimes I still get a little shy. Even so, I am thankful that they always write good things about me (LOL)"
———That's because what you talk about is really interesting and fun!
"Really?! I'm grateful. But at the same time, I've also been thinking that maybe it's time to show the life-size me"
——To the question, "You're often referred to as a "pioneer" or "someone who is a trailblazer. What do those words actually mean to you?" You wrote, "I don't think so at all. I'm rather embarrassed to say that I feel more like someone who is farthest from ever leading others or living up to those words," which is quite the humble response.
"Well, it's because it's really true! I'm honored, but I feel like "I'm no different from anybody else." Sometimes I'm afraid to do things, but that's why I want to show everybody that I'm doing my best even under those circumstances, and I hope that those who see me will be inspired to do the same. From now on, I'd like to show myself just as I am. I don't want to be ornamental. I want it to be okay to show that I'm not always just cool. So I'm hoping that through this series, the readers of MEN'S NON-NO will be able to relate to me in a real down-to-earth way"
——As a editor, I can honestly say that it's not just flattery. You're really a lump of incredibly good stories!
"Thank you! I just want to work things out and move ahead with everybody else!"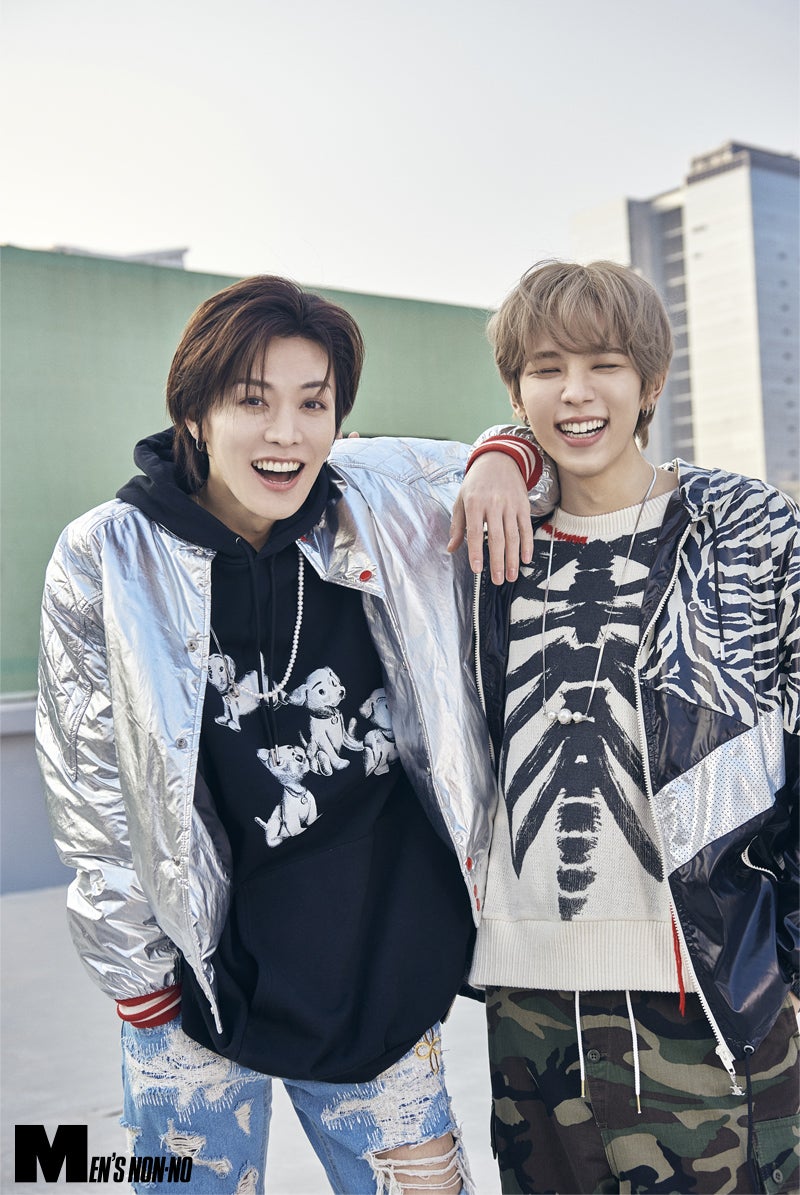 ---
As you start the series with SHOTARO
——You mentioned the joy in working with those around you. In this series, you'll be working with SHOTARO-san.
"When I'm with SHOTARO in Korea, we have fun together in our personal lives as well, but he's really adorable, very friendly, the best when it comes to dancing, and he's like this cool, younger brother to me. So, yes, I guess he's cool and adorable. What I like about SHOTARO is that he's positive-minded. I'm also on the positive side, but SHOTARO… he has this pure ability to also be able to accept everything once. Oh, but his cloak is also there when he needs it… He's basically my devilish little brother (LOL)"
——Is that so? We'll have to uncover that (LOL).
"The only thing I'm a wee bit worried about is that the readers of MEN'S NON-NO might switch over to SHOTARO (LOL). They could be captured under his spell and unable to get out. (LOL) We're a good team and I hope you'll see how our chemistry latches together!"
——For the questionnaire, SHOTARO wrote you a message with a heart on it. "I love you! Please continue to be my kind older brother."
"What! That's sounds a bit business-fishy to me… (LOL). A heart? He put a heart on it?
——Yes, a heart (LOL).
"He's got that cloak on again… yessiree… (LOL). Wait, is SHOTARO beside us?!"
——No, he's not here (LOL). Apparently, he's showing up in Tokyo after this.
"Oh, you're going to Tokyo from here… Will you be speaking to him directly?"
——Yes! It will be the first time to meet SHOTARO, so I am deeply grateful to be able to interview him directly. Looks like it will be the first time he speaks with the Japanese media as well, and I was told that he's really nervous right now.
"Oh, that's right! Please take good care of him. Personally, I've never been the type to have this "senior/junior" mentality, so I never use words that sound like I'm eyeing him from above. I tell him to "talk to me in a casual way." Although he still uses honorifics with me, but then, he'll barge in at times, too. He'll even kid around like a stand-up comedian in Osaka dialect ("Nandeyanen [Whacchu talkin' bout]" or "Chauchau [Nah-nah]"). That's just how he is, so please just have fun with him (LOL)"
——We can see how you guys enjoy each other like that from the magazine cover!
"Ohhhh… can't wait to see it, MEN'S NON-NO!! We really had fun, too!"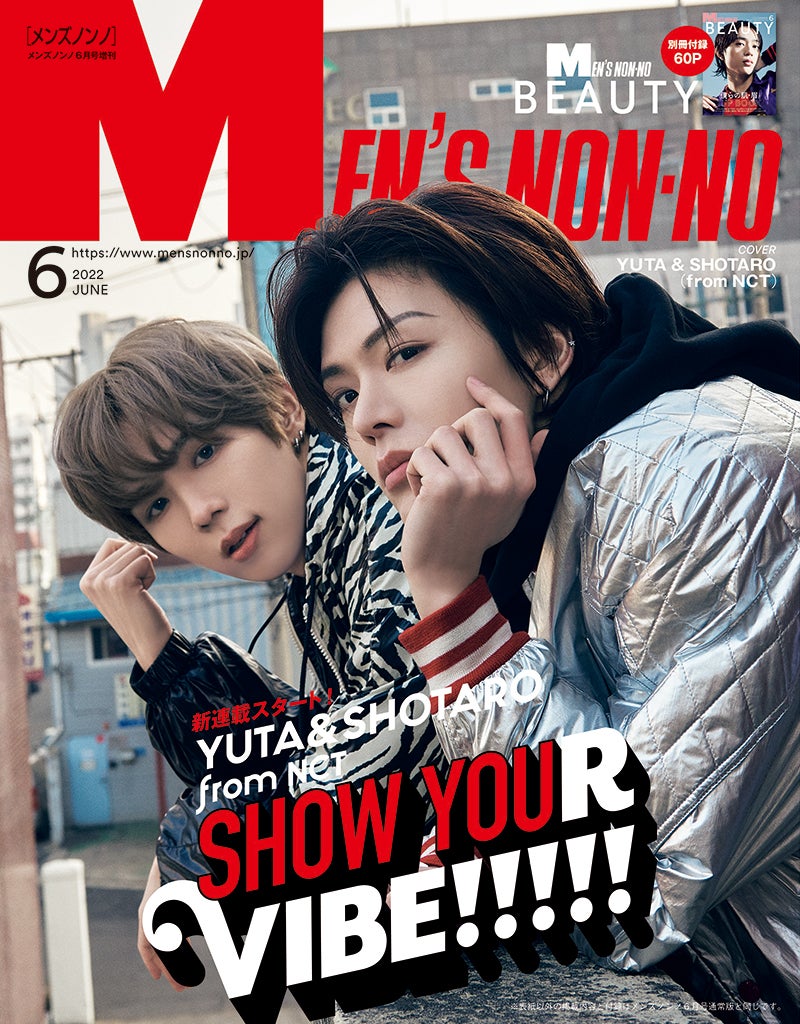 ---
——The stylist, (KIM) YOUNGJIN-san, also mentioned how much enthusiasm went into styling you two. With a great team again this time, the finished product turned out with a good "VIBE."
"That's wonderful, truly. I look forward to next month, too!"
——Finally, do you, YUTA-san, have a message for SHOTARO-san?
"In that case, tell SHOTARO for me as well, "I love you, with a heart" (LOL). Half business (LOL), half true (LOL)!"
——Your message is in good hands! See you again for next month's issue.
"Thank you very much. That was fun~! (Looking through the screen) Thanks to all our (Japanese) managers for their hard work! See you again for the July issue"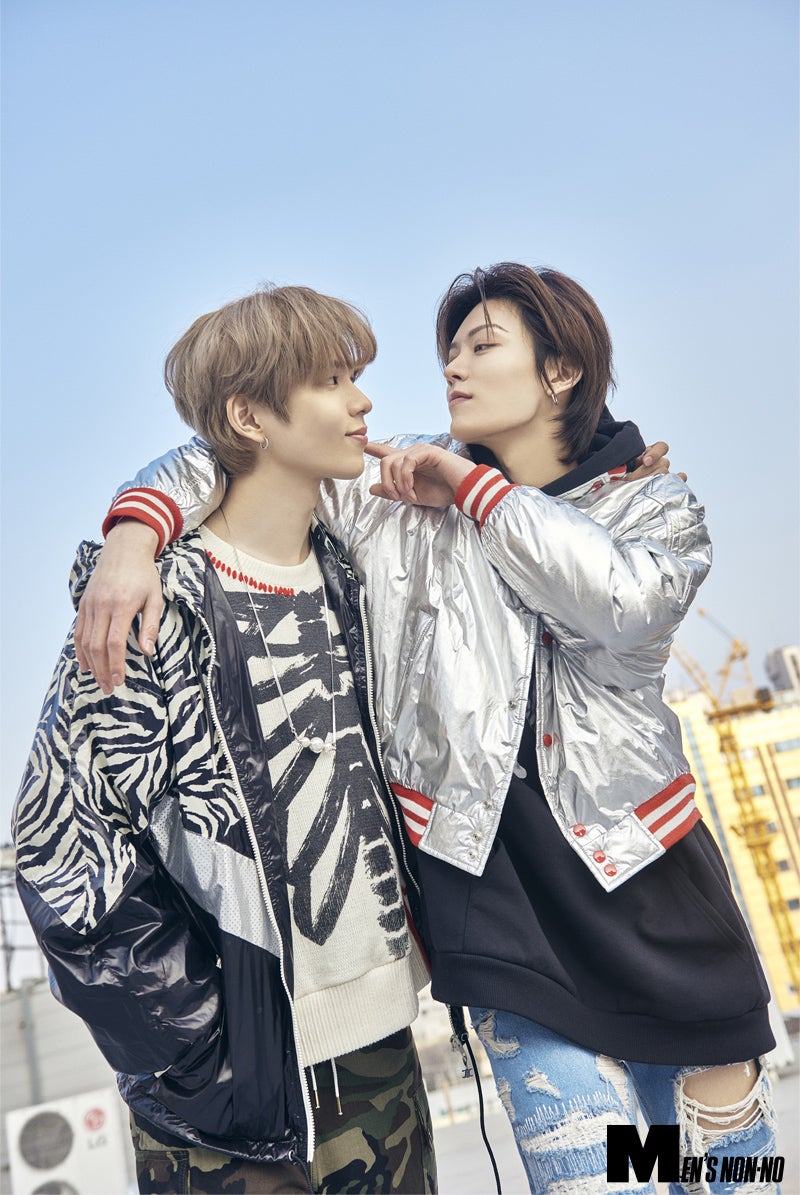 ---
☆SHOTARO'S interview article (WEB version) coming soon! Don't miss out.
Styling story
by Youngjin Kim
-stylist from Seoul
Just landed! Celebrity stylist from Korea, KIM YOUNGJIN, who styled the outfits this time, sent us the story behind the styles he arranged.
"I thoroughly enjoyed myself again this time. MEN'S NON-NO has always been a favorite of mine. When it was but a dream of mine to enter the industry, I always kept one close at hand. So, I am very happy to be able to work intimately with MEN'S NON-NO through NCT and to also be featured in the magazine. This time, I aimed to create styles that would highlight the great chemistry between YUTA-san and SHOTARO-san. Since this was an opportunity to work with an overseas magazine, I consciously mixed the fashion to include some Korean brands as an introduction. The two of them are able to wear some bold and challenging styles in a stylish way, which is always fun for me as a stylist.
Let me start out by saying, I take a lot of pride in mixing Korean brands into my styling. K-brands" and "K-designers" are gaining momentum around the world, which I am aware of, especially when I work with foreign media, and there's this sense of pride in my wanting to introduce them to the rest of the world.
YUTA-san's pants and SHOTARO-san's innerwear this time are items from Korean brands, and the other items are from "Celine". My idea behind this move was to propose that luxury brands and domestic Korean brands can be mixed in this way. I wanted to show that even though the brand history, brand positioning, and price ranges are completely different, there is always a way to appropriately combine the two. The accessories are from a brand called "VIOLLINA," which is a small workshop in Korea. The intent was to mix in these items so that it would be possible to show more of the potential hidden within each item. I believe there is always room to propose something fresh and new in the world of styling, and that bold and challenging combinations should not be considered a problem. With YUTA-san and SHOTARO-san's ability to stylishly wear these mixed items, we were able to achieve this and showcase that on the cover of this issue (June 2022 issue, special edition).
Speaking of YUTA-san in particular, he always finds a way to stylishly wear items that we may think is "difficult" or that we may "want to try out." Like dramatic silhouettes and patterns or with some skin exposure – these are things that most people find difficult to wear, but YUTA -san is able to rise to the occasion. He's just that type. So, I often have him wear outfits with some "oomph" and that are rich in character, but he is a member who is able to digest all of that into something unique. There's also something unique about him as a person, which is something I take into account in my styling. That may also be the reason why he looks good in items that are considered to be unique.
There may not be that much difference in stance between our domestic magazines vs overseas magazines, but speaking of MEN'S NON-NO in particular, especially since I don't often get the opportunity to work with them, I'm a bit more enthusiastic, or should I say, it's a bit more nerve-racking (LOL). I always have fun when MEN'S NON-NO is in the picture! Since this will be a series, I hope that your readers are also looking forward to the stylish and cool outfits I will be putting together for the issues to come!"
[YUTA]JACKET・HOODIE・SHOES/CELINE HOMME by HEDI SLIMANE PANTS/SURGERY NECKLACE/VIOLLINA
[SHOTARO]JACKET・PANTS/CELINE HOMME by HEDI SLIMANE KNIT/SURGERY NECKLACE/VIOLLINA
*All outfits were prepared and put together in Korea. Inquiries from Japan cannot be accepted.
「RESONANCE」
---
NCT
NCT is a special group, where the various units NCT 127, NCT DREAM, WayV, and NCT U gather together. With overwhelming performance skills, cutting-edge fashion, and unique, attractive characters, this boy group has countless fans all over the world. Their skills – singing, dancing, and rap – are all remarkable. Once you have seen them, you can never forget them! 
Models:YUTA SHOTARO[Both are NCT] Photos:Heehyun Oh Hair:Songhee Han Make-up:Seongeun An Stylist:Youngjin Kim Coordination:Shinhae Song Asaki Kan Sachiko Tanno[TANO International] Logos:ZUMA Transration: Keiko Tsuyama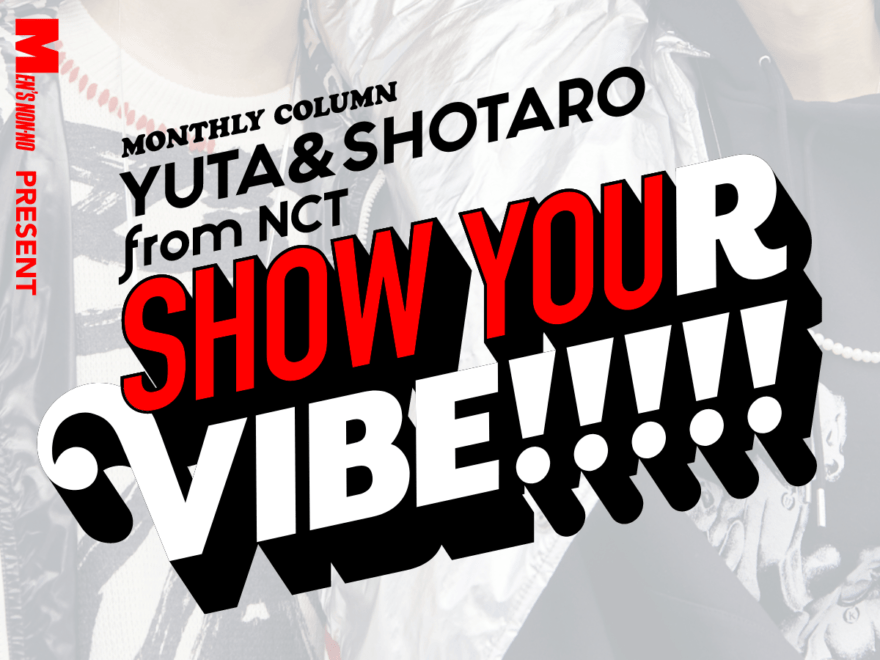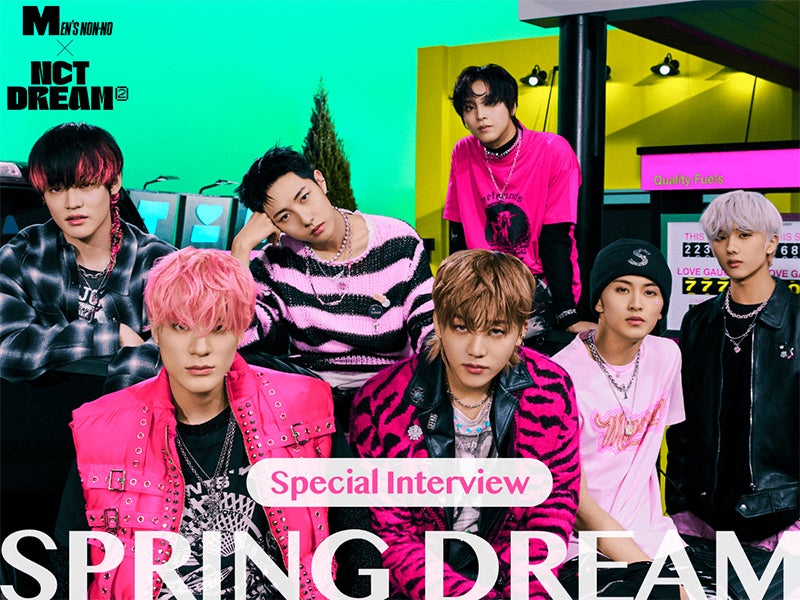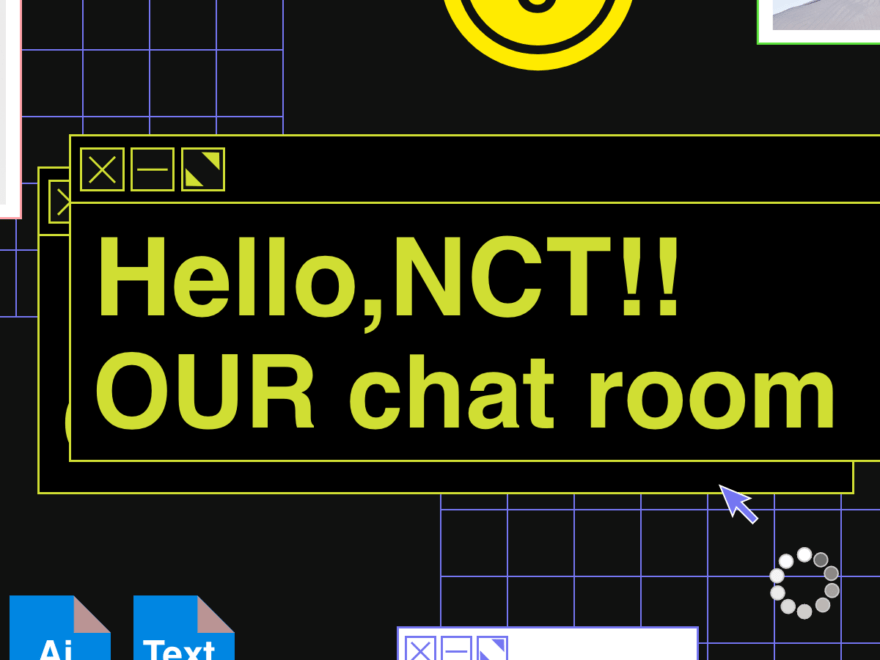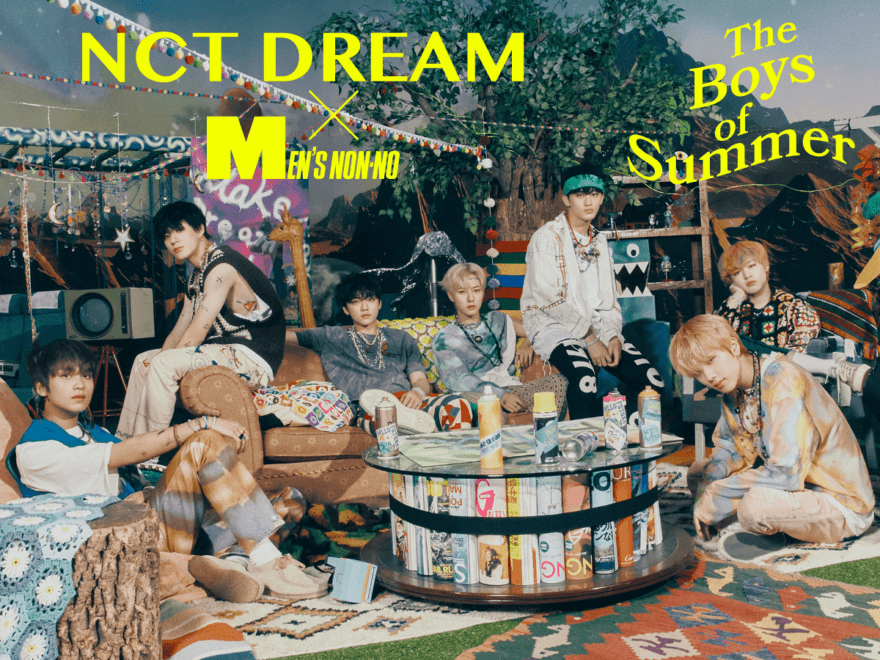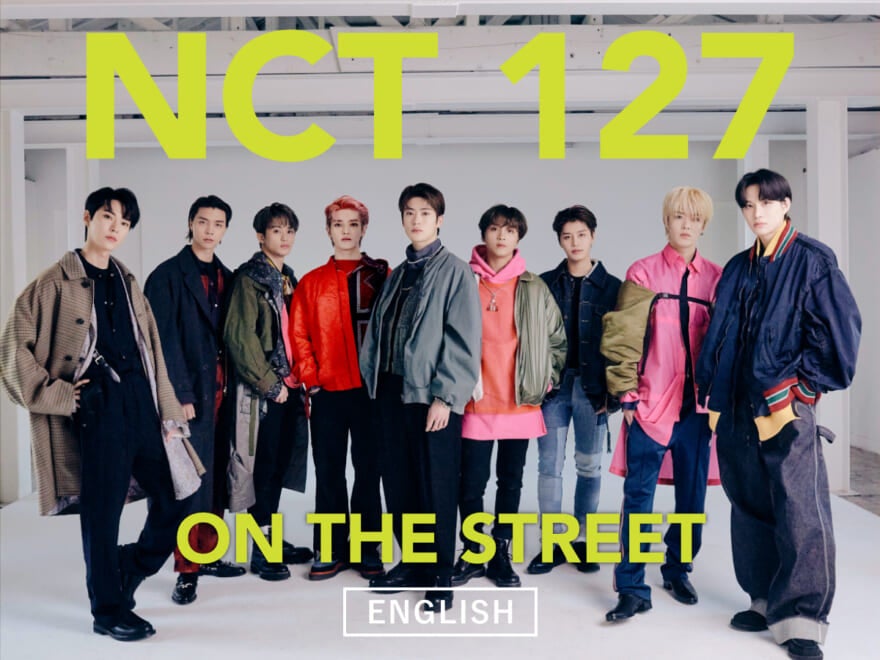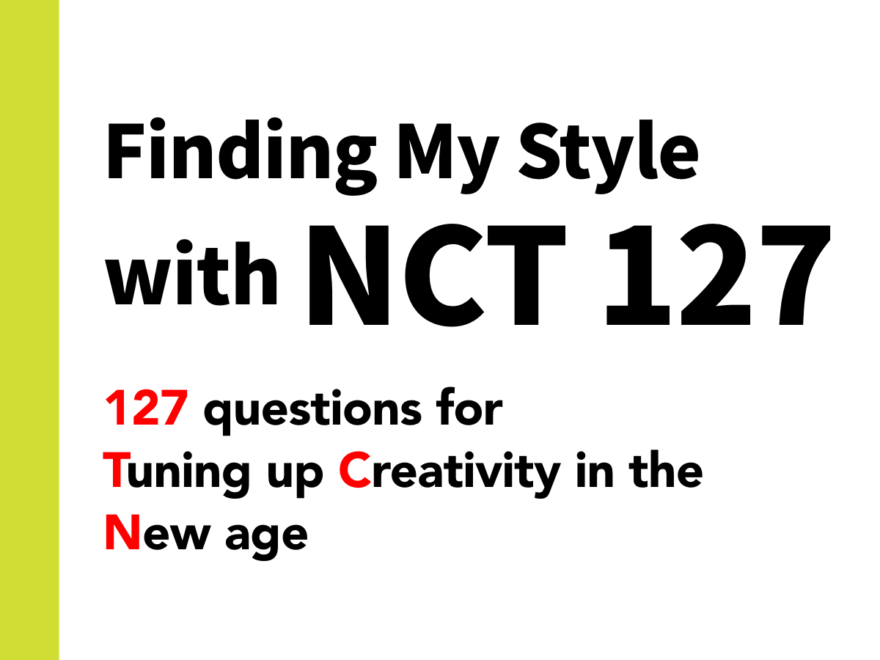 ▲ WPの本文 ▲